Ireland's government is expected to approve funding to host the Europe v United States golf competition in one of Ireland's best hotels just a week after Shane Lowry won the Open in Portrush, Antrim.
The Ryder Cup, the biennial men's golf competition, between teams from Europe and the United States, is set to come to Ireland in 2026 as Ireland's government is expected to approve funding to host the tournament on Thursday afternoon.
The Irish Minister for Sports, Shane Ross, will ask the Cabinet to sign off on the funding need to bring the competition to the Adare Manor, in County Limerick. It is expected, that after months of work behind the scenes and negotiations having concluded, Ministers will sign off on the agreement on Thursday.
The Ryder Cup was last held in Ireland in 2006, at the K Club, in County Kildare. In 2018, when the event was hosted in Paris around 270,000 people attended the three-day event. It will be broadcast to more than 370 million homes around the world.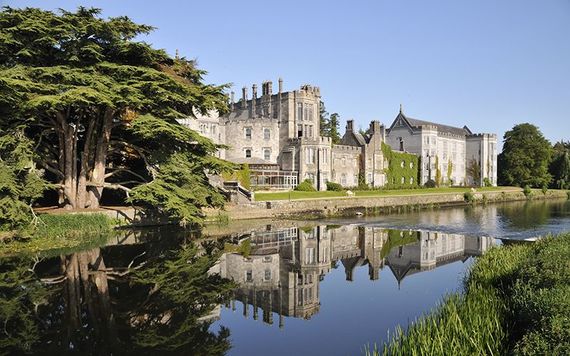 3
The finalization and licensing of the Ryder Cup in Ireland comes less than a week after Shane Lowry, from Clara, County Offaly, won The Open, in Portrush, County Antrim. Welcomed home to Offaly with by heroes' welcome it has been denied that his great win has anything to do with the Ryder Cup decision.
Newstalk reports that according to studies carried out by Tourism Ireland the Ryder Cup could benefit the Irish economy to the sum of $179m ( €161m)
The Adare Manor Hotel and Golf Resort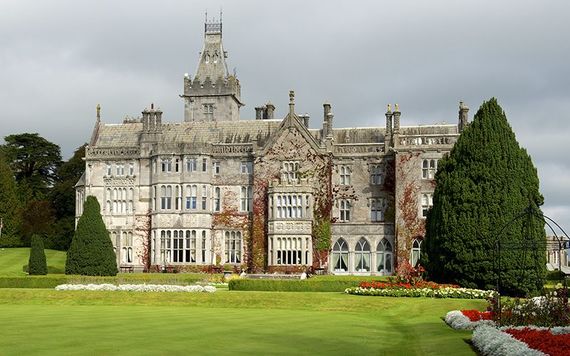 3
The Adare Manor Hotel and Golf Resort, where it is planned that the Ryder Cup will be hosted, is owned by local Limerick businessman and racehorse owner, JP McManus. The house is located on an 840-acre estate on the banks of the River Maigue, in Adare, County Limerick.
Read more: Mark Wahlberg was amazed by his stay in this Irish manor
The Adare Golf Club is an 18-hole championship course designed by Robert Trent Jones, Sr., and was added to the resort in 1995. It was the venue for the Irish Open in 2007 and 2008. It also played host to the J.P. McManus Invitational Pro-Am in 2005 and 2010.
Adare Manor, the hotel itself, has been voted among the best hotels in the world. Some of its more recent accolades including the AA Ireland "Hotel of the Year 2019", Elite Traveler: 2019 "Top 100 Hotels", Golfscape's "Top 100 Golf Courses 2019 – Top 10" and the Golf Digest US Editor's Award for "Best Golf Resorts in GB and Ireland 2019".
Will you be watching The Ryder Cup 2026 in Ireland? Could Ireland become an epicenter for the sport of golf? Let us know your thoughts on this news in the comments section below.
H/T: RTE, Limerick Leader.