Property prices in Ireland were 11.6% higher in November 2017 than in November 2016.
The rising price of property in Ireland show no signs of letting up with a further 11.6% percent increase in average property prices in the year ending November 2017. While Irish property prices have not yet hit the dizzy heights they reached in what was to be the dying days of the Celtic Tiger in 2007,  the price of a house in Ireland rose by $27,300 (€22,700) in the past year to $325,300 (€270,100) by November.
Although the property price forecast had predicted a slowdown in price hikes this winter, a time when the property market tends to be quiet, November 2017 showed a further increase of 1.1% on residential properties around the country, according to new figures from the Central Statistics Office.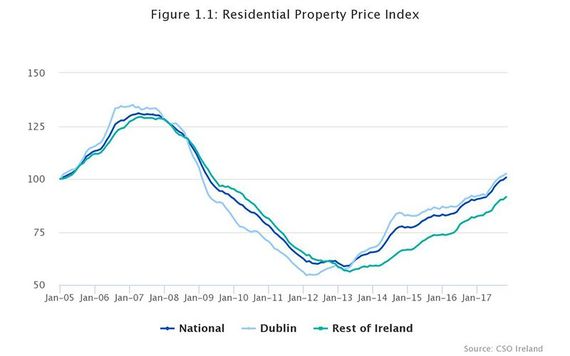 5
While there was a smaller rise of 0.4% in October 2017, November went against the trend and began to pick up pace again.
The 11.6% increase until November 2017 shows the race to the top is only accelerating for Irish property, adding to the 9.2% increase in prices in the previous 12 months.
Read more: What's the average house price in Ireland right now?
House prices are increasing at a higher rate outside of Dublin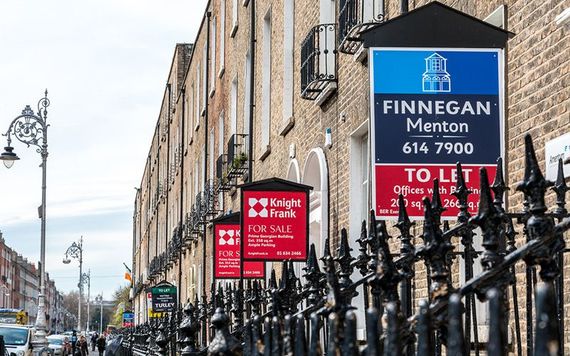 5
Dublin has seen a massive surge in property prices of 11.3%, but prices outside the capital have outstripped it with average increases at a 11.7%. The mid-west region is the only one to show less than a double figure increase, 8.9%. Prices in the west shot up by 16%.
In Dublin, apartment prices are rising at a rate of .3% more than house prices. Apartment prices jumped by 11.8% whereas house prices rose by a still significant 11.5%.  Throughout Ireland, apartment prices rose at an average of 13.2% during the same period.
Since the very bottom of the economic crash in Ireland in early 2013, national property prices have increased by some 71.6% percent as of November 2017; Dublin prices have grown 88.1% from where they were in February 2012. This is still 23.1% below where average property prices were in 2007, however.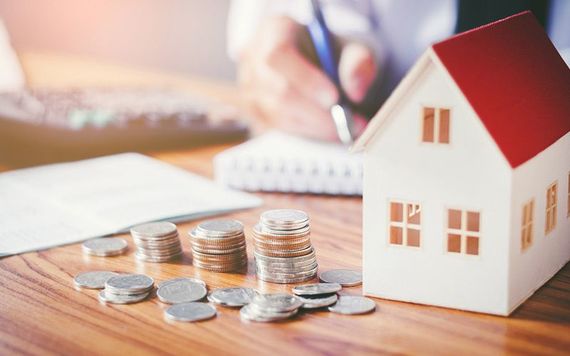 5
"So far, there is still no sign of the usual seasonal slowdown during the winter," Conall MacCoille of Davy Research told TheJournal.ie.
"Also, house price inflation is now in double-digit territory across all regions except the mid-west. Looking ahead, we expect the tightening of the Central Bank mortgage lending rules will slow house price inflation in 2018. For now though, prices continue to rise rapidly."
Read more: This is how much the average house in Ireland costs
Property transactions are also on the up with an increase in first-time buyers joining the market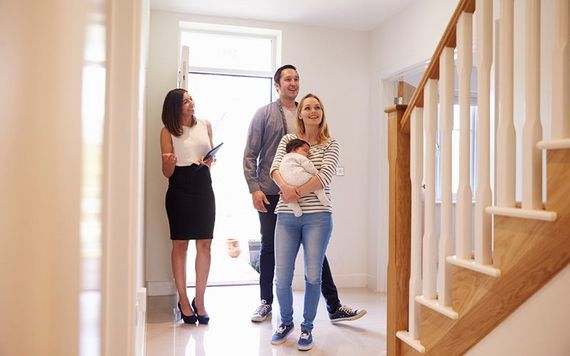 5
The trend is expected to continue throughout 2018, with transactions on property rising to over 60,000 last year for the first time since the crash. November saw an 11% increase in transactions compared to 2016, rising to 5, 873. It was the largest month of transactions since 2015.
Most notably, new house purchases are up but the numbers remain small when compared to the boom years. November 2017 had the largest number of new-home sales to households since January 2010, while purchases of new homes by first-time buyers grew by 49% in the first eleven months of 2017.
"For 2018, we expect more of the same, with supply shortages continuing despite the recovery in the new build space being in train," Dermot O'Leary, chief economist with Goodbody, told Newstalk.
"Every region continues to see double-digit price inflation with little in the way of a Dublin/outside Dublin split.
"However, the recovery in prices in Dublin has been faster.
"House prices are now 22% below 2007 peak levels, whereas house prices outside the capital are still 28% below."
Would you be interested in buying property in Ireland? How would the rising prices affect your decision and where would you like the property to be located?
Read more: Ireland's house crisis is growing worse - for buyers, sellers and renters