Being away from Ireland for long can make you forget how beautiful it is. Ireland never fails to impress or surprise, so it's time to ditch the travel book and discover it yourself. Read how this Irish gal wowed her Australian boyfriend on a glorious trip to Ireland.
One of my favorite things about my Australian boyfriend is how well-traveled he is. He has been almost everywhere and has a genuine interest in traveling to and learning about other countries and cultures.
When we first met two years ago at Cornell University in New York, I was really impressed with his world knowledge and travel resume. There was one problem though. He had never been to Ireland. He never wanted to go. He never considered going. He never heard from anyone that he ought to go. Had he not met me, he would probably have lived a long, well-traveled life without visiting Ireland, or knowing much about it.
Read more: Mayo and the Cliffs of Moher tours
Point to prove
I was offended at the beginning. Then I grilled him. As it turned out, his parents hated Ireland. They went on a trip there in the 1970's and had an awful experience – they were pick-pocketed by poor Dublin kids on O'Connell Street, they stayed in B&B's without heating, they couldn't bear the rain, the variety of food consisting mostly of potatoes, and so on.

Ouch. That hurt. Because I know that Ireland is a totally different country now and that people who never came back to see the changes for themselves will forever brand the country.

Stuck with this chip on my shoulder and the fact that he was coming to see me in Ireland after the summer semester, I decided to dispel these mad ideas he inherited from his parents and show him what a fabulous little island I come from. It took a lot of planning, saving and help from my parents, but I organized a super trip for us.
First stop: Ireland's most visited archaeological monument, Newgrange
12
As I am from Drogheda, and Max is a history buff, I took him to Newgrange. It was disappointing to know that he had never heard of it before. People think Stonehenge when they hear 'prehistoric monument', but Newgrange is much better and older! It predates the Egyptian Pyramids by about 500 years. And so begins my very impressed and surprised boyfriend taking in Ireland's glory.   
Read more: Galway and the West tours
Second stop: the vibrant, ever-changing City of Dublin
12
Dublin is obviously a must see, and the mix of old and new is unlike anywhere in the world. Living among the old historic Georgian buildings soaked in history and culture is a diverse, cosmopolitan and worldly crowd.
Sushi and Guinness 
Who would have thought that sushi was as easy to get as a pint of Guinness in Dublin? The injection of wealth and sophistication to Ireland is most apparent in Dublin, but despite this, it still retains class. They say there is a difference between being wealthy and being classy, and Dublin shows the world how to balance that. I think Max got a surprise when we hit Dublin.
12
Read more: Kerry and the Wild Atlantic Way tours
Ireland's palate
We ate in awesome restaurants, one French and one Thai. They had French and Thai staff, and the food was as authentic as possible. A city can become very generic if it shows off its array of international food and forgets about its own.  So as to showcase Ireland's sophisticated palate, I took him to the café upstairs in Avoca Handweavers on Suffolk Street. Avoca is Irish food at its best. It combines the freshest Irish produce with healthy and tasty ideas.
Nights out in Dublin with my friends were memorable, and the craic was comparable to none. Dublin's nightlife is famous for a reason, and I was happy to prove to my boyfriend that Irish people are not alcoholics who get into fights, rather that we know how to have fun just like everyone else. Okay, maybe more.
Third stop: glorious Galway City, the jewel in Ireland's crown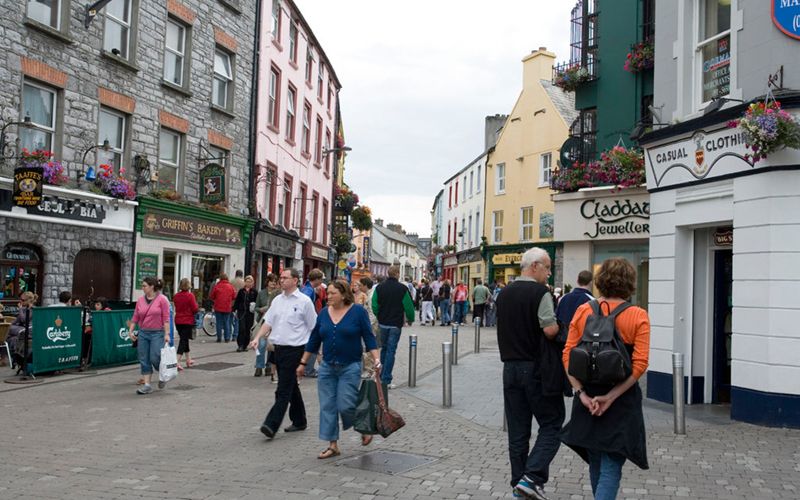 12
Galway
Call me biased, but I do believe the 'real' Ireland, and the best of Ireland is in Galway. I spent three years there at University and I miss it dearly. It is Ireland at it's finest, with the best of scenery, pubs, theater, music, and shopping, all packed into a neat little accessible city.

The cobblestones and the talented buskers on Shop Street have been there forever, and that won't change, recession or boom. The newly renovated Eyre Square is modern yet discreet, and the façade of the buildings around the square are clean but old. I know Galway city from top to bottom, but it never ceases to impress me.

The city is more like a town, and having the stunning University campus in the heart of the city ensures that creativity and energy flow in the air. One in every five people on the street is a student, and this is what makes the city the liveliest and most exciting city in Ireland.
Read more: Northern Ireland and Game of Thrones tours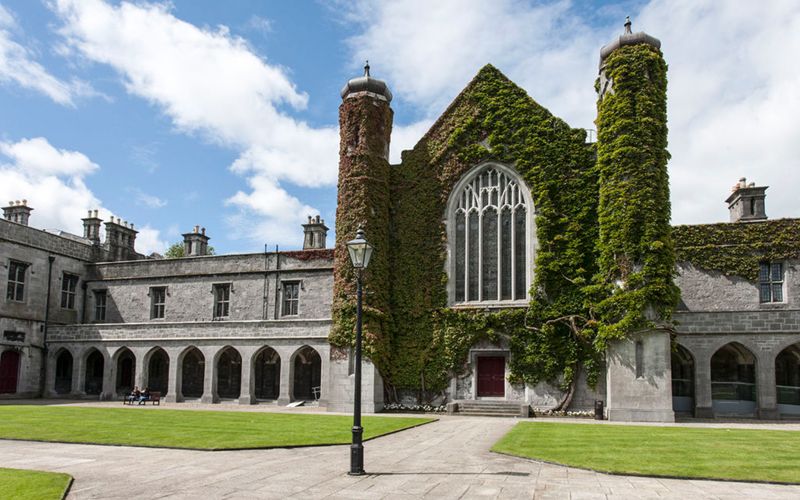 12
Claddagh
The narrow streets are filled with pubs and restaurants, and lead down to the Claddagh. We all know about the Claddagh rings, but we don't all know where their inspiration came from.

The Claddagh is where the Corrib River meets Galway Bay. It's truly stunning, with swans on the water, and on a nice day (a dry day) people will have picnics around the water. It's one of the oldest former fishing villages in Ireland, and the Spanish Arch across the water, where the fish markets were once held, is rather romantic.

We walked along the ocean road to the 'prom' – the Promenade leading out of the city towards Salthill, where jogging housewives, strolling lovers, and elderly people sitting on benches are to be seen. Walking along the mile of pavement that is the 'prom', with the ocean splashing against the massive rocks, the spray of the Atlantic on your face, and the freshness of the air is a feel-good moment if ever there was one.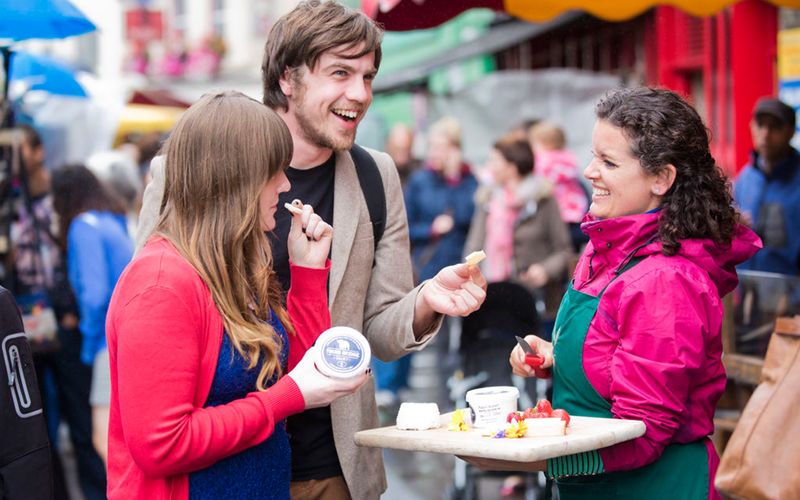 12
Read more: Ireland golf tours
Where to eat
As for the apartments in Salthill overlooking the prom….If they're good enough for Martin Sheen (who lived there while attending NUI, Galway) they're good enough for anyone!  The restaurants in Galway are the best – McDonagh's fish and chips are world famous and rightly so. The trendy G Hotel's steak is a winner, but nothing beats The Pullman Inn. A restaurant in a train. Yes, a restaurant in a train.

The train is the old Orient Express. Gold and mahogany are two words that spring to mind, but do it no justice. The restaurant is located at the breathtaking Glenlo Abbey Hotel, a five-star castle hotel, located on sprawling immaculate golf course. The food is as unique and perfect as the location.
Exploring the rugged and beautiful, wild West of Ireland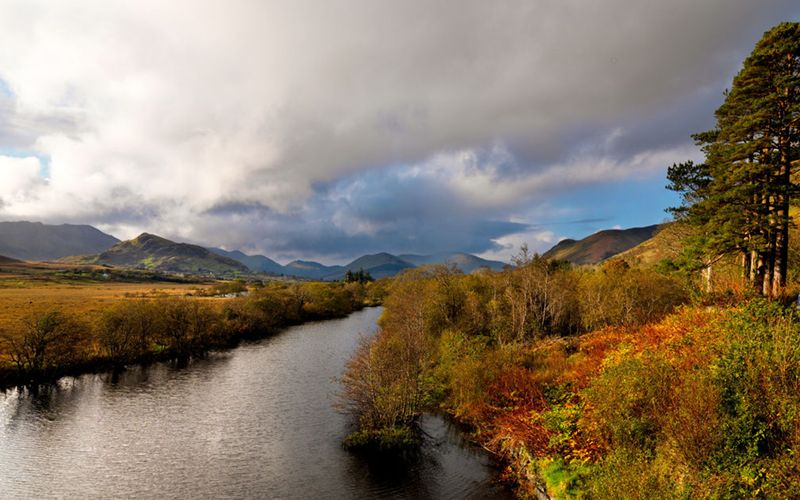 12
Go west
This is an experience I will remember forever and is not to be missed by anyone who visits Ireland. We said goodbye to Galway City and headed out for the Wild West – the rugged, barren, bleak but beautiful landscape Yeats once referred to as a 'terrible beauty'.

After about an hour's drive outside of Galway City, and after passing through adorable little villages where Gaelic is spoken in an everyday manner, the intimidating grey mountains and the lonely roads start to invoke shivers down the spine. It is spooky but in a really attractive way. The rain adds to the atmosphere, and Max really enjoyed driving on the winding roads around the mountains and past sheep.

Every so often, small houses are sparsely spotted, with smoke coming out of the chimneys. It would be easy to imagine an old farmer living in them, making his dinner every evening (meat, potatoes, cabbage, and carrots), and listening to the news on the radio with a glass of Whiskey by the fire.
Read more: Dublin and surrounding areas tours
Fourth stop: the quaint and charming Connemara and the hidden gems of Clifden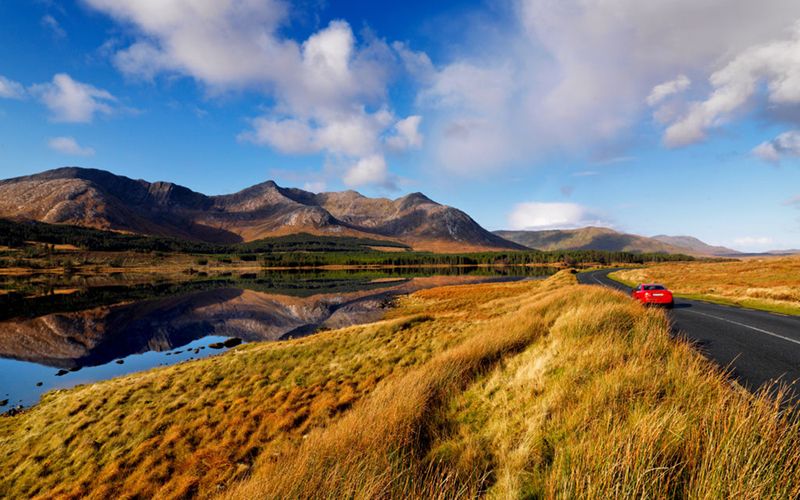 12
Connemara 
This is another aspect of Ireland that is unchanged, although harder to find. We finally reached our destination, Renvyle in Connemara, on the Western edge of Ireland, overlooking the Atlantic. It is just like scenes from "The Quiet Man" – in fact, we passed the Quiet Man Bridge, where the movie was filmed. Our hotel is a little past its prime, but quaint and charming nonetheless, just like Connemara itself. The staff were warm and welcoming, and the views breathtaking. On one side of the hotel was the Atlantic Ocean – raw and unpredictable. On the other were mountains, valleys, flowers, and lakes, all calm and peaceful.

We had an amazing time, eating, drinking, and relaxing for a few days. We visited Kylemore Abbey, which is eerie and stunning all at once. Little gems like these are never well known, but never fail to impress.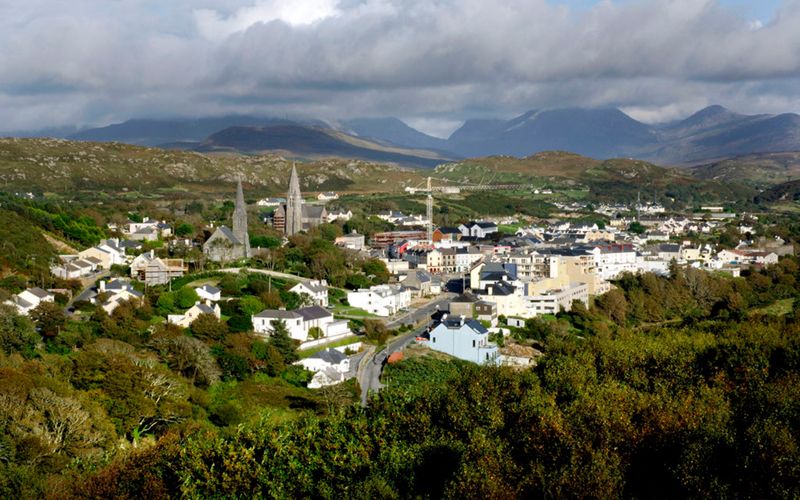 12
Clifden
We visited Clifden, where we had succulent garlic buttered crab claws in Mitchell's Restaurant, probably one of the best meals I've ever had in my life. I wondered if Mitchell's were in New York or Sydney would it get more recognition than it does… But that's why it is what it is. The same goes for many other hidden Irish gems, be they restaurants, historical sites or views that should be on postcards. They are tucked away, and discovered only by word of mouth or passers-by. They are completely modest and seek only the approval and rating of those that matter.

Max was ultimately impressed by the parts of Ireland he got to see, and he looks forward to our next trip, when I plan to show him around Kerry and Cork. Having been away from Ireland for so long, I had forgotten how beautiful it is, and the funny thing is that the more I travel the more I believe this. Ireland never fails to impress or surprise, but it's best done if you ditch the travel book and discover it yourself.
* Originally published in 2010.