Ireland's enchanting landscapes, rolling green hills, rugged coastlines, and rich cultural heritage make it an ideal destination for outdoor activities.
When it comes to picnicking, the country offers a plethora of idyllic spots that blend natural beauty with historical charm. From serene lakeside settings to picturesque gardens, Ireland boasts countless locations to enjoy a leisurely picnic.
Here are some of the top spots across the Emerald Isle, helping you choose the perfect location for your next delightful picnic experience. 
Slieve League, County Donegal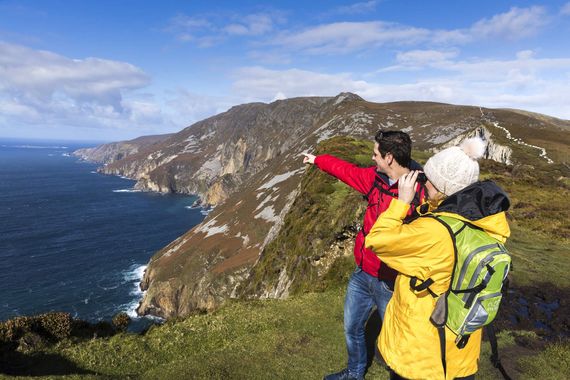 15
Given that Sian's Plan originated in my cookery school in Donegal Town, I'm always going to have a slight bias to this part of the world. Less famous than the Cliffs of Moher but nearly three times higher the Slieve League spectacular sea cliffs are a must-visit. On a clear day, you can see across Donegal Bay to Leitrim, Sligo and even Mayo.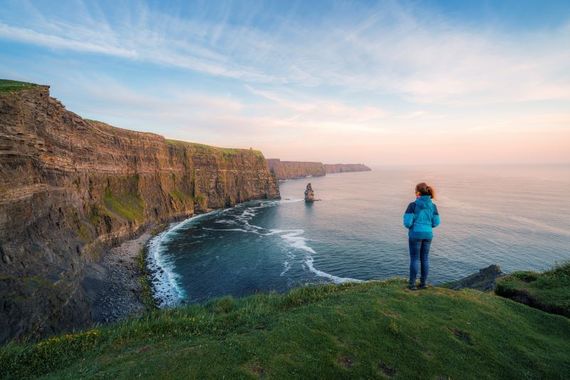 15
Found on the coast of County Clare and about an hour and a half south of Connemara lie the Cliffs of Moher.  These massive cliffs are Ireland's most visited attraction to date. Have you been?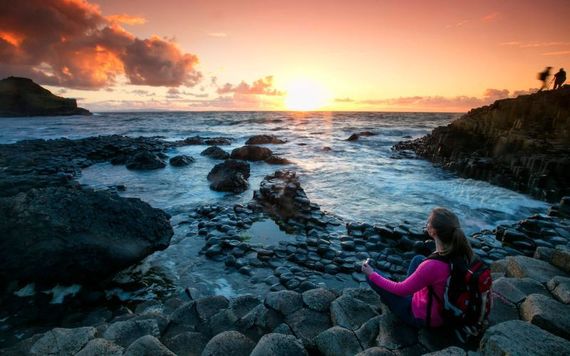 15
In Irish mythology, it's said that the Giant's Causeway was built by a giant named Finn MacCool! In reality, it is made up of approximately 40,000 interlocking basalt columns created during a volcanic eruption. Personally, I think the columns are a perfect place to rest your ham sandwich and Tayto crisps (potato chips).
Phoenix Park, County Dublin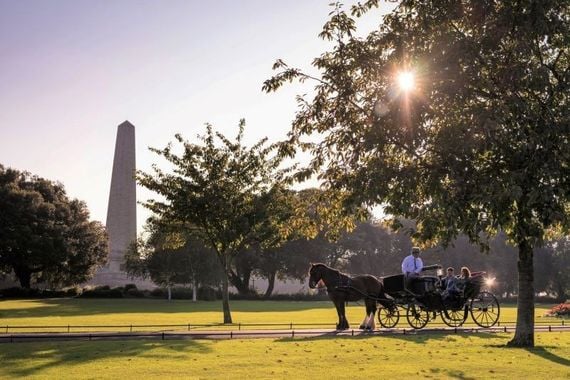 15
Spanning 1750 acres, Phoenix Park is one of the largest walled parks in Europe. Dublin Zoo, Áras an Uachtaráin ( the President of Ireland's official residence) and the People's Gardens are just three of the attractions situated within the park. Why not cycle from Grafton St to really earn your picnic?
The Burren, County Clare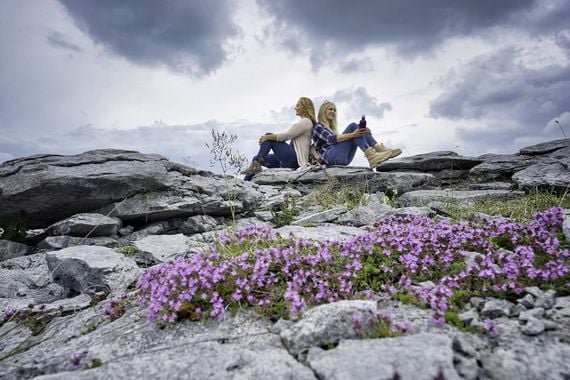 15
The word Burren comes from the Irish word Boíreann meaning "great rock," an appropriate name considering the rocky nature of the area. However, the Burren is world-renowned for its unique flora and fauna some of which can only be found here. It may be a bit windy, but you'll definitely enjoy the spectacular scenery.
Ring of Kerry, County Kerry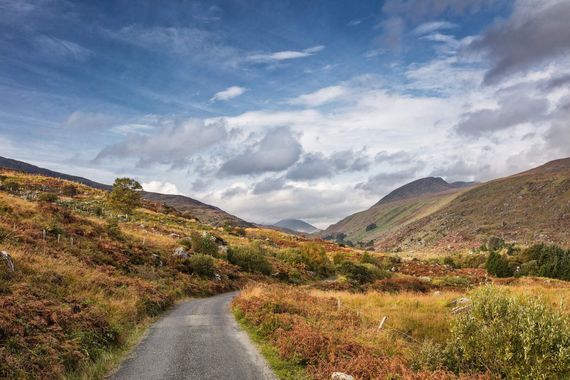 15
One of Ireland's best-known and most scenic routes the Ring of Kerry covers the 111-mile edge of the Iveragh Peninsula. There are worse places to get stuck in the car watching the world go by!
Aran Islands, County Galway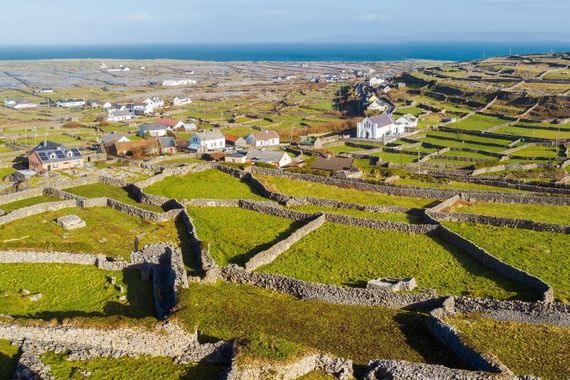 15
The Aran Islands comprise three small islands (Inis Mór, Inis Meáin and Inis Oírr) off the west coast of Ireland. A ferry crossing is offered year-round making it very accessible for day-trippers. Hopefully, you won't get seasick and spoil your lunch!
Glendalough, County Wicklow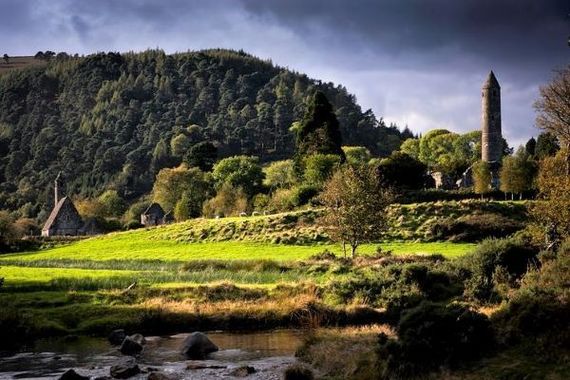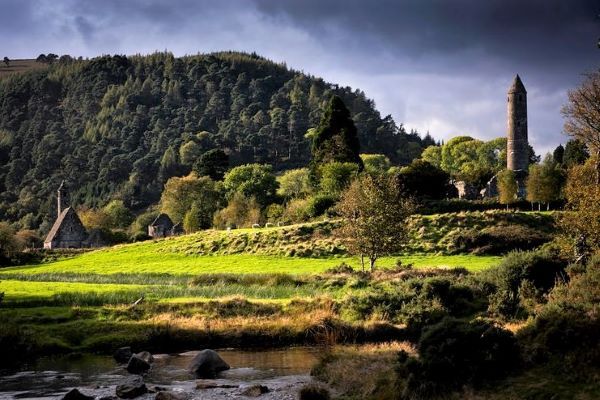 15
Glendalough – meaning the Glen of Two Lakes – is a glacial valley that is well known for its early medieval monastic settlement founded in the 6th Century. There are many great hikes in this area, so make sure you've got a transportable picnic with you. I've certainly had one of my homemade quiches while sitting on top of the Spinc before.
Glenveagh National Park, County Donegal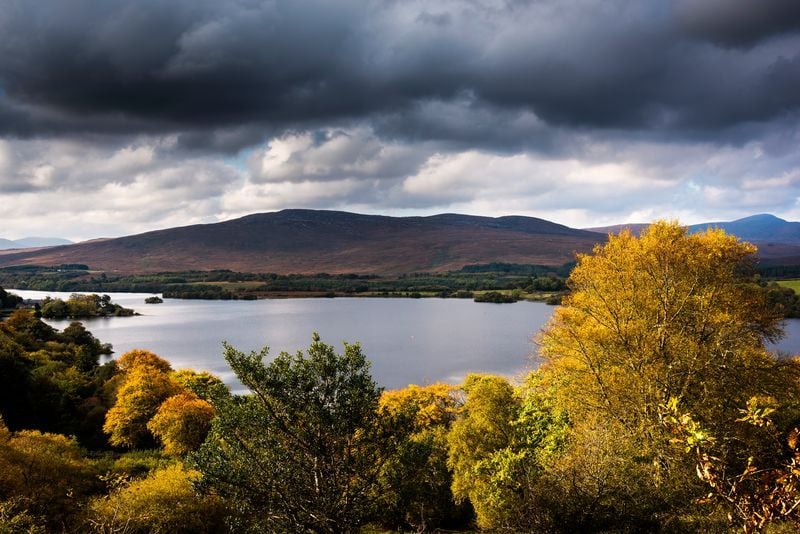 15
Back to Donegal! I can't help it! Glenveagh National Park is the second largest park in Ireland and only one of six national parks in Ireland.
Kilfane Glen and Waterfall, County Kilkenny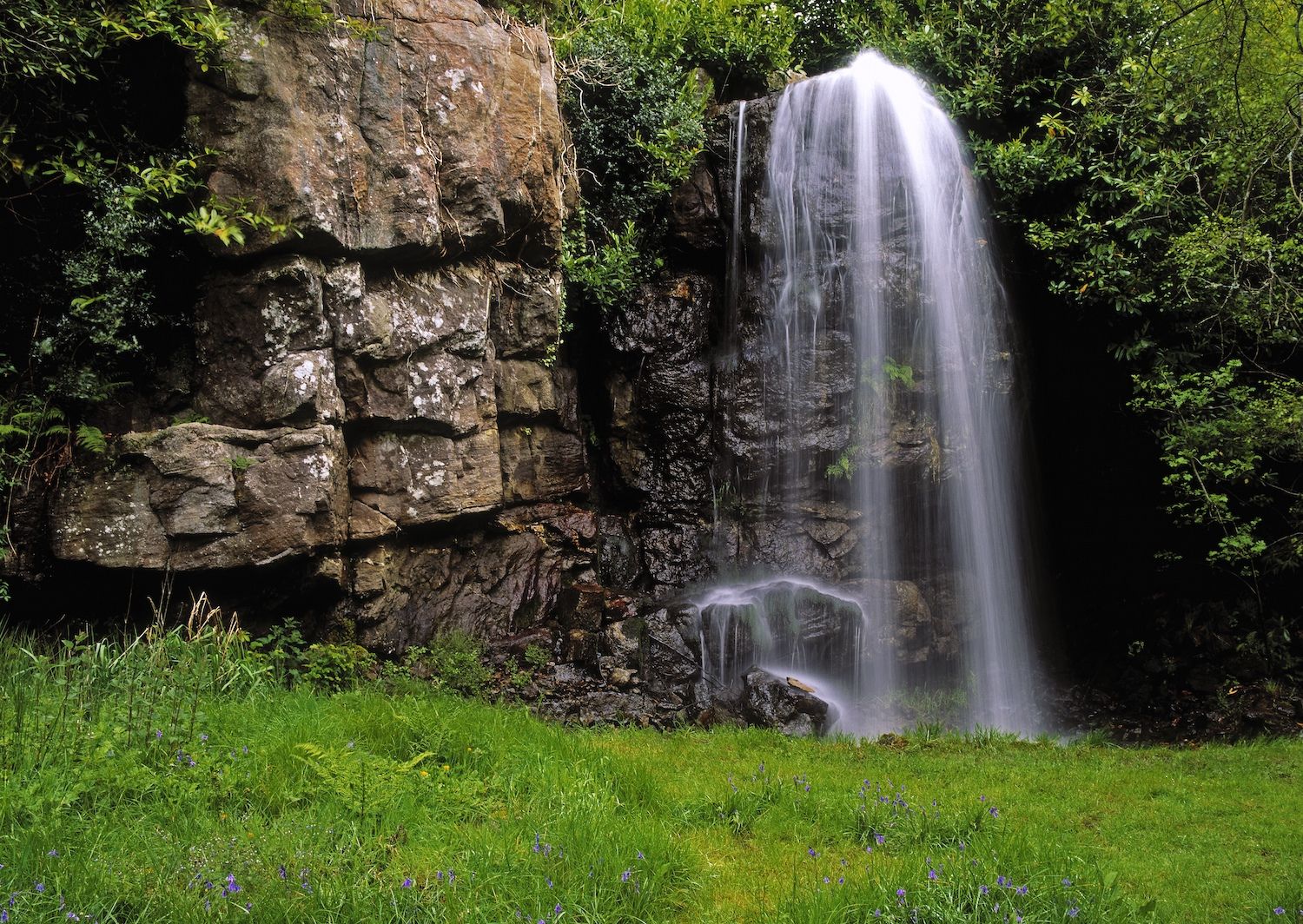 15
Only open to the public during the summer months Kilfane Glen and Waterfall has remained untouched for the last 200 years.
The Iveagh Gardens, County Dublin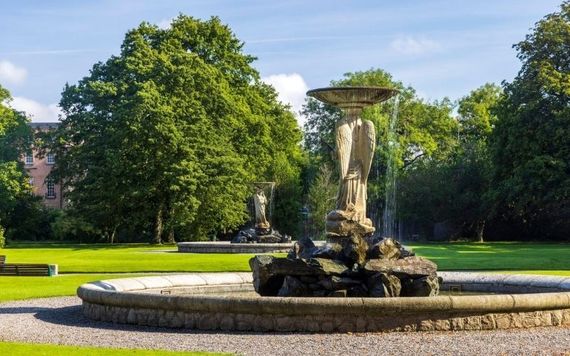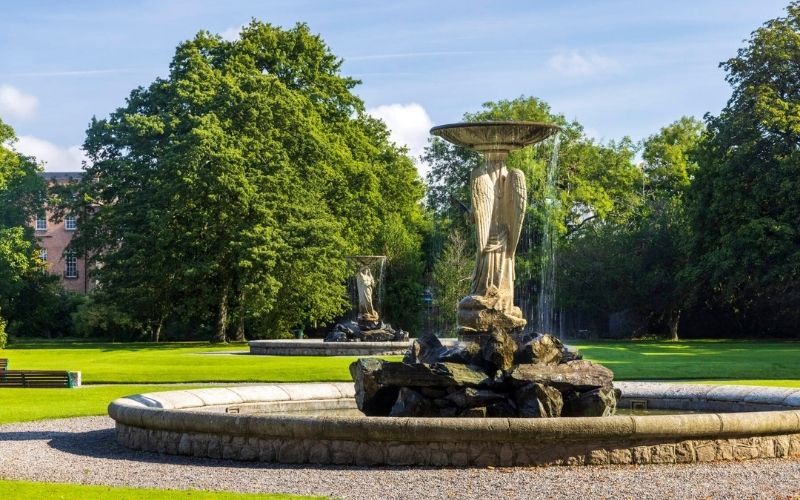 15
The gang in the office swear by this one. Iveagh Gardens is one of the nicest parks in Dublin, but also one of the most hidden away. If you pop by on a sunny Thursday in the summer the nearby Farmer's Market is full of local office workers picking up provisions for the Secret Garden lunch. Have you been before?
Parke's Castle, County Leitrim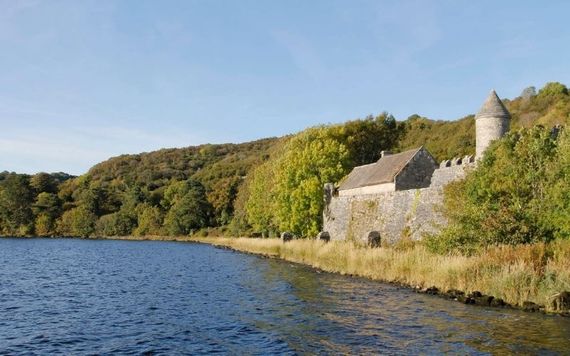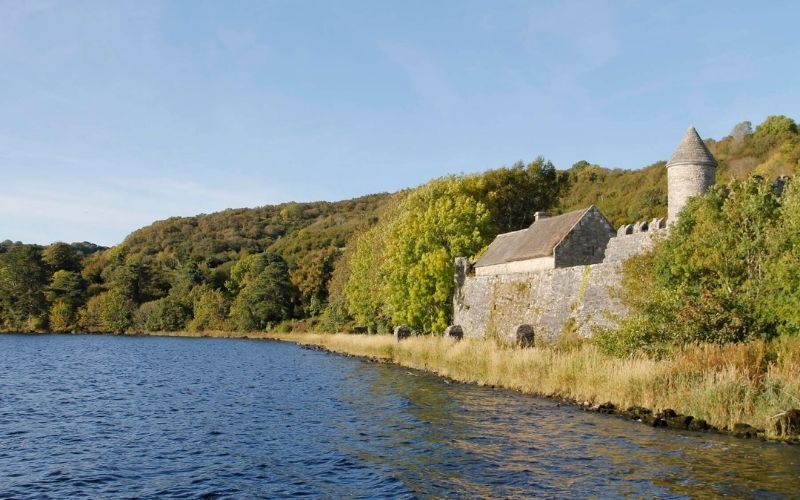 15
Located on the shores of Lough Gill, Parke's Castle was once the home of Robert Parke and his family. Lovingly restored using 17th-century techniques visiting the castle is a must if you are in the area.
Mizen Head, County Cork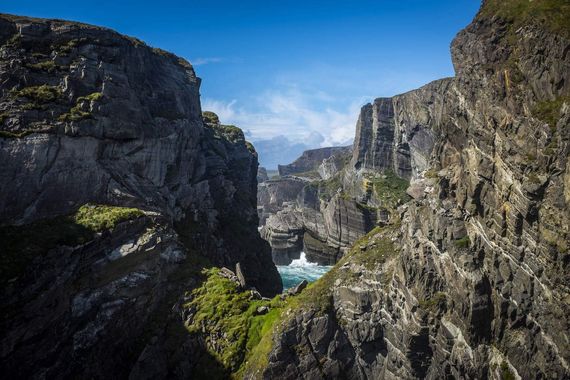 15
Mizen Head is often mistaken as Ireland's most southerly point. It's still a long drive to get here, but it's definitely worth the journey for the spectacular views.
Howth, County Dublin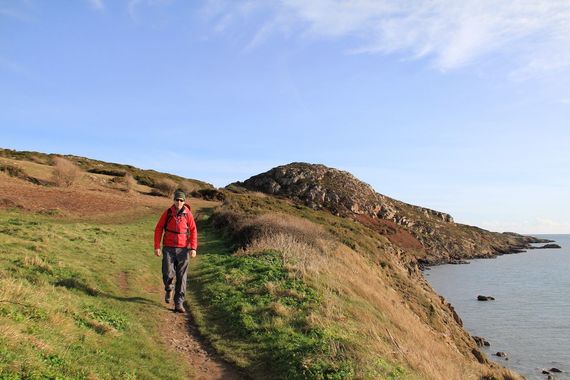 15
Only a short train ride from Dublin, the Howth Coastal Path gets city dwellers out among the sea. Definitely worth a picnic if you're stopping by Dublin for a couple of days.
* Sian's Plan is an online meal planner that helps busy people eat well. The service is named after its Founder, Sian Breslin, a professional home economist who's taught thousands of families to cook. On the platform, Sian has created hundreds of recipes to help families prepare healthy, affordable and fuss-free meals in under 35 minutes. More information can be found at www.siansplan.com.
** Originally published in 2014, updated in June 2023.