The best time to vacation in Ireland in order to make the most of your visit has been decided.
While we'd argue that all year round is the best time to visit Ireland, depending on what you're looking for from your vacation, there could be better times than others to travel.
According to Frommer's, Spring and Fall (Autumn) are the best times to visit Ireland but each of the seasons has its own charm, whether you're looking to get the best of the weather or whether you want to make the most of a great round of golf.
If you're planning to extend your trip and also visit Scotland and England while you're on the right side of the Atlantic, many of these tips and tricks will still apply, helping you make the most out of your travel to the Emerald Isle.
Read more: Northern Ireland and Game of Thrones tours
Best time to visit Ireland: Weather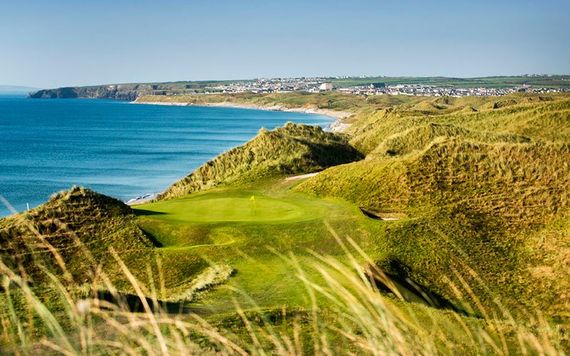 7
There's no avoiding the rain in Ireland no matter what time of the year you land on its shores. While us natives have grown to love, and even at times miss, that never-ending hazy wet shield of rain as you walk around, we can understand how others looking to find that perfect Instagram post will not appreciate the drizzle getting in the way of their idyllic shots.  
From late October until March, temperatures cool but don't often drop to far below 32ºF (11ºC), while 68ºF (20ºC) is considered something of a melter in the warmer months of July through to September.
The best thing about the summer months is, of course, the extremely long days. There's a reason why Irish people still look forward to the summer despite the lack of sunshine and it really is the hours and hours of sunlight that can see twilight only hitting the country after 10pm.
Read more: Travel tips for your next trip to Ireland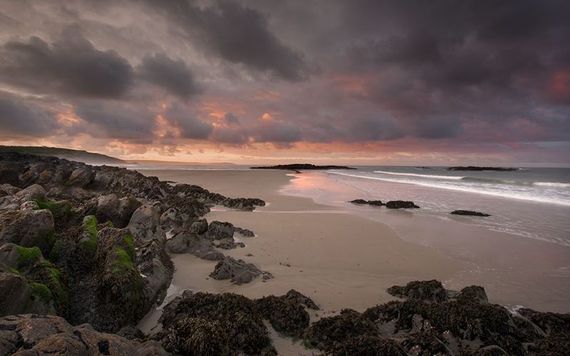 7
While snow is rare even in winter, wind and rain can be strong to torrential with over 200 days of the year on the west coast seeing some kind of rainfall.
Layers, layers, layers, is the only way to combat the unpredictable Irish weather, with a good rain jacket, boots, plenty of socks and some sunglasses and sunscreen ensuring you're prepared for whatever it may throw at you.
Best time to visit Ireland: Cost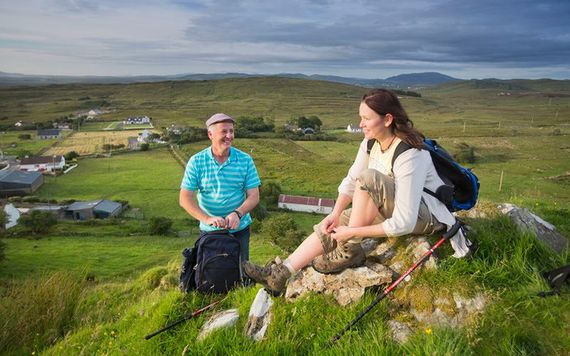 7
As with most popular tourist destinations, visitors come flocking to Ireland during the summer, as do many English-language students from Europe hoping to brush up on the language by listening to our own unique brand of it for a few weeks.
All the main Irish tourists attractions and tours tend to be busy and prices for hotels, hostels, and airfares tend to be higher.
In the wintertime, certain tourist attractions, although never any of the most popular, may have more restricted hours or be closed but the reduced airfare and accommodation prices definitely make it an attractive prospect (as long as you avoid the sky-high fares at Christmas time).
The price is yet another reason why Spring and Fall are so attractive. As long as you're not traveling or staying in the country around St. Patrick's Day, prices will be slightly higher than winter but not as extreme as summertime and so you'll get the best of the weather at a budget, too.
Read more: Kerry and the Wild Atlantic Way tours
Best time to visit Ireland: Crowd density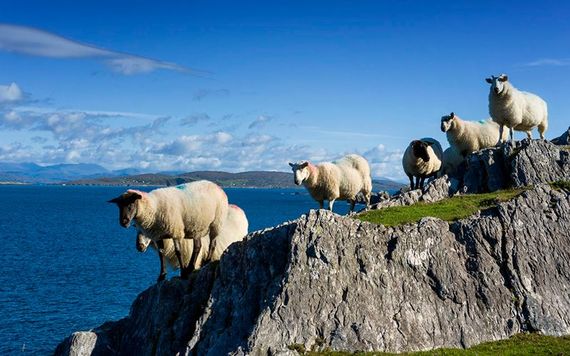 7
Without a doubt, if you're not fond of crowds, avoid the summer. People visit Ireland the year through but city streets and country laneways most definitely see more traffic in June, July, and August. Be prepared for wait times and congestion during these months or just plan your trip for a different time if the hustle and bustle doesn't seem like your thing.
While it may be crowded, the buzz is mighty and is a great time for you to meet with other travelers and explorers.
Read more: 10 new reasons you have to visit Ireland in the summer
Best time to visit Ireland: Big events
7
With a massive St. Patrick's Day Festival and New Year's Eve extravaganza, Dublin has a lot of offer at these times of year but if you're planning on traveling to other counties, it may be worthwhile seeing what is happening there before you book.
For example, if you wish to visit family in Derry, why not journey when their remarkable Halloween Festival is taking place or if you've always wanted to walk the streets of your ancestors in Galway, why not ensure the trip coincides with the astounding Galway Arts Festival, with the Galway Christmas Fair, or with the Galway Races.
Read more: Northern Ireland and Game of Thrones tours
7
There are festivals and big events happening in some part of the country essentially every weekend and depending on whether you're into food and drink or the arts, it's worth spending an extra 30 minutes researching to give your trip that extra special element.
Read more: Galway and the West tours
When do you think is the best time to visit Ireland? Let us know why in the comments section, below.