This May Bank Holiday a band of merry rambles are celebrating one of the most beautiful corners of Ireland, the Dingle Way, with a three-day walk, The Kerry Camino Festival 2017.
This is a walk in the footsteps of St. Brendan through 6,000 years of Irish history, along the Wild Atlantic Way. A true crowd-pleaser!
The charming walking trail runs from the town of Tralee to Dingle, in County Kerry. It is believed to have been followed by Saint Brendan, the Navigator, back in 512AD. The route has also been taken by monks and pilgrims on their way to Dingle where they would then board a boat taking them to Northern Spain where they would continue their Camino de Santiago journey on foot.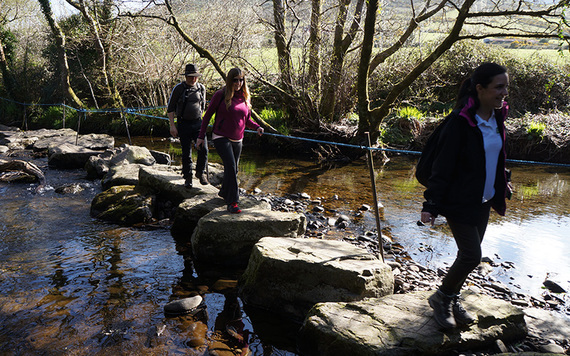 2
Read more: Is this the most beautiful walk in Ireland?
The beauty of the Kerry Camino is that it is run by a group of enthusiastic locals, keen to recover the history of the trail. The team has created a log book where walkers can collect stamps along the way and record their progress.
The three-day walk runs from Tralee to Camp (5 to 6 hours), Camp to Annascaul (another 5 to 6 hours) and on to Dingle on the third day (another 5 to 6 hours).
You can read more about walking the Kerry Camino here at CaminoWays.com.
IrishCentral were live from the walk. You can see just how stunning the views were here: