Rabbie's are experts in the postcard-perfect places that leave you awestruck, but can they decide on which Celtic beauty is the most stunning?
Rabbie's small group tours have been exploring the UK and Ireland for over 25 years.
So, they're experts in the postcard-perfect places that leave you awestruck, snap-happy, and speechless.
Read more: Dublin and surrounding areas tours
And since they started their new day tours from Dublin, they've been mulling over the ultimate, unanswerable question.
Scotland and Ireland have similar songs, a shared history, and a close relationship. But which Celtic beauty is the host with most, whose mountains deserve mentioned, and where will you go to get the most shareable photos?
So, is Scotland or Ireland more beautiful?
Here's what Rabbie's think in four famous travel categories. Read on and find out if you agree.
Beaches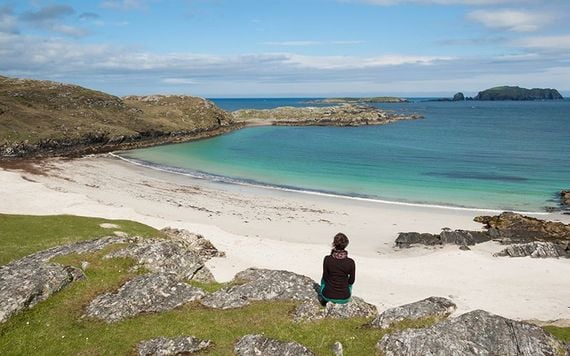 9
When you visit Scotland or Ireland, you're not going for a sunbathing, surf-boarding, volley-ball-playing beach holiday. You're there for the history and culture.
But that doesn't mean you should avoid beaches in your itinerary. Because some of the sandy spots are the loveliest locations in these wee countries.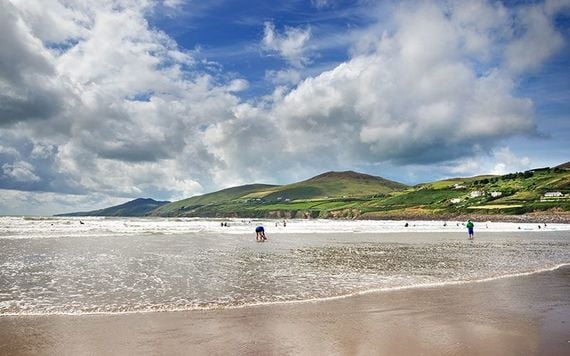 9
In North West Scotland, you have golden beaches sandwiched between rocky mountains. And in South West Ireland, you have weaving roads that take you to tiny yellow coves that feel like your own private beach.
WINNER: Scotland. Nothing beats the clear seas and white sands of Luskentyre Beach, Harris.
Read more: Kerry and the Wild Atlantic Way tours
Castles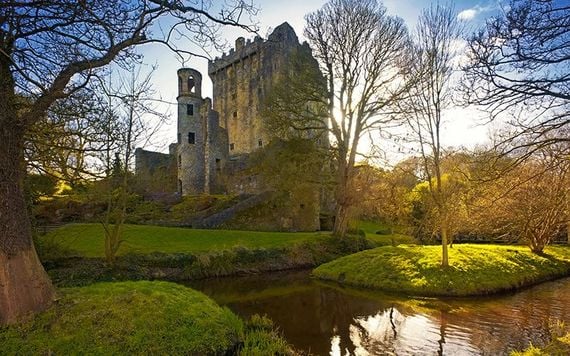 9
Castles: They adorn travel brochures, they staged brutal battles, and they look like lovely places to live.
And you find them everywhere in Scotland and Ireland as kings needed them to fight off English invasions, Viking warriors, and jealous neighbors.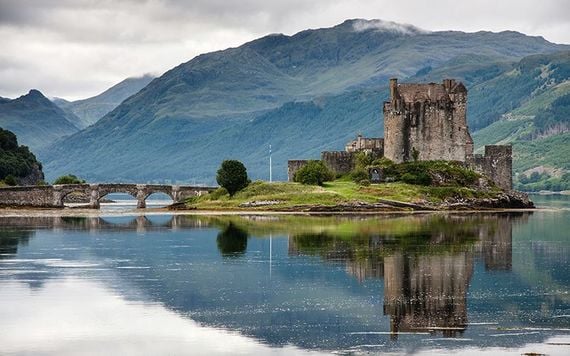 9
Scotland's castles are iconic and are often perched on the edge of a mighty sea loch. Whereas Ireland appears to have a castle beside almost every post office and pub.
In both countries, history lovers will never get tired of these time-tested buildings.
WINNER: Ireland. You can't top Ireland's sheer diversity and quantity of castles.
Read more: Northern Ireland and Game of Thrones tours
Mountains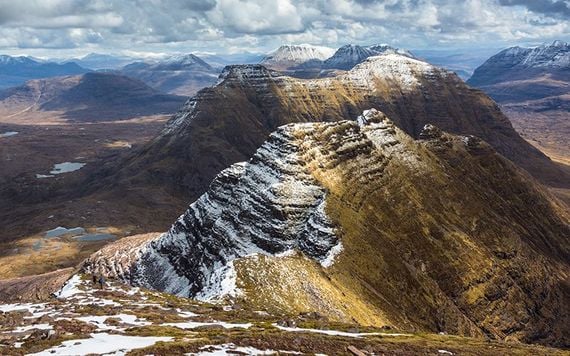 9
The mountains of the British Isles don't reach the heights of the Himalayas or the Alps.
But that doesn't mean these smaller peaks don't leave a big impression.
Go to Scotland and see sheer cliffs wrestle with winding roads. And venture to Ireland and admire lush green forests climbing over rolling slopes.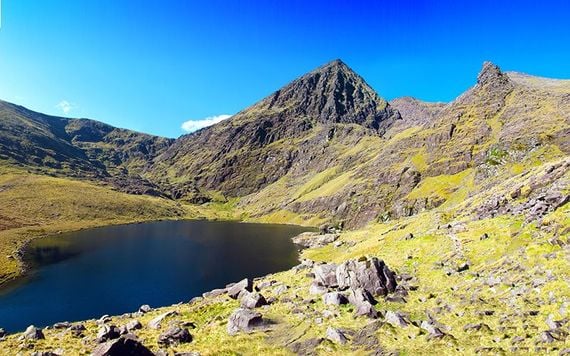 9
And what's great about the minor mountains of these Celtic countries is they always offer a relatively easy amble to the top.
WINNER: Scotland. You'll find the tallest mountains in the British Isles here and enough stunning landscapes to fill your entire camera's memory card.
Read more: Kerry and the Wild Atlantic Way tours
Towns and Culture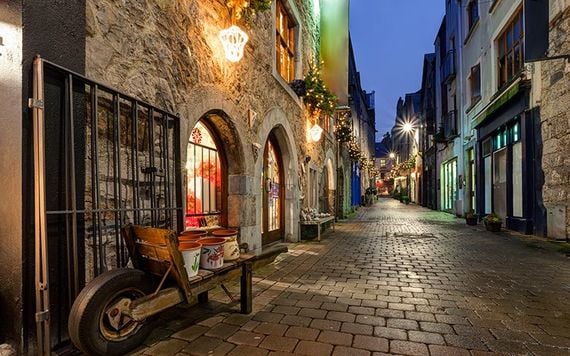 9
Celtic culture is known for lively pubs in quaint little villages. And to the untrained eye, there's not much difference between the Scottish and Irish.
They both have feisty fiddle tunes, they each love a good yarn, and the pair of them claim to have better whiskey.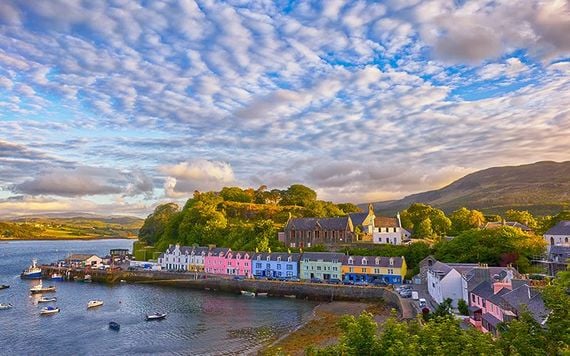 9
What's more is, after a night out, your wobbly walk home is always accompanied by fine views of colorfully painted harbor houses.
And it's likely, you'd find both accents just as hard to comprehend.
Both are top spots for quaint and cultural village antics.
WINNER: Ireland. The whiskey is nowhere near as nice, but their devotion to the music and Guinness means a night out in Ireland is always a good one.
Read more: Galway and the West tours
Conclusion
It's a draw. You simply can't pick between these two gorgeous little countries. But if it's mountains and scenery you're after, Scotland offers slightly more. Whereas you're probably going to get a better night out in a lot of the pubs in Ireland.
Find out more about how to explore these countries with Rabbies Tours.