Dublin city is perfect! We're not honking our own horn but this capital city, with a population of just 527,612, is perfectly formed. You can walk the length of the city center in just an hour and feel at home within a long weekend. With everything within reach and hidden gems down every historic street, Dublin is the ideal place to experience an aparthotel, rather than a hotel, and live your vacation like a Dubliner. You will have the added benefits of your own fully equipped kitchen and living space so you never feel like Bill Murray in Lost in Translation.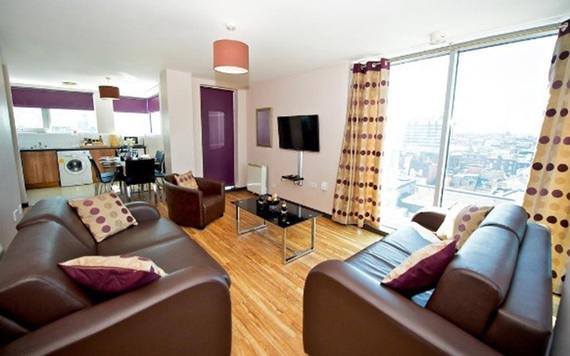 6
Staycity Aparthotels offer accommodation in the heart of Dublin 8 which is an area in Dublin which has been booming of late.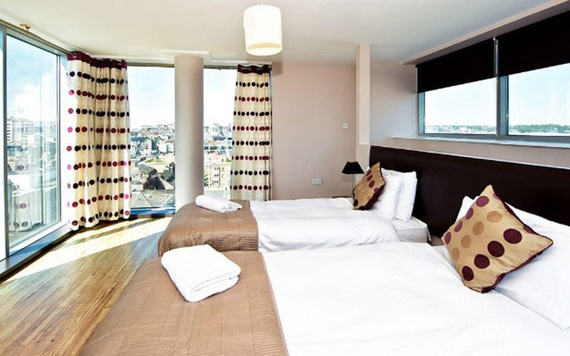 6
Christchurch, The Liberties and the environs is a hive of social activity. It's one of Dublin's oldest neighborhoods with great historic landmarks like Christchurch Cathedral and Dublinia, a historic reconstruction of Viking and Medieval Dublin plus wealth of great bars and restaurants. If you've little people to entertain then don a Viking hat and hop on the Viking Splash tour for a wild ride through Dublin on a World War II amphibious vehicle.
6
Just across the street from the medieval Christchurch Cathedral is Bull & Castle an excellent craft beer hostelry and home to F.X. Buckley one of the best steak restaurants in Dublin. Originally one of the oldest butchers in the city, located on Moore Street on the north side of the Liffey, the name is synonymous with great food and more importantly meat. Around the corner is the Lord Edward pub, a beautiful old-fashioned cozy boozer to end off a great night.
Read more: Norwegian announce 24 new flights at $72 fare to Cork, Shannon, Dublin, Belfast
Another great way to pass a weekend in Dublin city is visit the great markets available, from Smithfield to Meeting House Square farmers market in Temple Bar, there's always something on. One of the most popular markets around is Dublin Flea Market, located in Newmarket Street, right next door to the relatively new and booming Teelings Distillery.
6
A trip to the market, while filled with great art, furniture, clothes and jewelry, is really all about atmosphere. This is a great place to grab a coffee sit back and watch Dublin go by. If you're feeling peckish close by is The Fumbally, directly across from Dublin's second medieval cathedral, St. Patrick's. A health conscious favorite this spot is food and coffee lovers haven.
Moving down the Liffey towards Trinity College is the much maligned, and much beloved to those in the know, Temple Bar. This hive of cobbled streets are among real Dubliners favorites. From the Gutter Bookshop on Cow's Lane, the Arc cultural center for children to Jam Art Factory design just up from Merchant's Arch, Temple Bar is most certainly not all about tourism and bachelorette parties. Our advice is to grab a bowl full of the famous Elephant and Castle chicken wings on Fleet Street and explore Meeting House Square's photography archives and galleries before you settle in for some culture and entertainment at the Irish Film Institute. Not a green feather boa or leprechaun hat in sight and all within a five-minute walk of your aparthotel.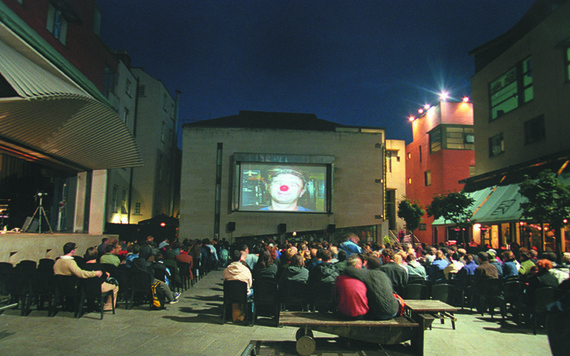 6
Across the river, just north of Temple Bar, is the Millennium Walk, known to many locals as the Italian Quarter where Staycity have another aparthotel. Smack bang in the middle of Dublin One this area is a packed with historic places to visit (from the Jameson Distillery to the knights buried beneath St. Michan's Church) to some of the best and most popular eateries and bars in Dublin (Brother Hubbard's and The Church). In fact, a perfect day for a Dubliner might start with a pastry and coffee in the Italian Quarter, followed by a giggle in the National Leprechaun Museum and a spot of shopping in Arnott's department store on Henry Street. Then on towards the GPO Witness History or Epic Ireland's immigration museum.
As we said, Dublin is perfect – small, perfectly formed and jam packed with things to do. Living like a local is the right way to do it. Save your money by staying in an aparthotel and spend your time exploring everything this incredible city has to offer.
* Staycity, is a simple alternative to a hotel, with a lot more benefits, with accommodation in Birmingham, Dublin, Edinburgh, Liverpool, London, Manchester, Paris, York, Marseille, Lyon, and many more. For more visit www.staycity.com. You can follow Staycity on Instagram, Facebook and Twitter.