Did you know about this special detail on Irish passports?
Irish passports are very popular right now. Since the United Kingdom's Brexit referendum, in 2016, there has been a huge spike in Irish passport applications from Northern Ireland and Britain. The Irish passport office has been working at top speed and the Irish Department of Foreign Affairs has even opted to open new passport offices to deal with the massive surge. 
Read more: Mayo and the Cliffs of Moher tours
The Irish passport is hot right now and with more and more of these coveted maroon colored, harp be-decked booklets doing the rounds you'll be surprised by what you've missed. 
There is a unique detail about the Irish passport itself that you've probably never noticed.
A Reddit user recently pointed out the little known feature.
Irish passports have tricolor stitching!
Read more: Galway and the West tours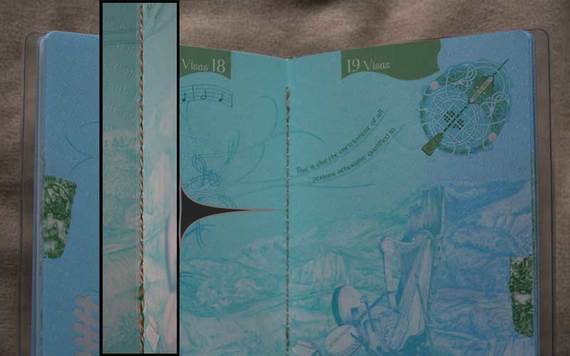 2
It seems both new and older passports have the patriotic stitching, which is located in the very middle of the passport (between pages Visa numbers 18 and 19).
Wishing you had an Irish passport? Anyone born on the island of Ireland, or whose parents and grandparents were born there, is automatically entitled to be an Irish citizen and qualifies for a passport.
Read more: How to get an Irish passport if you're not yet an Irish citizen
Traveling to Ireland in 2019: Are you hoping or planning to travel to Ireland this year? Join with other travelers, adventurers and lovers of Ireland in our dedicated travel group, where you can find top tips, great recommendations, and air out any of your concerns and questions.
Read more: Dublin and surrounding areas tours
* Originally published in 2017.