Did you know about this special detail on Irish passports?
Irish passports are very popular right now. Following Brexit, there has been a huge spike in Irish passport applications, with more than 100,000 people from Northern Ireland and Britain having applied for the document since January. And more than 500,000 Irish passports were issued to applicants around the globe in the first half of this year.
But there is a unique detail about the Irish passport itself that you've probably never noticed.
A Reddit user recently pointed out the little known feature.
Read More: Number of post-Brexit UK applicants for Irish passport set to double again
Irish passports have tricolor stitching!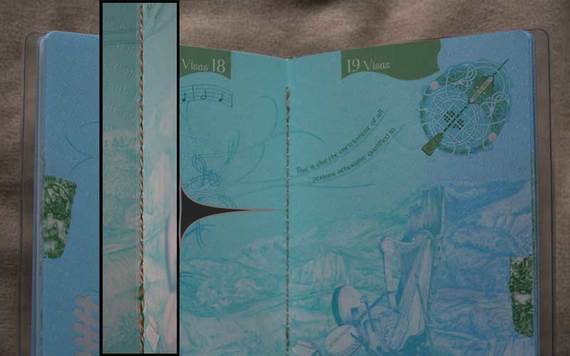 2
It seems both new and older passports have the patriotic stitching, which is located in the very middle of the passport (between pages Visa numbers 18 and 19).
Wishing you had an Irish passport? Anyone born on the island of Ireland, or whose parents and grandparents were born there, is automatically entitle to be an Irish citizen and qualifies for a passport.
 
H/T: LovinDublin