Today, August 28, marks World Sauntering Day so we in celebration, we implore you to leave the car behind and see Ireland while getting a breath of fresh country air. 
May through October is walking tour season in Ireland. And there's nothing quite like a walking tour in the company of a local Irish guide to make you feel welcome and get to know the cities and towns of Ireland. 
If you are arriving in Dublin, look up Pat Liddy, a well-known historian, author and artist. Pat and his team of tour guides offer five different walks with different themes – Trinity College and Georgian Dublin; Mummies, Spirits and Hidden City; Viking and Medieval Quarter, Celts and Cathedrals; and Dublin Highlights.
Read more: Mayo and the Cliffs of Moher tours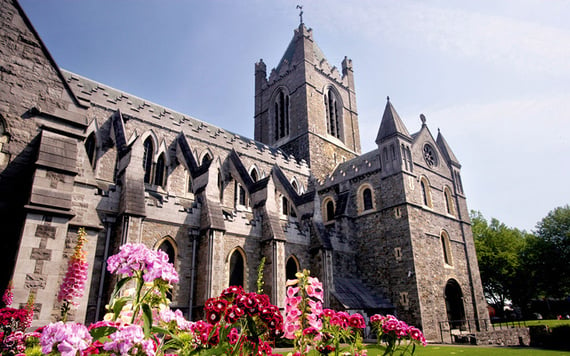 6
Each tour reveals little-known facts and stories about Dublin and its landmarks. Tours depart from the front of the Dublin Tourism Office. Visit www.walkingtours.ie for more.
By the time the tour ends, you may have sore feet but also a good grasp of the city's history and prime sights.  Most importantly, you'll have seen Dublin through the eyes of a Dubliner, and that beats taking a bus ride or boat cruise.
Other companies that also offer walking tours in Dublin include Historical Walking Tours of Dublin; Literary, Historical & Musical Tours; Literary Pub Crawl; Traditional Irish Musical Pub Crawl; and the 1916 Rebellion Tour.
Moving into the Irish countryside, walking tours with local guides first started in Wexford Town, an easy and interesting stroll for visitors with its narrow streets and a sprinkling of Viking and Norman landmarks.
Read more: Galway and the West tours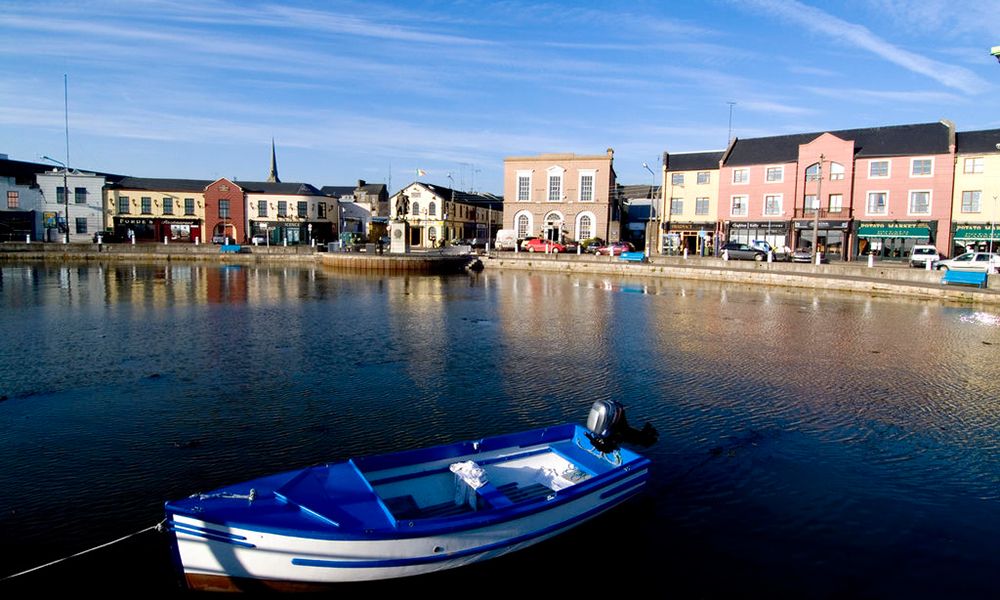 6
In the mid-1960s, members of the Old Wexford Society, a social club for history buffs, began taking tourists on Walking Tours of Historic Wexford each evening on a voluntary basis to encourage more tourism for the Southeast of Ireland. Today this service is carried on by the local Wexford Tourist Office, to provide a walking encyclopedia of Wexford facts and trivia.
The tour route winds its way along Wexford's long main street, evolved over the centuries from a Viking market trail, including narrow passageways such as Keyser's Lane, a corridor so narrow that you can shake hands with someone walking on the opposite footpath. Other points along the route include town walls and tollgates as well as Selskar Abbey, dating back to the 12th century; St. Iberius Church, built in 1660; the Bullring, a market square where bull-baiting was introduced in 1621; and the Cornmarket, once the central marketplace.  Visit www.visitwexford.ie for information.
Read more: Dublin and surrounding areas tours
6
Forty miles to the west, Viking sites are similarly the focus of Walking Tours of Historic Waterford, conducted by the award-winning guide, Jack Burtchaell.  Jack puts his tour members to work immediately by asking for volunteers to play the roles of Strongbow, Aoife, Diarmuid MacMurrough, and other leading characters in Waterford's early centuries.
With the history lesson conveyed in this easy-to-follow vignette, Jack then leads the way on a walk around Waterford's core area from the Viking era Reginald's Tower (built 1003) beside the River Suir to the medieval city walls and two cathedrals, both designed by the same local man, John Roberts. A wellspring of local trivia (i.e., "the first frog in Ireland was released in Waterford"), Jack makes his way around Waterford by bike when not guiding a tour, always eager to seek out new sources of fun facts.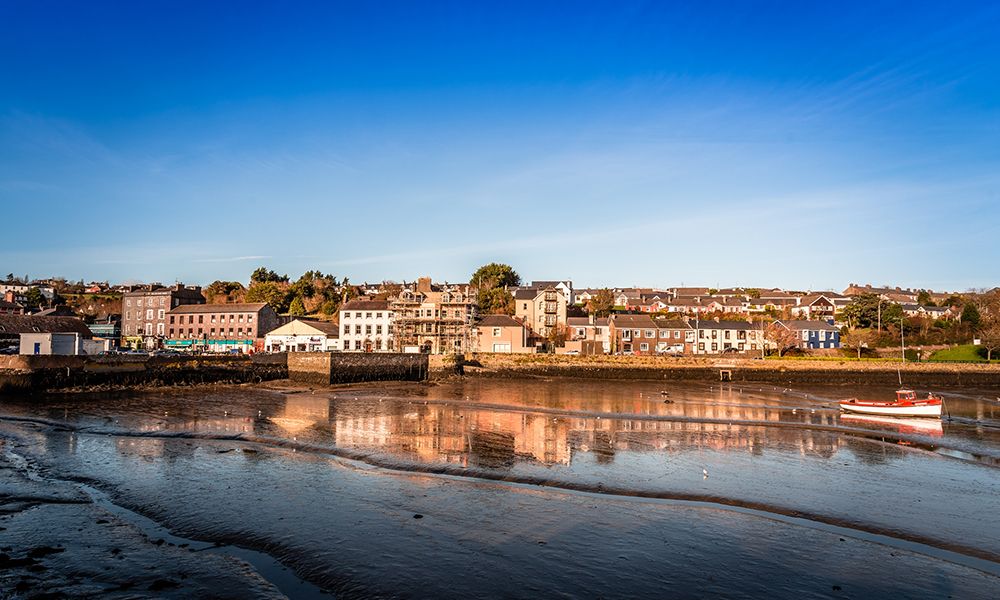 6
Read more: Kerry and the Wild Atlantic Way tours
The popular harborfront resort of Kinsale has two walking tour choices. The Heritage Walk is an informative tour led by local historian, educator, and writer Dermot Ryan.  A native of Kinsale, Dermot conducts an "illustrated town walk" using old photos and original maps, dating back to the 1600s, to meld history with the present.  Dermot also provides added insight by describing the changes he has seen in the town over the past 60 years. Visit www.kinsaleheritage.com.
Alternatively, join a Historic Stroll in Old Kinsale, with emphasis on Ireland's coastline, with a mix of maritime history and lore.  Rimmed by a wide-sheltered harbor and a unique star-shaped fort, Kinsale's harbor has always been a focal point for shipping and trading, evolving to be one of Ireland's principal wine ports in the 17th and 18th centuries.  Don Herlihy, a former seaman, and his cohort Barry Moloney lead these daily walks and also explain Kinsale's link to the Lusitania, a ship sunk off the coast in 1915. Visit www.historicstrollkinsale.com.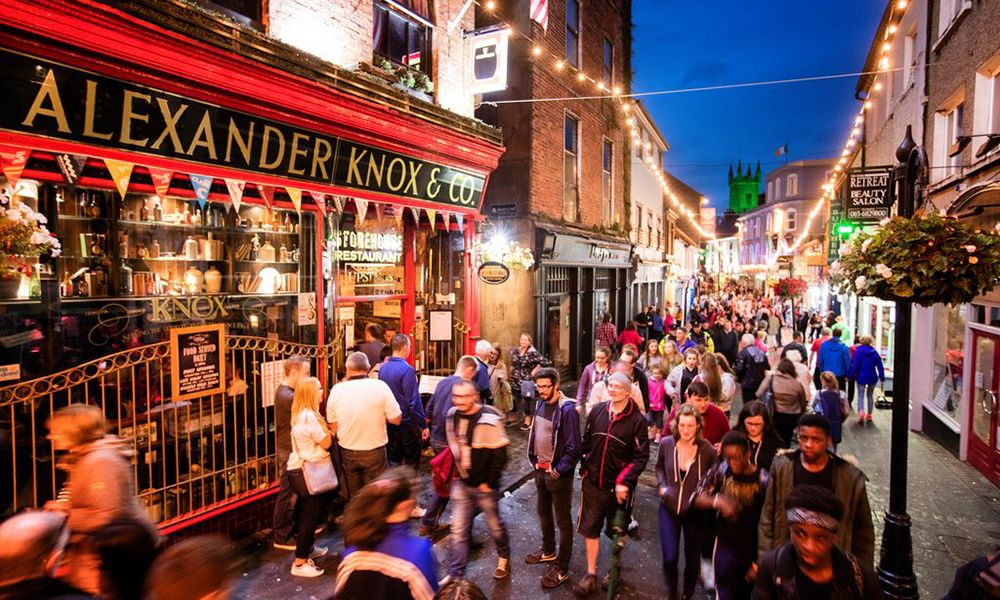 6
Not all walking tour guides are men. Jane O'Brien leads walks around her hometown of Ennis, Co. Clare.  With a gentle yet confident voice and a quick smile, Jane keeps her flock of tour members together by placing a decorative Ennis Walking Tours badge on each participant. The small adhesive label is not only an identity tag but good memento for a travel diary as well.
Sharing the same surname as the early kings of Clare, Jane tells tales of the O'Briens and other local residents including a mad monk and a banshee, as well as famous visitors (Daniel O'Connell, Eamonn de Valera, Charles Stewart Parnell, and more). The route traces a small road once known as "The Causeway" as well as the town's oldest street and lane (Francis Street and Chapel Lane), a sculpture trail, and bow-ways, covered pedestrian passageways unique to Ennis. Visit  www.enniswalkingtours.com.
Read more: Northern Ireland and Game of Thrones tours
Have you taken a walking tour in Ireland? Let us know in the comments below. 
* Originally published in 2013. Updated in 2019.