Bord Bia's Bloom to delight this weekend with 150 live talks, demonstrations and family-friendly activities, 20 show gardens, 13 postcard gardens, 200 retail stands, 100 food and drink exhibitors and some 30 plant nurseries.
Bloom festival is taking over the Phoenix Park this June Bank Holiday weekend with a huge array of gardens, food and, entertainment, family fun and shopping options on display in the Dublin park from May 31 to June 4.
IrishCentral wasl be live from the Phoenix Park on Thursday afternoon speaking with some of the Irish vendors and soaking up the atmosphere.
The set up for the massive Dublin show has keep the Phoenix Park, the largest enclosed public space in Europe, buzzing over the last couple of days as the final touches are being made to the 20 show gardens, 13 postcard gardens and 200 retail stands that will include more than 100 food and drink exhibitors and some 30 plant nurseries. The construction work was completed on the 70-acre site of stages, marquees and pavilions that will host in the region of 150 live talks, demonstrations and family-friendly activities over the five days.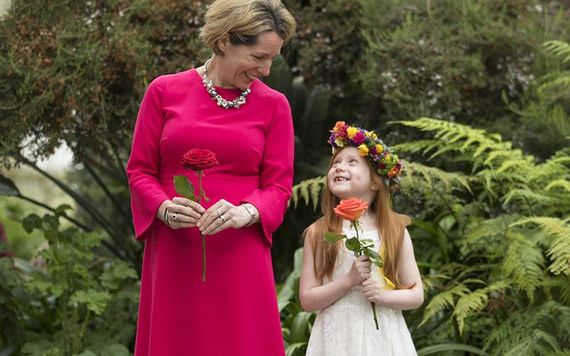 3
Of course, this being Ireland weather is on everyone's minds and RTÉ's popular live weather reports will broadcast from Bloom this Thursday and Friday. According to RTÉ Weather presenter, Gerry Murphy,
'I'm really looking forward to Bloom 2018. It will live up to its name with bright sunshine in store for most of the festival and perhaps a few showers at times. Temperatures will be around 20 degrees. So, be prepared for the sunshine and enjoy this wonderful event'.
Which Show Garden will come out tops?
The jewel in the crown at Bloom are the 20 spectacular show gardens created by leading Irish and visiting garden designers, worth some €1 million (accounting for plants, materials, sponsorship and labour).
Visitors can expect garden designs that range from artfully functional to whimsically imaginative and that communicate strong topical themes. The gardens are also being judged by a prestigious independent panel of judges including RHS Chelsea Flower Show gold medal winners Andrew Wilson and Mark Gregory.
The adjudication takes place over a full two days and involves an analysis of how each garden designer met with their initial design brief, the overall impact of the design, the quality and finish and the use of planting and locally-sourced materials.
Gary Graham, Bord Bia's Bloom Show Manager said, "We are now in our 12th year of Bloom and while the range of features on offer has steadily grown as our visitor numbers have increased, the heart of the show still lies in the magnificent works of art created by the show garden designers.
"We in Bord Bia are in awe of the creativity and imagination which many of the designers who return year after year exhibit. They are constantly coming up with new concepts, innovative design features and best of all, spectacular outdoor spaces which continue to captivate our visitors. And it is always exciting to have among them some garden designers who are completely new to Bloom who bring with them new influences and energies."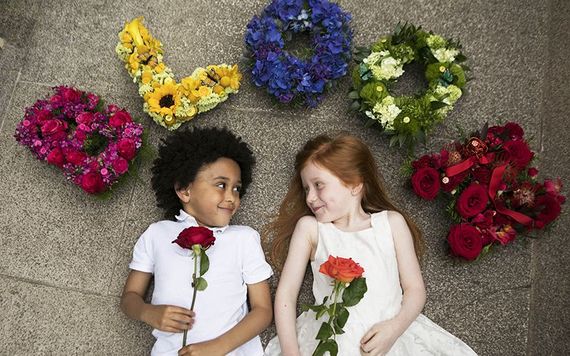 3
VIPs at Bloom
Bloom will be officially opened by President Michael D. Higgins with his wife Sabina tomorrow, Thursday May 31st.
Festival-goers can also expect to mingle with a bevy of Ireland's most familiar faces including Neven Maguire, Catherine Fulvio, Rory O'Connell, Paul Flynn, Roz Purcell, JP McMahon, Gary O'Hanlon, Adrian Martin, RTE's Joe Duffy, Miriam O'Callaghan, Aine Lawlor and Marty Morrissey as well as Gerry Daly, Professor Donal O'Shea (Operation Transformation), Tom Doorley, Keith Duffy, Thalia Heffernan, Louise Duffy (Today FM), The Don Baker & Rob Strong Band and the Gardiner Street Gospel Choir, to name but a few!
The best of flowers and food
In addition to the show gardens, there will be a large number of floral installations and gardening features including 13 postcard gardens designed by community groups. The Floral & Nursery Pavilion will be brimming with flowers and plants from more than 30 of the very best plant nurseries in Ireland. The complimentary Plant Crèche ensures that those who make floral purchases can leave them in a secure location to be collected before they go home. The Garden Expert Stage will host 30 demonstrations and talks.
Alongside horticulture, Bloom by Bord Bia showcases the best of Irish food. The Food Village will host in excess of 100 stands offering visitors an opportunity to sample and take home first-class artisan food and drinks and meet the innovative people who make them. The Quality Kitchen Stage will see 25 cookery demonstrations take place over the five days by Ireland's best-known chefs and visitors are encouraged not to miss a stunning miniature town featuring walls made from edible plants and cereals in tribute to Bord Bia's food and drink sustainability program Origin Green. There will also be copious food demonstrations and talks covering topics including school lunches, gut health and food waste will be hosted on the GIY Matters Stage and elsewhere.
For more information visit www.bloominthepark.com.
Here's a sneak-peek of what to expect at Bord Bia's Bloom 2018: