Springtime in Ireland is a must and we know the very best way to go about it. 
Wave goodbye to short, dark and dreary evenings because spring has arrived and the promise of pale-blue skies, longer days, rolling hills and fields of wildflowers are ahead of you on a trip to Ireland this season. But beyond the charming imagery, travelers will enjoy the countries most iconic destinations without the flurry of summer crowds.
Better still, CIE Tours is offering personalized tours for guests with their own private driver, so spring enthusiasts can experience a truly unique, blossoming getaway at a pace that is right for them.
7
The Private Driver tour experience gives visitors the freedom to explore hidden aspects of well-known destinations as drivers showcase their favorite places, sharing their local knowledge and allowing travelers to see Ireland through the eyes of a local.  
Private Driver experiences can be created by the guests themselves where they plan their own itinerary and visit attractions that have significance to them or they can adapt any of CIE Tours' group itineraries to create a CIE Tour which gives them the freedom to travel the way they like.  
We have listed two of the perfect Private Driver escapes for travelers seeking the best of Ireland in spring.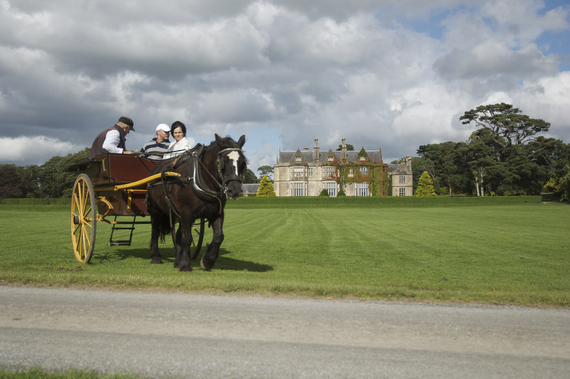 7
On this 11-day jaunt around Ireland, guests can: visit the Botanical Gardens in Belfast with its extensive collection of plants, pass through the Burren where spring wildflowers erupt into color through the cracks of the limestone landscape, stop in the village of Adare, famous for its attractive main street of thatched houses and colorful gardens in spring or stroll through the perfectly sculptured gardens of Muckross House set along the tranquil Muckross Lake.
Ireland is renowned for its fresh air- and there is no better time to experience the fresh Atlantic breeze of Ireland's west coast than in springtime. While exploring the golden beaches and rocky headlands of the Wild Atlantic Way on the "Most Popular Drives" tour, guests should take a moment to appreciate the clear, clean, fresh air that surrounds them in every direction.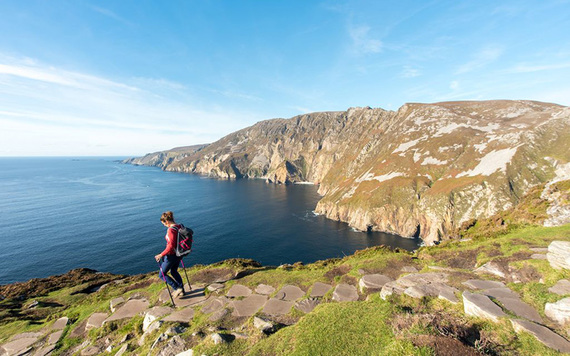 7
Similarly, with stops at Slieve League Cliffs, the Ring of Kerry, the Cliffs of Moher and Blarney Castle Estate, travelers have endless opportunities to enjoy Ireland's springtime offering.
7
As Ireland dusts off the winter blues, travelers will experience all kinds of spring awakenings on CIE Tours' 9-day "Off the Beaten Track" excursion.
With destinations that include the "Nine Glens of Antrim" featuring nine wooded river valleys carved into a 54 mile stretch of coastal roads and valleys, Glenveagh National Park and its outstanding collection of exotic plants from all over the world, and the largest of the Aran Islands, Inis Mor, travelers will be captivated by the refreshing nature that surrounds them.
Create the tour of your dreams by combining your private driver itinerary with some of the other key highlights along CIE Tours' group itineraries.
Spring favorites include: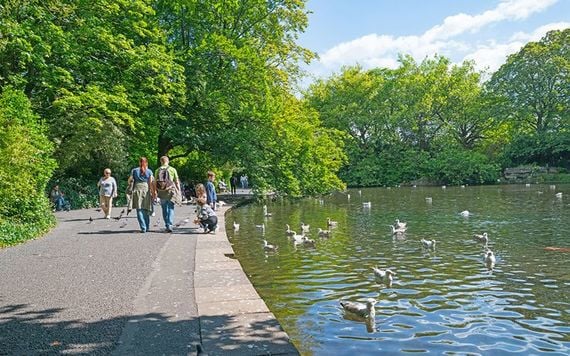 7
A stop on our Irish Gold tour, St. Stephen's Green in Dublin's City Center is a technicolor dream in spring. Peppered with quaint bridges, pretty ponds, and an array of wildlife, the park comes to life at this time of year.
The Japanese Gardens in Dublin's neighboring county, Kildare, are a stop on the Irish Supreme tour. Relish in the sight and sound of the trickling streams and vivid colors of the Japanese Gardens at this time of year as the gardens are reborn.
7
The sweet-smelling wildflowers which shower Glendalough throughout April are an unmissable sight for spring enthusiasts. Home to one of the most important monastic sites in Ireland, Glendalough is a stop on CIE Tours' Irish Adventure.  
And for something very special, travelers should experience Ireland's Copper Coast. Derived from the flourishing copper industry that was erected there in the 19th Century, Waterford's spectacular coastline is awash with blooming flowers and breathtaking sunsets throughout April, May and June. CIE Tours' Irish Classic takes you there.  
For more information or to book, visit www.cietours.com, call 800-243-8687, or connect with a travel professional.