Want to be sure that your Ireland packing list is complete before you head out to the airport? While your choice for clothes is, of course, up to you, there are a few other important things that you mustn't forget when heading to Ireland.
How you pack and what you pack can make a lot of difference to your travel experiences. Some of the things mentioned on this list hold true even when you are visiting the best places to travel in 2018.
Ireland is a land of moderate extremes. It does not have mild temperatures like Florida or extreme weather like Iceland. It is moderate but unpredictable, which is why it is important for you to be prepared for everything.
Travel adaptor
If you think that a European or US adaptor will work in Ireland, please check again. You must have a travel adaptor designed specifically for the United Kingdom and Irish outlets. This is an essential item and you wouldn't want to buy expensive adaptors after reaching the city or give up on charging your devices.
A swimsuit
Ireland has some fantastic spas and if you're staying at a hotel, this would probably be an in-hotel facility for you to enjoy. Remember to carry a swimsuit if you want to take advantage of the spa facilities in your hotel.
Furthermore, there are several outdoor swimming spots that you'll be dying to try if you're traveling during the summer or warmer months. Imagine jumping into the wild seas surrounding Ireland or a still, peaceful lake! Your bathing suit a must-have in your packing list. All in all, there's so much that you can do in Ireland that you can't predict what you'd need when.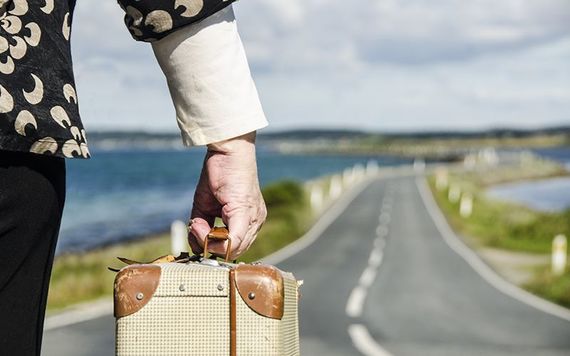 2
Waterproof rain boots aka "wellies"
Waterproof shoes cover up to your ankle while boots cover up to your knee. Depending on the budget you have, you can buy the boots of your choice. Rain boots are essential for your Ireland packing list because they help to keep your feet dry.
Whether you're on the streets of Dublin, hiking in the soggy ground or walking around the coast, your waterproof rain boots along with a pair of warm socks can keep your feet feeling cozy.
A poncho
Think your umbrella takes too much space but you need something to keep yourself dry? Pick up a poncho instead. A poncho folds up to take a teeny tiny space in your suitcase and can also be carried in the backpack when you go sightseeing.
That's all folks – you're partly ready with your Ireland packing list.