A round tower, water foundation and medieval dining room? Nobody could call this stone thatched cottage for sale in Co. Offaly boring, at the very least.
We're not sure we've ever seen a house quite like the Idle Corner House, a stone thatched detached home currently for sale in Ireland. Priced at $455,000, it may not be the cheapest property on the Irish market but if you're looking for an Irish home that's a little bit different, you won't go wrong with this Co. Offaly house.
Read more: Kerry and the Wild Atlantic Way tours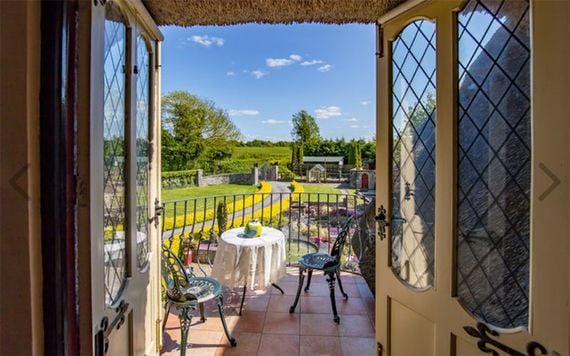 11
With everything from a feature round tower, to a medieval formal dining room, to a walk-in wardrobe reached by spiral staircase above the master bedroom, Idle Corner House appears to have a different secret spectacular design feature at every turn.
Read more: The magic of Ireland's thatched cottages (PHOTOS)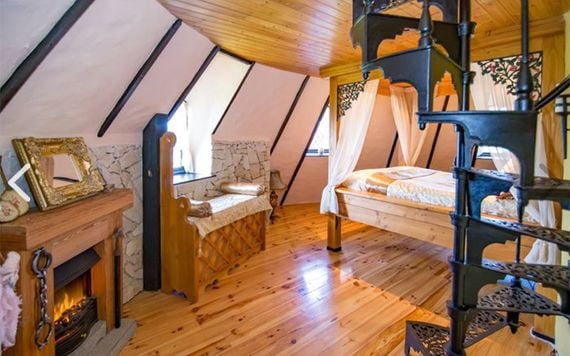 11
"Idle Corner is a property of unique sylvan and medieval charm and styling, with its cut stone external walls, thatched roof and feature round tower, exquisitely landscaped gardens and water fountain feature," the description reads, announcing it as a must-see fairytale home.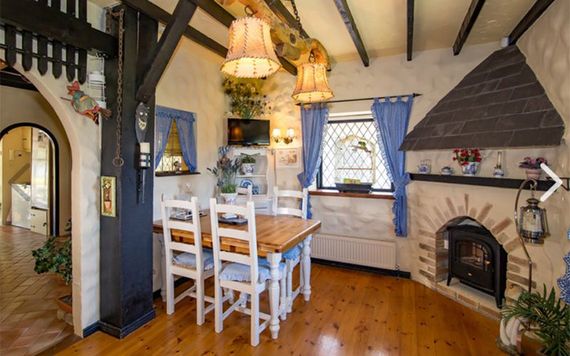 11
Read more: Dublin and surrounding areas tours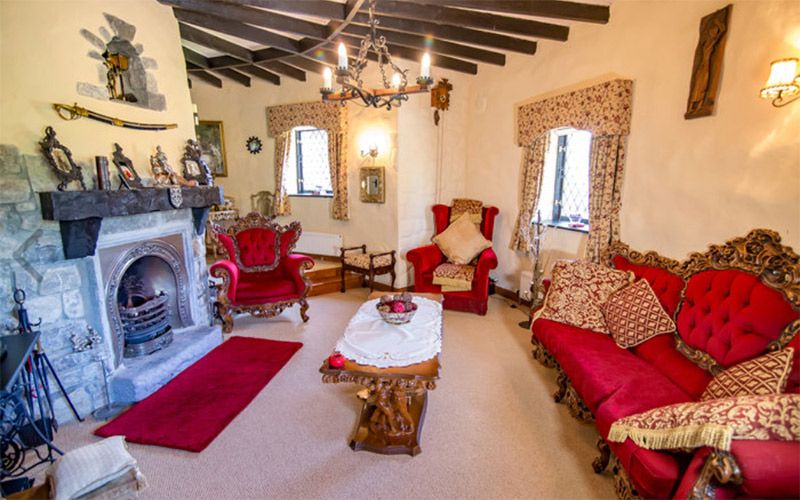 11
Just a short drive from Tullamore town, a large Midlands Irish town with plenty of shopping and recreational facilities, the house is also just a skip up the highway from Dublin City, with the added bonus of having the Sliabh Bloom mountains in the background.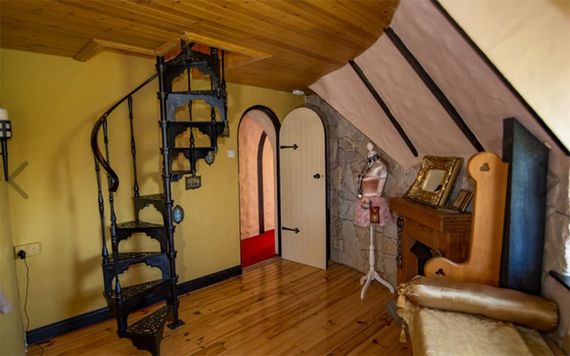 11
Situated on almost an acre of land, there are also two large work sheds on the property; one made from cut-stone and slate roof and the other of steel frame and mixed cladding.
Read more: Documenting Ireland's beloved thatched cottages before it's too late (PHOTOS)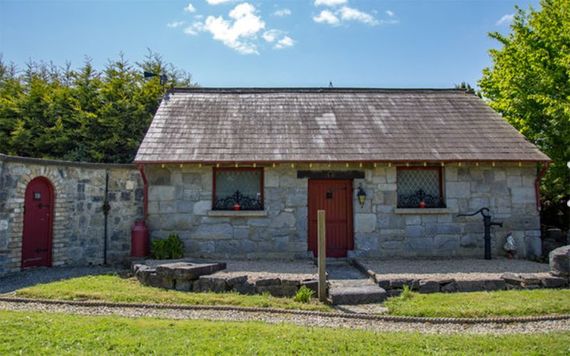 11
With cut stone walls, decorative feature plasterwork, timber beams and medieval-style doors, it wouldn't surprise us to see this used as the set for a fairy home, with plants and flowers sprouting from various rooms around the house.
Read more: Galway and the West tours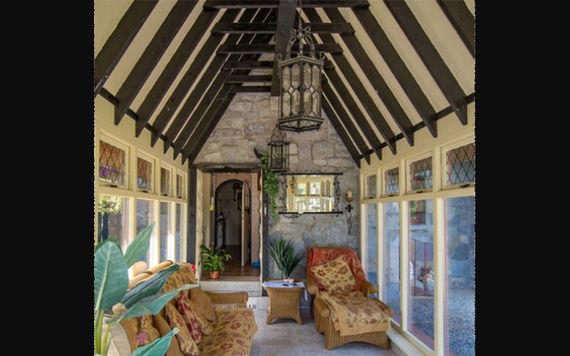 11
Even the entrance hall to the house has its very own fairy waterfall feature!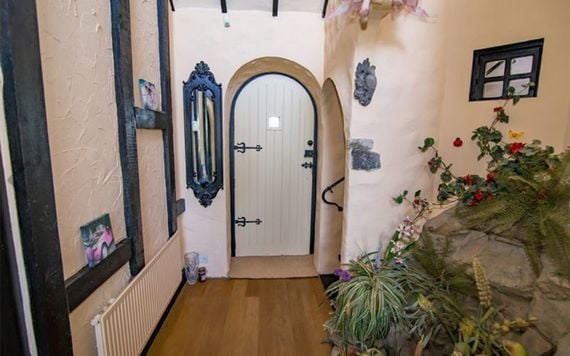 11
The dining room is also something spectacular, styled like a medieval long hall with a stags head and tapestries on the wall around a large, majestic wooden table.
Read more: Mayo and the Cliffs of Moher tours
11
Monastic-style doorways are spread throughout the house while the large landing area on the second floor opens up onto a pretty balcony with a seating area overlooking the perfectly-landscaped gardens.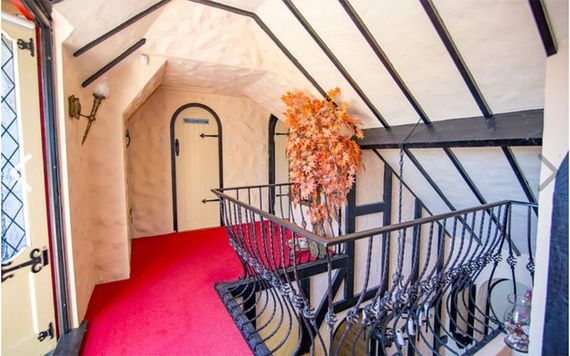 11
Honestly, we could go on and on but we think this video says it all:
Read more: Northern Ireland and Game of Thrones tours
You can read the full listing here.
Share with a friend who would dream of living in an Irish cottage.
*Originally published in June 2018.