Dublin rents are rising to absurd, Celtic Tiger-era highs, but this listing for a "studio" (a.k.a a bed in a kitchen) really takes the cake. 
The broker-babble on Daft.ie describes Flat 3 at 65 Aughrim Street in the Stoneybatter area of Dublin as a "self-contained studio." What is it really? A single bed in a kitchen, asking  €800 ($970) per month.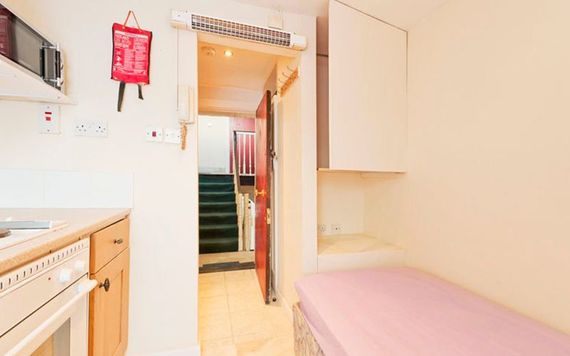 5
Read More: Is this the cheapest house for sale in Ireland?
The listing, first picked up on by the Irish Independent, reads: 
"Recently refurbished small single bed studio apartment available to rent in the popular area of Aughrim Street. This self-contained studio comprises of a single bed. Tiled flooring. And a built in kitchen with all mod cons & features. Aughrim Street is a most desirable location within the ever popular Stoney batter village."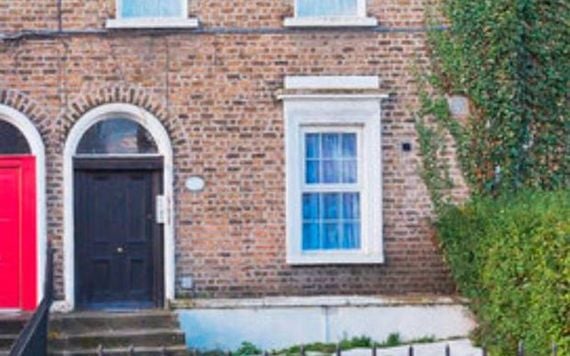 5
The photos that accompany the listing show a single bed that runs the length of one of the walls of the studio, all the way to the door, parallel to the kitchen. Amenities appear to include a dishwasher (yay!) and a broken chair (hmmmm).
Read more: Dublin and surrounding areas tours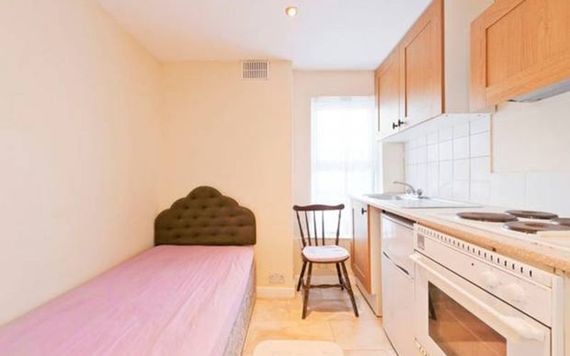 5
There is also a photo of a small bathroom, with no sign of a shower, and no indication of whether the bathroom is en-suite or shared with other residents of the building. 
5
Rents in Dublin today are €380 ($460) a month higher on average than the previous peak in 2008, the Independent reports. 
Read More: Rent in Ireland is skyrocketing
Would you live here? What do you think would be a fair price for this? Share your thoughts in the comment section.