Travel the backroads of Ireland and connects with the locals, staying in B&Bs, a fountain of real on the ground knowledge for any intrepid traveler.
We have spent over 70 exceptional nights staying in B&Bs scattered throughout the Emerald Isle. Tourists in Ireland have numerous options for getting from one place to another and many choices as to where to stay. We prefer to face the challenges of driving on the back roads of Ireland and connecting directly with the "locals" by staying in traditional B&Bs.
Read more: Mayo and the cliffs of Moher tours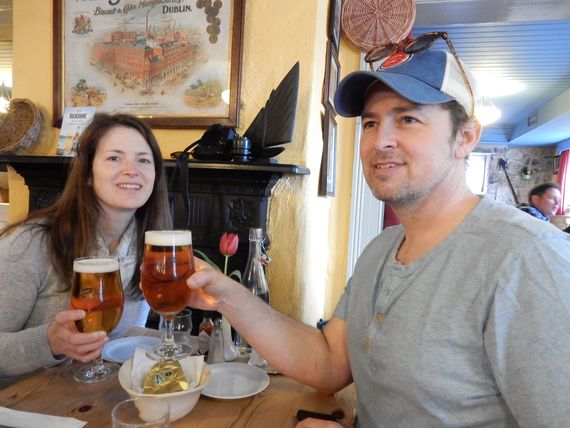 20
Why exactly do we prefer B&Bs? Let us count the ways! B&B hosts are hospitable fountains of information for intrepid travelers. They are always willing to suggest local restaurants, pubs, special local sites to visit, and entertainment venues including where to find traditional Irish music.
20
B&B hosts are also local historians, and if you are "chasing" your Irish ancestors, they can make direct connections for you with area churches, historical societies, libraries and more. Thanks to the help of many B&B hosts, we have explored old cemeteries looking for our ancestors and the ancestors of our genealogy clients, as well as hidden treasures like ancient wells, spectacular views and historic ruins on roads less traveled.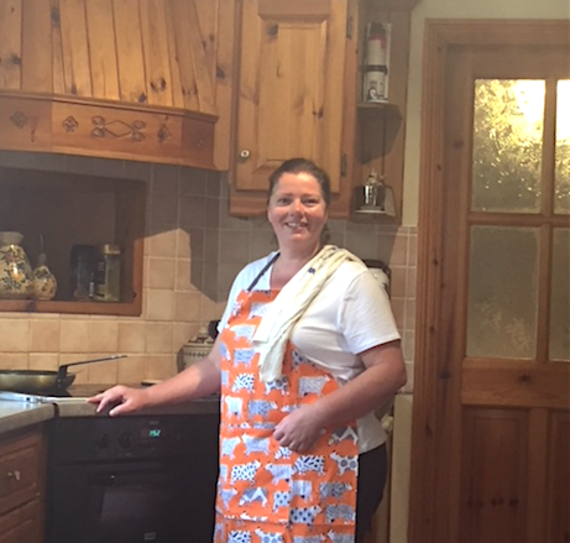 20
And then there is breakfast! Every morning starts with a "Full Irish Breakfast" or a variety of other mouthwatering options. Breakfast at B&Bs affords us opportunities to chat with tourists visiting from other countries as well as our own. We have shared many stories covering politics, international news, sports and weather conditions with fellow travelers.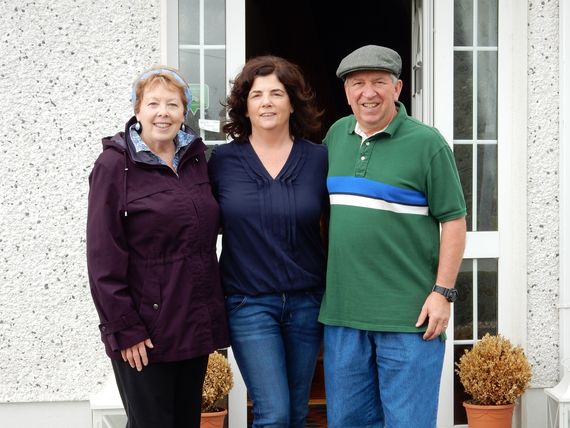 20
We love traveling Ireland's "back roads" and credit our B&B hosts with providing us with tips and advice leading to many incredible enchanting moments. This article will highlight eight B&Bs we have stayed in and how our hosts made our Ireland adventures uniquely unforgettable.
Read more: Galway and the West tours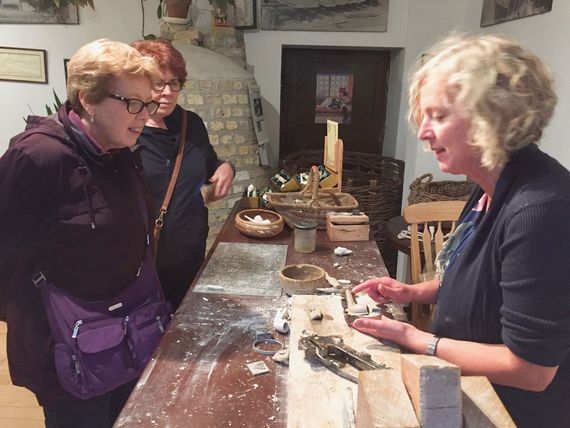 20
Teresa O'Hara, the hostess for Ross House B&B in Roscommon Town, took us on an amazing late night adventure during off hours to the Claypipe Visitor Centre in Knockcroghery Village where we watched owner Ethel Kelly make authentic Irish clay pipes. We wanted desperately to go the Claypipe Center during business hours but could not do so due to our busy research schedule. This spur of the moment experience organized by Teresa made our entire trip one glorious journey.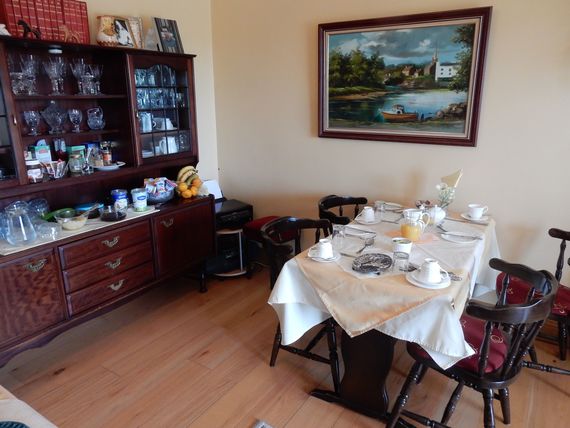 20
The Ardlenagh View B&B overlooks Donegal Bay and is owned and operated by Eileen and Tony Mulhern. They were full of valuable and helpful tips as we planned our daily escapades in scenic Donegal County. We spent an hour plus visiting with a young couple from Germany in the sitting room at Ardlenagh View B&B. One week later we bumped into the same German couple in Waterford City. A small world story indeed!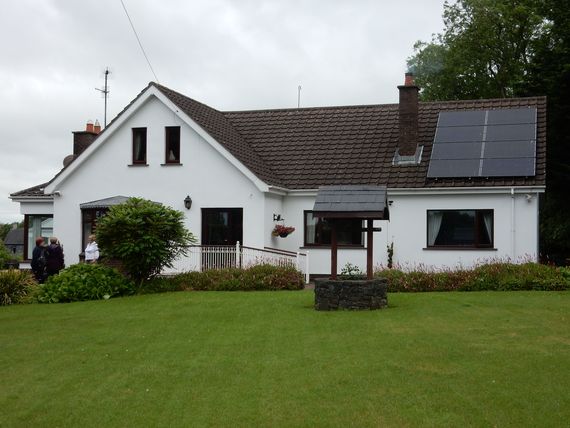 20
The Quarrytown Lodge outside of the picturesque Village of Broughshane in Co. Antrim was the perfect place to call home for three nights as we explored the Wild Atlantic Way along the coast of County Antrim. And to top it all off, our hostess Margaret is a gourmet baker who serves the most delicious tarts, tortes, and brown bread as part of breakfast! We eagerly anticipated each morning's breakfast wondering what culinary delight Margaret would serve.
Read more: Dublin and surrounding areas tours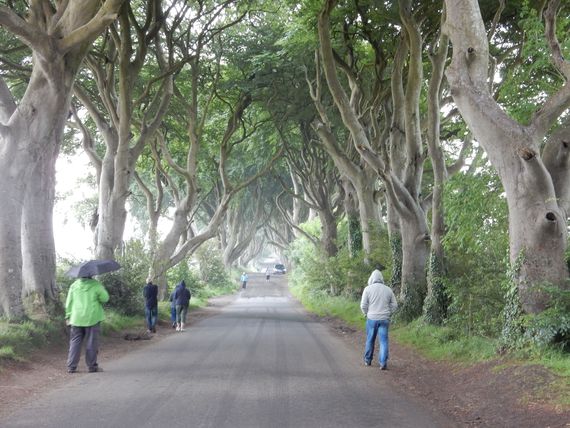 20
Margaret was our unofficial guide as we planned two day trips that included touring the Giant's Causeway, Old Bushmills Distillery, Carrick-a-Rede Rope Bridge, Glens of Antrim and the Dark Hedges. She also connected us with local historians in Ballymena and Belfast. Thank you, Margaret!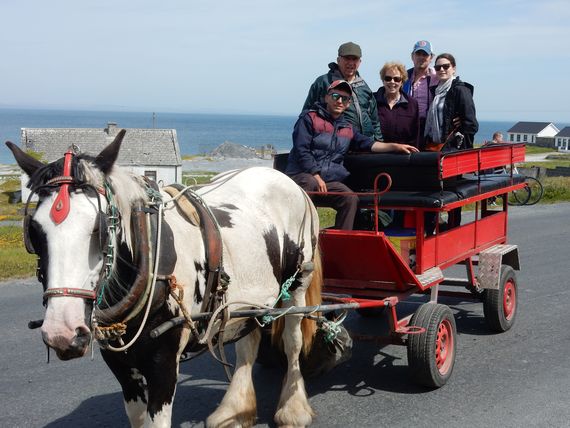 20
The Karaun House B&B in Clarinbridge, Co. Galway is in an ideal location for exploring Counties Clare and Galway.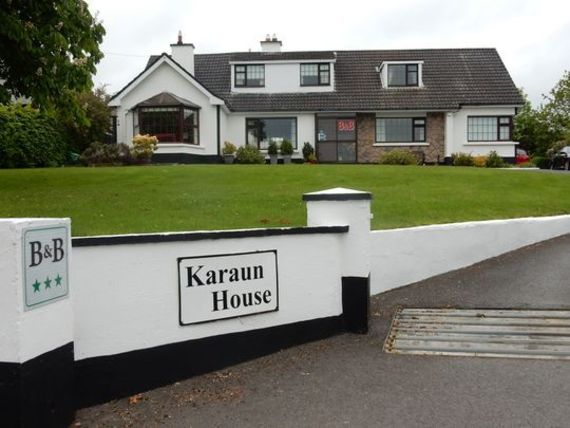 20
Theresa is a most gracious host and prepares a superb breakfast. She helped us make connections for a fantastic day in Co. Clare that included Inis Oirr (Inisheer) and the Cliffs of Moher. She also pointed us in the direction of a local ancient well and lovely restaurants.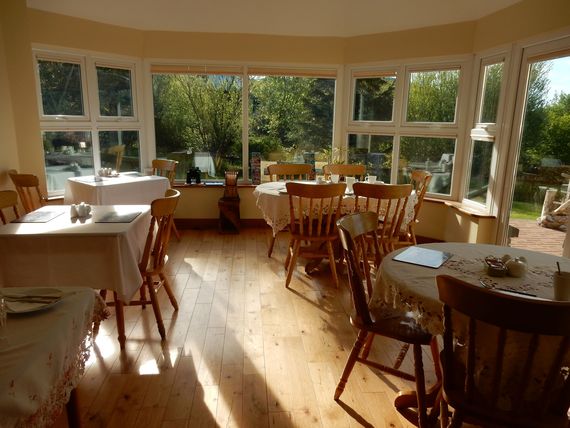 20
Read more: Kerry and the Wild Atlantic Way tours
Tricia and Ray Gammell's 2 Mile Lodge B&B just west of Kenmare, Co. Kerry is indeed a most magnificent launching point for those exploring the Ring of Kerry, Berea and/or Sheep's Head Peninsulas. Tricia is a fountain of knowledge regarding places to eat in Kenmare and out of the way sights to see on the majestic peninsulas that jut out into the Wild Atlantic. Tricia's sense of humor is delightful and each morning she sent us off with light-hearted spirits.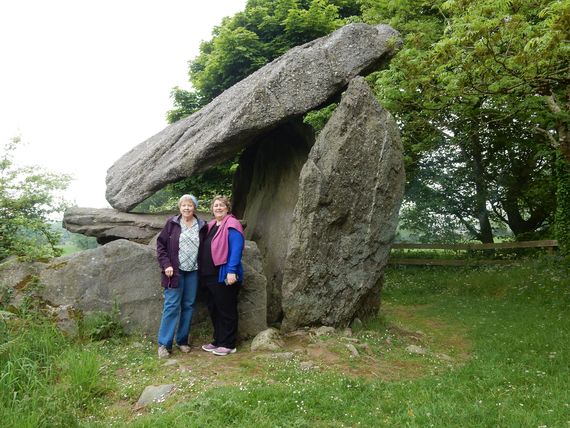 20
Brid and Jim Fitzpatrick own Glenraha Farmhouse B&B in Mullinavat, Co. Kilkenny and provide their guests with two outstanding experiences for the price of one. Brid personalizes breakfast to meet the desires of their guests and provides insights for those exploring Waterford City. She even drove us on narrow, winding back roads to see the Kilmogue dolmen that dates back at least 5,000 years.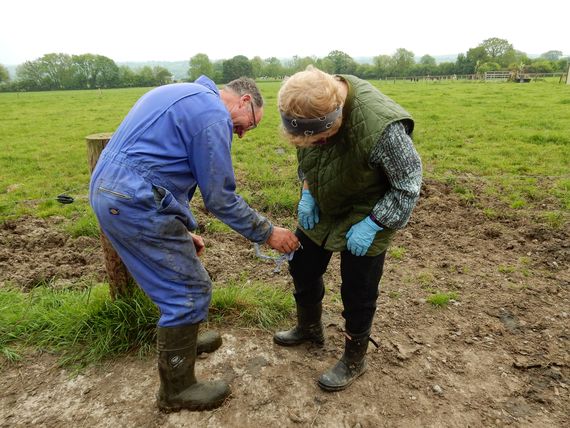 20
As for Jim, he offers each and every guest a hands-on opportunity to join him as he milks his dairy cows. Don't pass up this first-hand experience to learn the ins-and-outs of running a dairy farm. Jim even planned for a baby calf to be born while we were there!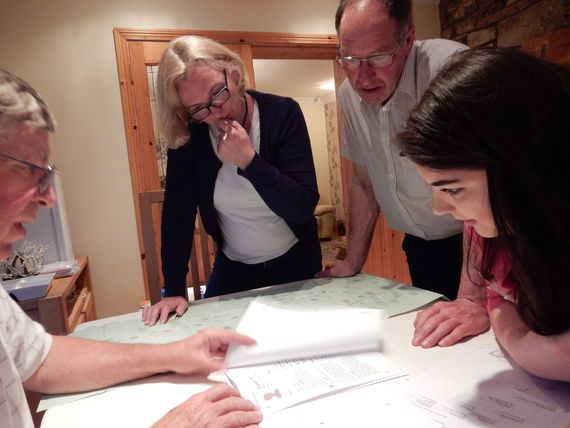 20
As an aside, Kate's mother's surname was Fitzpatrick. We have exchanged genealogy information with Jim over the past eight years and have spent two evenings reviewing family lines with Brid, Jim, their daughter Deidre, and Jim's cousin Denise Fitzpatrick.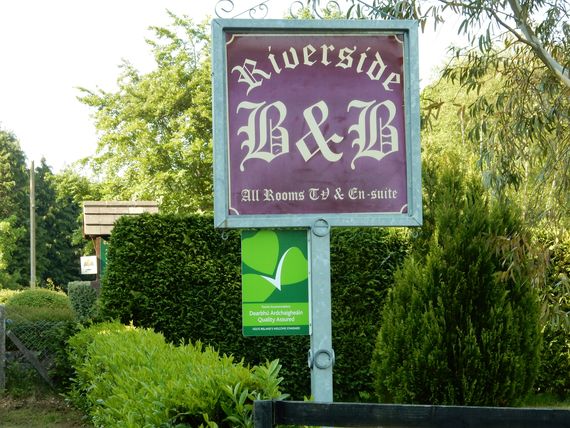 20
Riverside B&B in Laragh, Co. Wicklow is only minutes away from the historic Glendalough Monastic Site. John and Deidre Lynham and their dog Lucky welcome all guests with open "paws" and arms. Deidre knows every twist and turn in the Wicklow Mountains and is always willing to provide her insights as to where to eat and visit in scenic Wicklow County. She can also point you in the direction of local gift shops.
Read more: Northern Ireland and Game of Thrones tours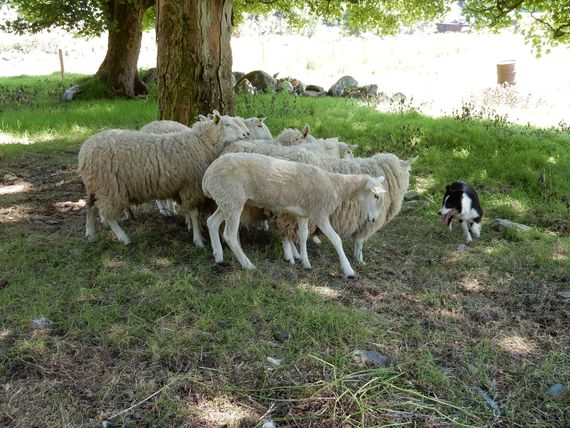 20
Don't miss Michael Clowe's Irish working sheepdogs demonstration next to the Glendalough Monastic Site. We were amazed at the tremendous bond between Michael and his border collie Dell as she had complete control over a flock of sheep by following Michael's whistle commands.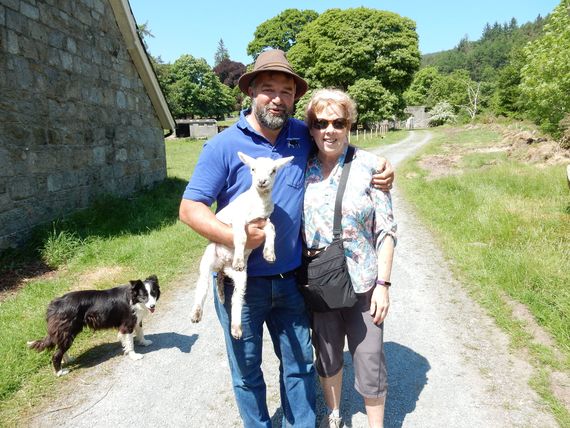 20
Michael provided us with tons of information about raising sheep and his demonstration was one of the highlights of our trip.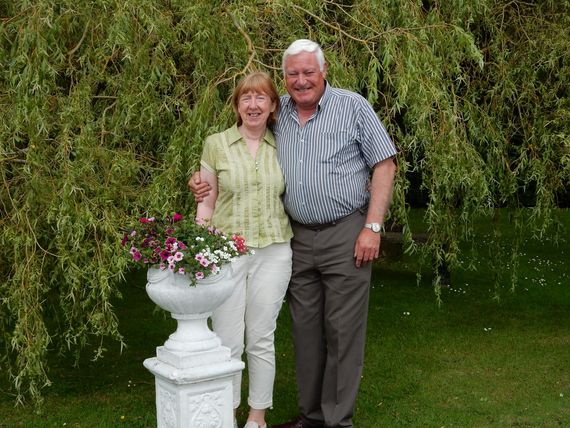 20
Phyllis and TJ McGovern are the owners of Ashleigh House B&B in Butlerstown just outside of Waterford City. Plan a stay at Ashleigh House so you can thoroughly enjoy Phyllis's delicious Brown Bread for which she has been awarded the title of "Best Brown Bread in Ireland." We stayed in this most charming B&B as a starting point for our adventures in and near Ballydurn, Co. Waterford where Kate's Regan and Harney ancestors lived before emigrating to Albany, New York.
20
We hope we have given you "food for thought" as you plan your first or next trip to Ireland. If you are able, we encourage you to rent your own car and be intrepid as you explore those places in Ireland that personally beckon you. As for B&Bs, we promise that you won't be disappointed if you spend time with the gracious and hospitable hosts and hostesses that await your arrival. They will provide you with many magical and enchanting moments on the Emerald Isle.
Read more: Ireland Golf Tours
* Kate and Mike Lancor live in Moultonborough, NH and have traveled to Ireland numerous times. They enjoy "chasing" their own Irish ancestors as well as helping clients "chase" theirs. They run a genealogy search business and can be reached on their website www.oldfriendsgenealogy.com or by emailing oldfriendsgenealogy@gmail.com. You can also visit their Old Friends Genealogy Facebook page. If you have "hit a brick wall" or simply don't have time to "chase" your ancestors, then contact them to see if they can help.
This article was submitted to the IrishCentral contributors network by a member of the global Irish community. To become an IrishCentral contributor click here.