Ireland has been ranked 17th in a list of the most aesthetic countries in the world to visit based on an analysis by swimwear company Pour Moi.
Ireland ranked favorably after Pour Moi analyzed Google searches for "[country or city] + aesthetic" in addition to examining Pinterest data and the number of pins used on Pinterest boards about countries and cities to determine which country is the most aesthetic in the world. 
Pour Moi says: "Travel aesthetics are like an online mood board of a country, city or destination. They can be a collection of static images or combination of videos and are regularly seen on Pinterest, Instagram and TikTok. This imagery encapsulates the look, feel and culture of a place, distilling it into a snapshot or 'aesthetic'."
With a combined 1,361 Pinterest boards and Google searches for "Ireland aesthetic," Ireland came in 17th in the list of the top 20 most aesthetic countries in the world, placing ahead of Switzerland, South Korea, and Turkey. 
With iconic landmarks like Temple Bar in Dublin, the Cliffs of Moher in Co Clare, and the Aran Islands off the coast of Galway, it's hardly surprising that Ireland finds itself in the top 20.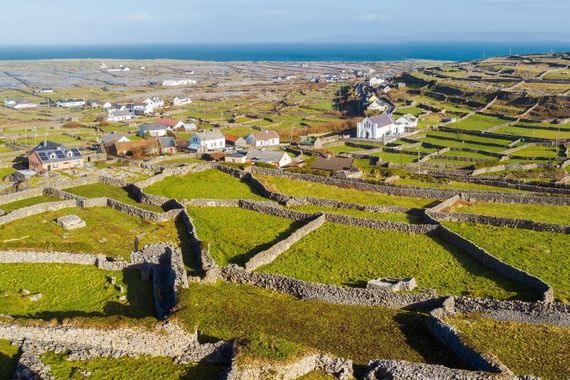 2
The newly-released ranking is topped by Japan, famous for its neon lights, crowded streets, and plush pink flowers. 
Greece came in second place thanks to its famous white-washed buildings with blue shutters and the ancient Greek ruins scattered throughout the country, while France rounded off the top three thanks to its beautiful countryside, snow-capped slopes, and romantic Parisien landmarks. 
Other notable entries in the top 20 include Italy in fourth, England in ninth, and the USA in 11th. 
Brazil, which placed sixth, was the only South American entrant in the top 20. 
Top 20 most aesthetic countries to travel to (based on Google searches and Pinterest boards):
Japan, Asia - 23,198
Greece, Europe - 9,099
France, Europe - 9,097
Italy, Europe - 7,996
India, Asia - 7,697
Brazil, South America - 5,362
Mexico, North America - 4,995
China, Asia - 4,062
England, Europe - 3,864
Spain, Europe - 3,602
USA, North America - 2,767
Germany, Europe - 2,689
Egypt, Africa - 2,143
Australia, Oceania - 2,039
Canada, North America - 1,984
Singapore, Asia - 1,701
Ireland, Europe - 1,361
Switzerland, Europe - 1,339
South Korea, Asia - 1,193
Turkey, Europe - 1,186