Finally, its arrived. Ireland's first museum solely dedicated to telling the story of Irish whiskey is launching, just across from Trinity College, in Dublin.
Established, not by a distillery, but two young men with a passion for whiskey and entertaining tourists, the Irish Whiskey Museum, at the bottom of Grafton Street, has one aim – to reclaim the history of whiskey, an Irish invention, and tell its complex story.
The guided tour of the museum brings you through five rooms, explaining the drink's history, from its first production by monks in the 12th century to the 20 new distilleries in Ireland currently in their planning stages. The museum uses interactive audio visual displays, as well as trained guides, to bring guests through the history of Ireland's favorite spirit. At end of the tour Master Tasters have the guests sample some of the good stuff in a beautiful bar overlooking College Green.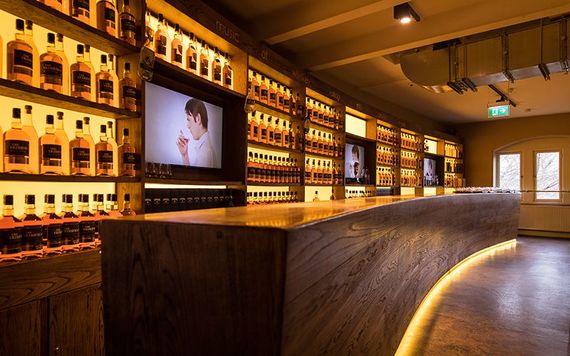 4
It seems an obvious attraction to have in Dublin, but as Keith McDonnell and Michael Murphy, Directors of Extreme Ireland tours and Co-Founders of the museum, realized there was a gaping hole in the market. While there are many distilleries with their own tours – Jameson, Middleton, Bushmills, and soon Teelings, in Dublin –  there was no museum dedicated to educating visitors about the history of the drink, without an allegiance to a certain brand.
After reading an article about Jim Beam selling for $70 million after just 20 years, Murphy said they wondered why, in this thriving international whiskey market, no one was telling the Irish story. They were struck by how many people they met thought whiskey originated in Scotland. Their aim was simple: to tell the story of whiskey, clearly and truthfully, and as Murphy said, to "create an attraction in Ireland that will hopefully be here in 50 years time."
McDonnell said, "We're not here to sell whiskey we're here to tell the story. It goes back to our ancestors and the ancestors of many of your readers. It's all about our story."
The pair spent three years researching and planning this museum. They were relentless in their pursuit of the truth behind the story of whiskey in Ireland. And it's quite a dramatic story to tell.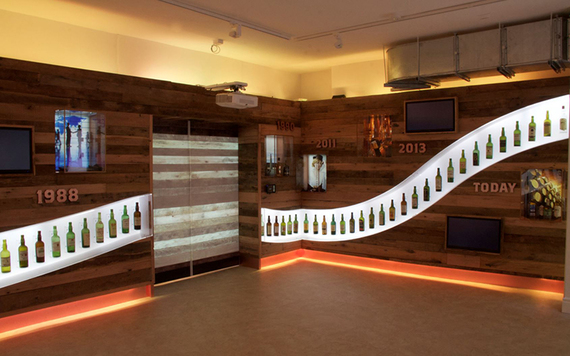 4
Murphy told IrishCentral, "Ireland went from 120 to 200 distilleries in the 1800s to having four by the 1950s or 60s. It was insane."
One of the main decisions that hampered Ireland's ability to mass-produce whiskey was when the Irish distillers turned down the Coffey still, essentially a column still.
"The Irish said no," explained Murphy. "They stuck with their pots and boiling it up. The Dublin tax collector Aeneas Coffey went to Scotland with his still and that was that. It was just much quicker. "
McDonnell added, "Where the Irish could produce one shot they could produce one bottle at the same rate."
Irish independence also meant that the British were no longer exporting Irish produce across the globe and then came the Prohibition in the United States.
"There are so many connections in whiskey's history to the United States," McDonnell said. "For example, John F Kennedy's dad was a bootlegger. A lot of the whiskey he was bringing over was Scottish, but a lot of it was really bad Scotch that they brought to Ireland, they filled with about 5% Irish whiskey and then re-labeled it as Irish whiskey.
"This meant that at the time Irish whiskey got a really bad name for itself in the States, which didn't help. Our reputation dropped really, really quick and the Scottish reputation went up."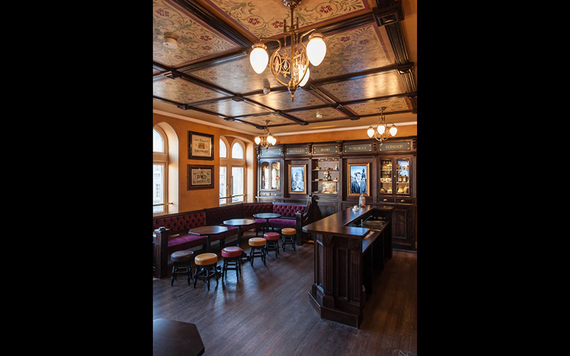 4
Thankfully, when the whiskey industry was officially on its knees in Ireland, in the 1960s, the four distilleries got together and worked toward building a future.
"That's why new whiskeys like Teelings are such a big deal," said Murphy. "It's pretty impressive that we've gone from just four to about 20 distilleries in planning so it's all looking up."
With new specifically whiskey bars opening up in Ireland, whiskey clubs starting and people starting to really discuss Irish whiskey, the industry is set to continue its boom and the museum will surely be a success.
When asked about the future Murphy added, "Next thing now will be a distiller! Sure throw that in to the article if anyone's got any money to invest we'll start them a distillery."
Tours and a tasting start from $17 per person. The museum is also available for private events. For more information visit www.irishwhiskeymuseum.ie.