This month an immersive Irish whiskey distillery experience will open at the iconic St. James's Gate Guinness Power Station in Dublin's Liberties
The newest addition to Ireland's renaissance in Irish whiskey is set to open its doors to the public on June 21. IrishCentral was lucky enough to get a first look the exquisitely designed distillery ready to welcome guests to a 75-minute tour – including tastings, blending, cocktail mixology and of course history of uisce beatha (water of life).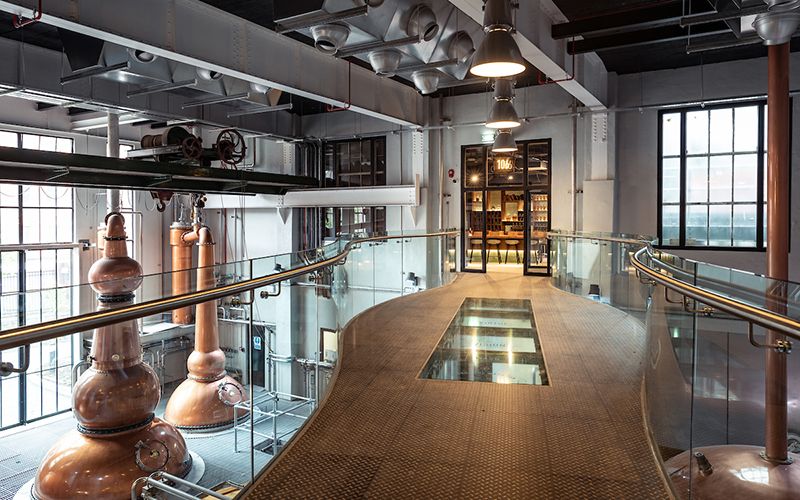 8
Inspired by one of the biggest names in Irish Whiskey in the 19th century, George Roe, the iconic Guinness Power Station has been regenerated into a new visitor experience and urban distillery.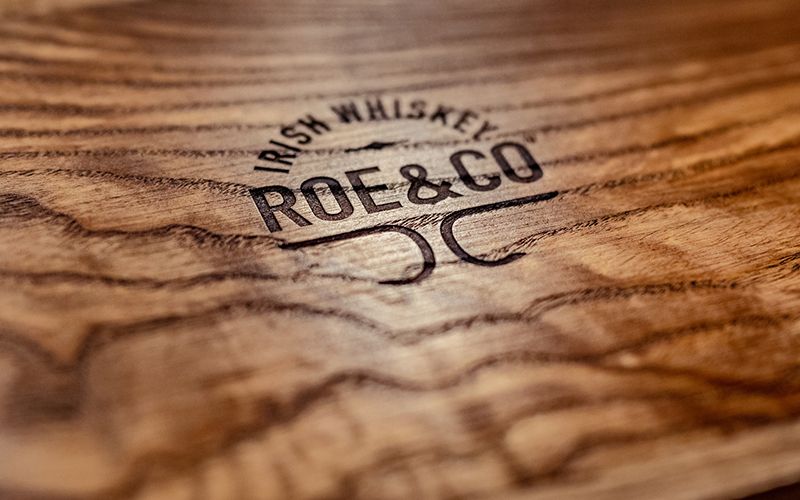 8
Located in the heart of Dublin's whiskey district, visitors will be treated to one of the most immersive experiences in whiskey distilling. The 75-minute tour will allow guests to observe the operational distillery, hear the hum of production, and witness the copper pot stills from an impressive elevated glass walkway.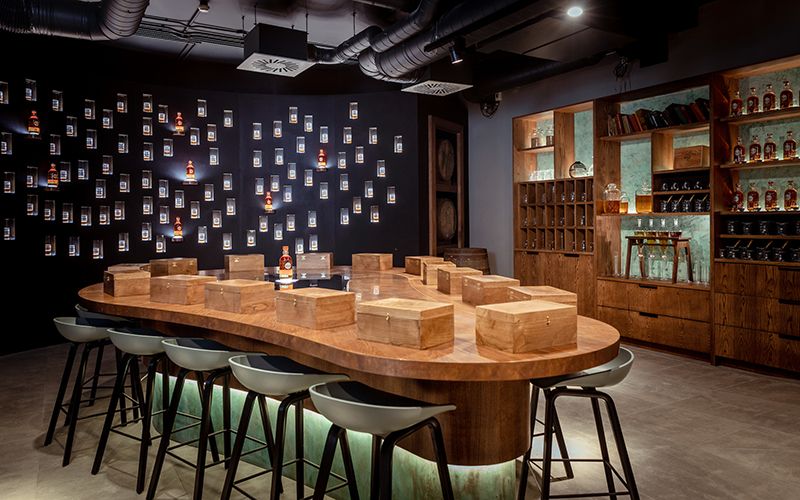 8
Fun and flavor are at the center of every aspect of the Roe & Co visitor experience, which will transport guests on a journey of taste and discovery.
The distillery building has been regenerated with modern urban décor and an industrial feel.  This is reflected throughout all design elements, from staff uniforms to a specially commissioned tiki print featured on barware. The contemporary tiki illustration reflects key elements of the Roe & Co story, from St. Patrick's Tower and the pear tree which has stood in the grounds of the former George Roe Distillery since the 17th century, to the iconic chimneys of Dublin's skyline.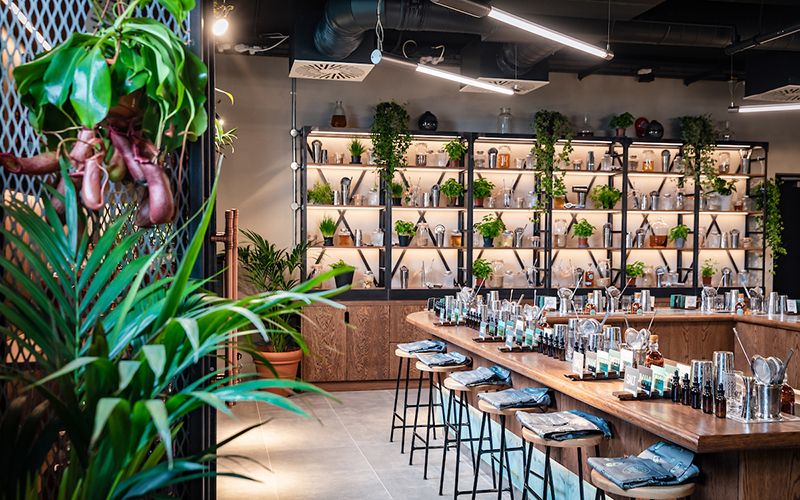 8
A visit to the fully live, working distillery will also involve guests clocking in and clocking out as they commence a 'shift' at the power station with a timecard, a nostalgic nod at the building's past as an operational power station. The experience concludes with guests able to clock off work with one of Roe & Co's World Class cocktails in the showstopping Power House Bar.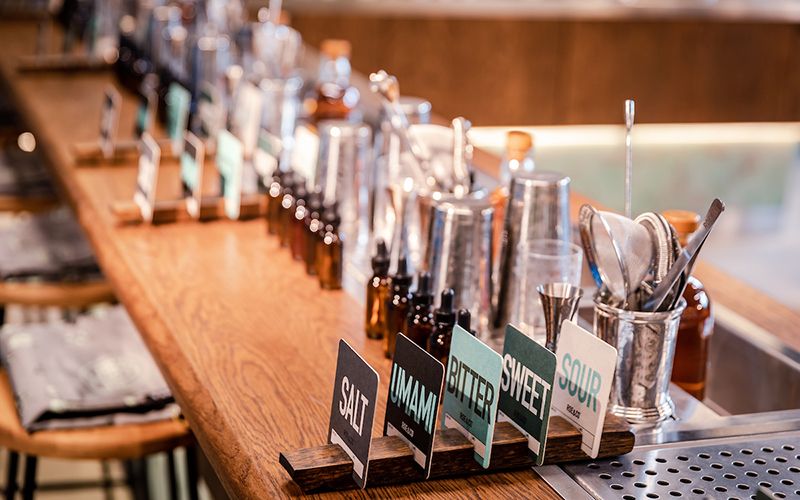 8
Gráinne Wafer, Global Brand Director Roe & Co at Diageo said: "Our master blender, Caroline Martin began the journey of reimagining Irish whiskey, but we didn't stop the reinvention there. Today we are launching a state-of-the-art distillery and experience like no other, led by our extremely talented distiller, Lora Hemy. This boutique experience, which will have a maximum of 16 guests per tour, will ensure visitors can get up close and personal with our remarkable distillery and whiskey, focusing on the five pillars of flavor."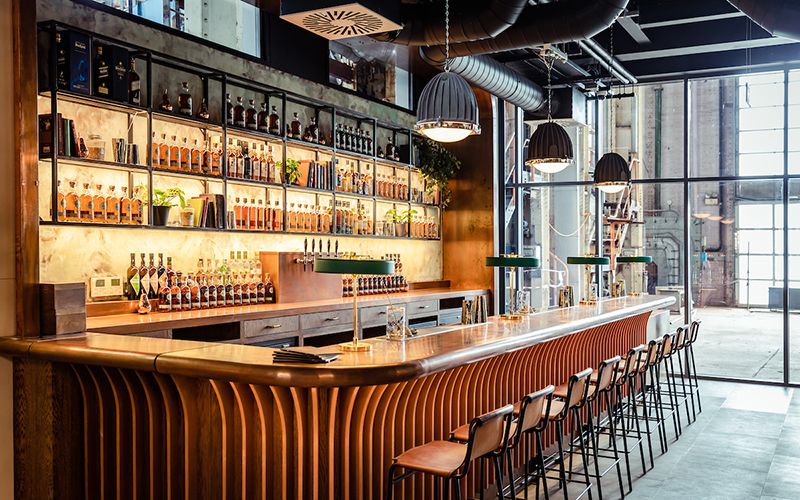 8
At the start of this decade, there were four working Irish whiskey distilleries, now with the opening of the Roe & Co Distillery, there will be 27. The distillery will distill 14,000 liters of whiskey in every run, with an annual maximum capacity of approximately 500,000 liters of alcohol.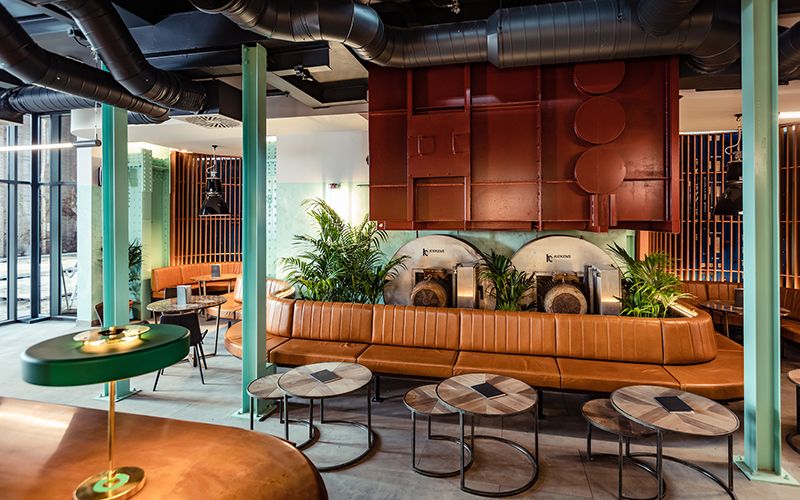 8
The new home for Roe & Co has already garnered global attention, following the Lonely Planet announcement in October, which named the distillery one of the10 best new openings in the world for 2019.
Tours cost €25 per guest and includes whiskey tasting, a flavors workshop and a complimentary cocktail in the Power House Bar. Tours run from 11am-5pm daily, seven days a week. You can book tickets now at RoeAndCoWhiskey.com or follow them on @Roeandcowhiskey #RoeandCo.