Family owned, nestled on 1,000 acres of lush Irish countryside, brimming with history and activities Castle Leslie Estates, in Monaghan, is the perfect place to recharge and experience some of the best Ireland has to offer
Castle Leslie Estate, in County Monaghan, is nestled on 1,000 acres of undulating Irish countryside, dotted with ancient woodland and glittering lakes. It is one of the last great Irish castle-estates still in the hands of its founding family.
The estate is home to some of the most unique and enchanting accommodation on one of Ireland's most breathtaking estates. 
Following significant investment and a major restoration program over the last decade, the beautiful Castle Leslie Estate is full of character and personality and is the ultimate Irish rural escape.
A room of one's own
Unlike most hotels, Castle Leslie Estate boasts a variety of accommodation to suit all tastes and holidaying needs. 
The Castle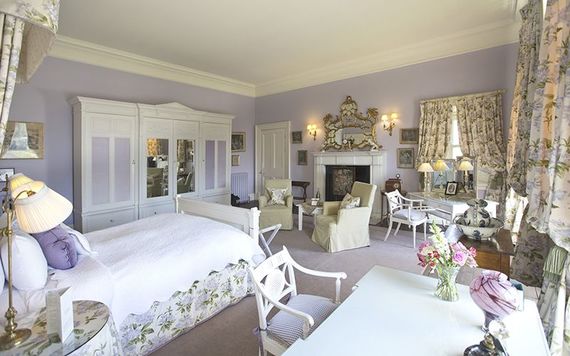 5
The Castle, rich in unspoiled rural splendor and breathtaking artifacts, offers complete respite from the rest of the world. A haven of tranquility, you won't find televisions, radios or minibars within the bedrooms but there is WiFi!  The Castle features 20 unique bedrooms. Whether your idea of heaven is a romantic boudoir designed with relaxation and privacy in mind or flamboyant room decorated with rich deep colors, there's a room to suit your tastes. 
The Lodge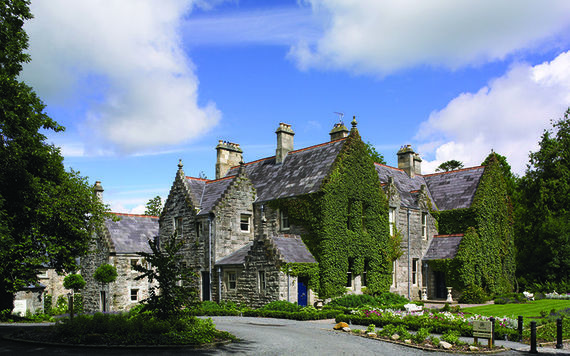 5
The Lodge offers a completely different experience to that of the castle. It is a country house style property, located at the entrance to the Estate.  It is the bridge between the Estate and the village, bringing as it does, locals and guests together in an atmosphere of conviviality and comfort. It is the social hub of the Estate, the ideal spot to relax with family, friends or new acquaintances.  
And in summer 2019, a beautiful new extension will open with the addition of 21 stunning new bedrooms, bringing the total capacity of bedrooms in this property to 50.
Luxurious Home Rental
Experience their luxury home rental packages and self-catering breaks at the two-bedroomed Old Stable Mews and the 4 and 5 bedroomed Village Cottages.  The luxurious home holiday package breaks are based on a bed and breakfast basis for between 2 and 5 night's accommodation and many of these packages include evening meals and home treats such as a welcome family basket, beer & wine, sweets, popcorn, and snacks. Some packages even include spa treatments and equestrian activities!
However, if you want the freedom to cater for yourself, their self-catering breaks are the ideal choice as they offer guests independence with the option to avail of all the Estate has to offer.
A wealth of activities on offer 
5
Whether your idea of a holiday is a romantic retreat, a relaxing break or an action-packed adventure, there is something for everyone at Castle Leslie Estate. 
A host of activities are on offer including pike fishing for the nature enthusiast, a private cinema for movie buffs, exceptional walking trails for those who want to breathe in fresh country air, kayaking, archery and clay pigeon shooting for the more adventurous, hot air balloon rides for those looking for exhilaration, falconry for those who want to experience nature up close, a fabulous spa for rejuvenation and of course the famous world-class equestrian centre!
Dining on the Estate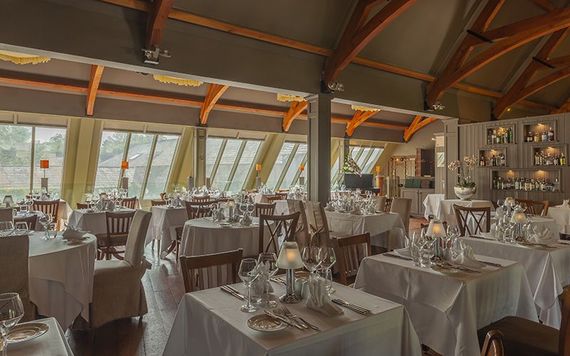 5
When it comes to dining at Castle Leslie Estate, it's all about choice. They cater for those looking for casual dining as well as those seeking a more elegant and romantic experience. Guests can look forward to lazy breakfasts, light lunches or picnic lunches in the woodlands, their exquisite Afternoon Tea at The Castle, Irish country cooking in Conor's bar or gourmet dinners in the 2AA Rosette award winning Snaffles Restaurant. There's little chance of anyone going hungry at Castle Leslie Estate!
No matter where you eat on the Estate, you will enjoy the best of classic Irish cooking. Castle Leslie Estate source regional and artisan foods locally and prepare and present them with imagination and flair. Freshness is their by-word. Their daily-baked bread and scones and homemade preserves are enough to tempt any guest.
After your stay at Castle Leslie Estate, you will emerge well rested, pampered and having taken in some of the most exquisite sights to be witnessed in Ireland. It is just a mere 60 minutes from Belfast, 80 minutes from Dublin and a million miles from anywhere.
Irish rural escape at Castle Leslie Estate

The magnificent Castle Leslie Estate is the perfect place to recharge and experience some of the best Ireland has to offer. Ancient woodland and glittering lakes make this breathtaking estate one of a kind.

Publiée par IrishCentral.com sur Lundi 15 juillet 2019
For more information visit www.castleleslie.com.
* Originally published on July 15, 2019.