A video filmed by an Irish bride on her honeymoon along the Wild Atlantic Way beautifully showcases the music, culture and diverse landscapes of Ireland.
Edwina Guckian, a sean nós dance teacher from Leitrim, filmed and edited the video of the 14-day road trip taken with her husband Michael across Ireland's western route. Traveling in a vintage Volkswagen Camper, the couple started the trip in Donegal, following the coastline to the counties of Leitrim, Sligo, Mayo, and Clare. They then took a ferry across to Kerry and down to the bottom of Cork.
"Being a dancer, I leave the country a lot with projects and shows, so when it came to deciding where we wanted to go for our honeymoon that was easy! Why go anywhere else when you've got this on your doorstep?" Guckian told Lonely Planet.
Read More: Magical footage of Wild Atlantic Way 1,250 mile cycle
The video, which is set to the song "Homebird" by Cry Monster Cry, showcases Ireland's natural landscape and wildlife as well as the country's culture and people.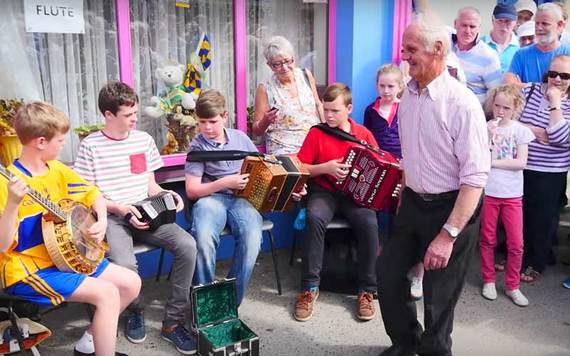 3
"I love the outdoors and I love Ireland. The landscape, the weather, the wildness, the hidden treasures, the yet to be discovered, the history, the welcome, the language, the people, the characters, the culture. All of this means home to me. I wanted to capture Ireland in its raw, most natural state. I wanted to capture Ireland through my eyes," said Guckian.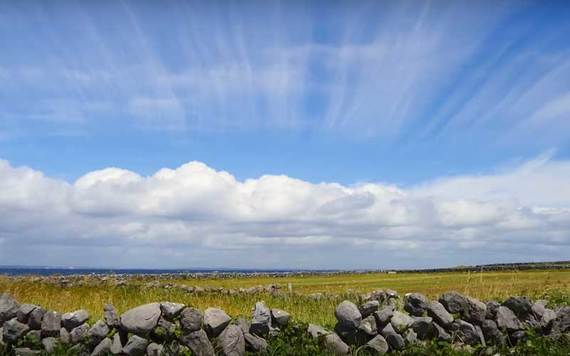 3
She created the film as a way to share the trip with her family and friends, but the video quickly went viral after she posted it on her Facebook page.
Read More: What are the best places to visit in Ireland?
"I didn't think it would get so much attention. I'm delighted to see the positivity it brought to so many people and renewed a love for Ireland within many Irish themselves. It had hundreds of comments from couples and young groups of friends speaking about how they were doing this next summer and even more from people from abroad," she said.
This isn't the first video of Edwina's that has gotten attention. She made an Irish dancing video with her students at the top of historic Sheemore Hill in Drumsna, Co. Leitrim,  and in another video, captured stunning footage of starlings in a murmuration, near Carrick-on-Shannon.