With the dust settled on the World Series, we look back at the early Irish influence in the game
From the birth of the great American pastime, the Irish have been part of the sports great history. Learn all about these great Irish baseball players of history and present day at the EPIC The Irish Emigration Museum in Dublin, an interactive experience that tells the fascinating stories of over 300 Irish people, past and present, and relives some of the greatest achievements. 
But for now, let's play ball...with the Irish!
Andy Leonard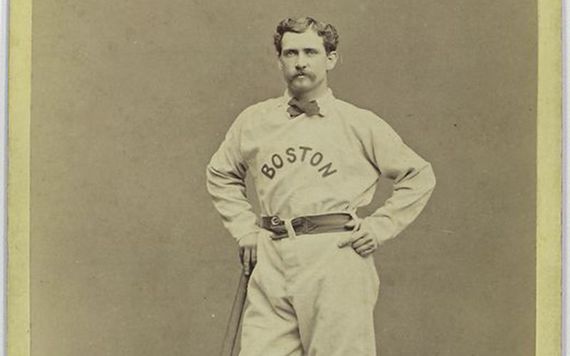 5
During the 1850s, baseball's popularity exploded, with it being dubbed "America's national game" by journalists. The game became professional in 1869, and Irishman Andy Leonard was one of those who played with the first openly all-professional baseball club, the Cincinnati Red Stockings. That year, the team had a 65–0 record, the only perfect season in professional baseball history.
Born in Finea, County Cavan in 1846 during the Great Famine, Leonard overcame his tough start in life to become the first Irish-born professional baseball player – with a salary of $800. Leonard also played for the Boston Red Stockings and Washington Olympics.
King Kelly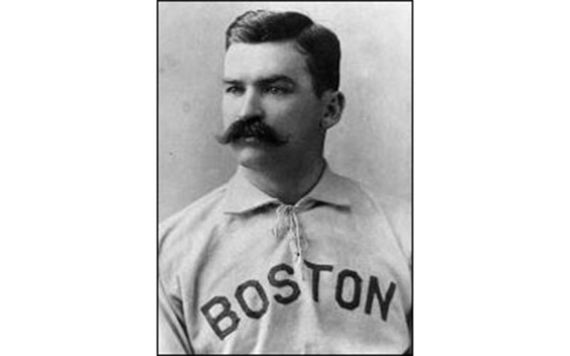 5
Another Cincinnati Red Stockings veteran, Michael "King" Kelly, was born to Irish immigrants in New York. Kelly had a massive impact on baseball, from 1880 leading the Chicago White Stockings to five pennants in seven years. He invented new ways to slide into bases, raising huge clouds of dust while the crowd cheered "Slide, Kelly, slide!" (this later became the title of America's first hit pop record in 1892). Kelly is also credited with inventing finger signals to communicate which pitches should be thrown.
When he was sold to Boston in 1887, it was for the sum of $10,000 – a record for the time. Kelly became so popular that his Irish fans bought him a house and a horse-drawn carriage to bring him to his games. But he didn't stop there – he also had an acting career, and wrote what is perhaps the world's first sporting autobiography – Play Ball: Stories of the Ball Field.
Patsy Donovan
Along with influential players, the Irish also made their mark on baseball management and officiation. Patsy Donovan emigrated from Cork to Massachusetts as a young boy, and made his first steps into the world of baseball with the Lawrence Club. He swiftly climbed through the ranks, moving into baseball management, and became the manager of the famous Boston Red Sox in 1909.
Connie Mack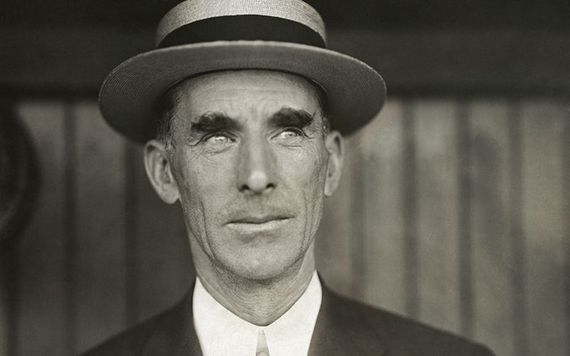 5
Connie Mack – full name Cornelius Alexander McGillicuddy – became a professional baseball player, manager, and team owner. He went on to become the longest-serving manager in MLB history with the Philadelphia Athletics for 50 years, with incredible records for 3,731 wins, 3,948 losses, and 7,755 games managed. His victory total was almost 1,000 more than any other manager. In 1937, he was elected to the Baseball Hall of Fame.
There were other figures including Roger Connor (the home run king before Babe Ruth), Tommy Bond, the O'Neill brothers from Connemara, Eddie Collins and Big Ed Walsh. Though those of Irish descent make up a small percentage of players today, this legacy lives on.
Baseball in Ireland today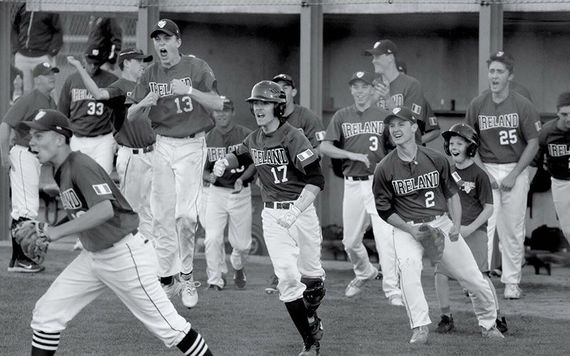 5
Though still a minority sport in Ireland, the amateur game is fueled by the passion of its players and supporters. In Dublin, two baseball fields were funded by Peter O'Malley, former owner of the Los Angeles Dodgers, and opened in 1998. Nowadays there are also teams in Belfast, Greystones and elsewhere.
In Ashbourne, County Meath, Baseball Ireland this year hosted teams from the Netherlands, Spain, and Belgium, while the U18 Ireland team qualified for the 2018 European Baseball Championship. Andy Leonard would no doubt be happy to hear of the Cavan Comets baseball team. Foley's Pub in New York even has an Irish American Baseball Hall of Fame created by Shaun Clancy, an amateur baseball historian, and another Cavan man.
You can learn about Irish-American baseball at EPIC The Irish Emigration Museum in Dublin, an interactive experience that tells the fascinating stories of over 300 Irish people, past and present, and relives some of the greatest achievements and accomplishments in the world of sport, music, art, culture, politics, design and science.
Voted one of TripAdvisor's Top 5 Irish Museums, EPIC connects the 70 million people around the world today who claim Irish heritage and ancestry.