A Waterford historian has claimed that a rare 13th-century statue of the famous Anglo-Norman nobleman Strongbow is buried near a cathedral in Waterford City. 
Dermot Power told local radio station WLRFM that he has found a reference to the statue in a newspaper dating back to 1792. The newspaper reportedly states that the statue stood outside Reginald's Tower, Waterford's landmark monument. 
Power later sent a description of the statue to the Royal Armoury in Leeds, who confirmed that the article depicted a 13th-century knight. 
"It took them nearly four months to decipher what it was because there is nothing like it in England. The 13th century was before they wore armor, it was essentially chainmail and leather," Power told WLRFM.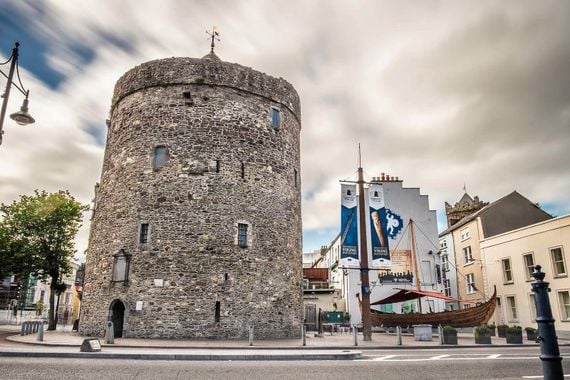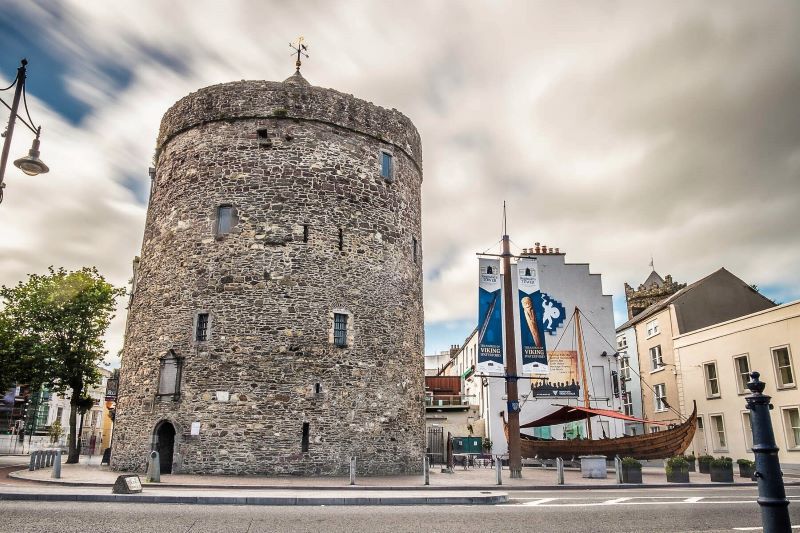 3
Power added that he believes the statue is buried underground near Christ Church Cathedral in Waterford City, an area that now houses Elizabethan homes dating back to the 16th century. 
Power said he believes the statue could be buried about one meter underground, adding that ground-penetrating radar could help reveal if the statue still exists. 
He said the Royal Armoury has informed him that the statue would be the oldest statue in existence in Ireland and the United Kingdom if it is found.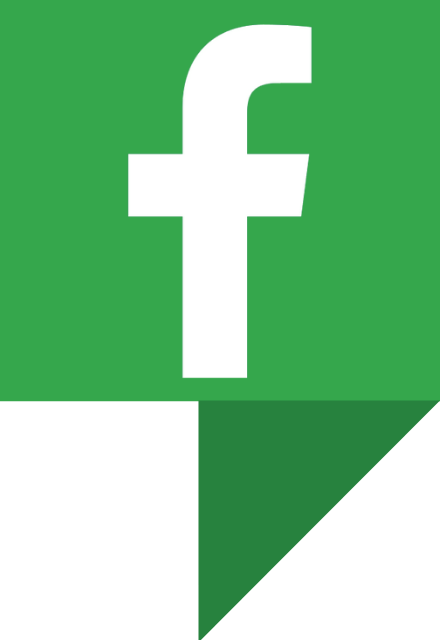 IrishCentral History
Love Irish history? Share your favorite stories with other history buffs in the IrishCentral History Facebook group.
Richard de Clare, commonly known by his nickname "Strongbow," is one of the most famous figures in Irish history and is notable for his role in leading the Anglo-Norman invasion of Ireland during the 12th century. 
Strongbow conspired with the deposed King of Leinster Diarmait Mac Murchada to retake the province from the High King of Ireland Ruaidrí Ua Conchobair in 1170. As part of the deal, Strongbow married Mac Murchada's eldest daughter Aoife, assuming control of the succession of Leinster following Mac Murchada's death. 
He died from an infection in 1176 and is buried in Christ Church Cathedral in Dublin.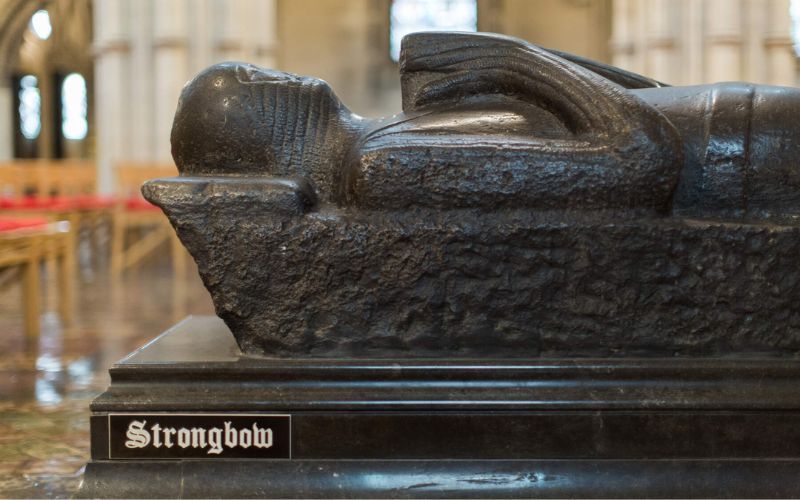 3