A John F. Kennedy Presidential summary outlining his accomplishments and the timeline of the 35th President.
The John F. Kennedy presidency was a helter-skelter ride from the Kennedy campaign to the Cuban Missile Crisis right up until Jack Kennedy's tragic assassination. Jackie Kennedy and her husband's time in the White House are a subject of much curiosity to many but no need to read a John F. Kennedy biography! We have all the facts and numbers you need about the United States' 35th President.
These are the key facts to remember about John F. Kennedy and his Presidency:
Who was John F. Kennedy and what was his family's history in America?
7
He was the great grandson of Famine refugees: like so many other Irish people, JFK's ancestors arrived in Boston poor and penniless but, thanks to luck and hard work, they were fabulously wealthy within a few generations.
The Kennedys' humble origins remain important to the family and at the height of last year's refugee crisis his grandson Jack Schlossberg wrote, "If the Kennedys had been barred from entering America after fleeing Ireland during the famine, my grandfather never would have been president."
What was JFK's role in World War II?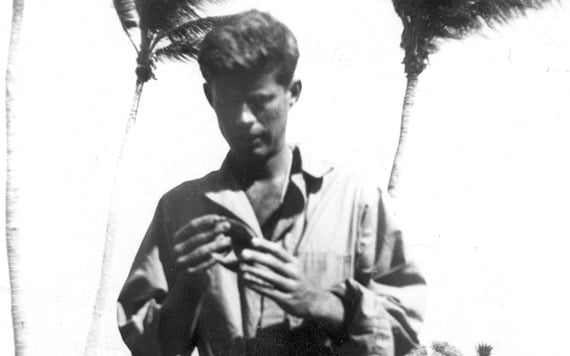 7
He served his country with bravery during World War II: at first, it looked like JFK might have to sit out the war behind a desk on account of his bad back but his influential father saw to it that he was given a more heroic job than that.
He was given command of a patrol torpedo (PT) boat in the Pacific and a routine patrol turned to tragedy after a Japanese attack left two of the crew dead.
The crew fought on and struggled towards an island and safety three miles away from where they were rescued. For his bravery under fire, Kennedy was awarded the Navy and Marine Corps Medal.
John F. Kennedy and Jackie Kennedy Onassis
7
He fell in love with Jackie Kennedy: the only reason there was a Camelot was because the two met, courted and fell in love. As a young Congressman Kennedy and his future bride moved in the same exclusive social circles and they shared a similar devout Catholicism, interest in writing and travel. After his election to the US Senate in 1952, Kennedy proposed but Jackie needed some time to think. She was sent to London to cover the Coronation of Queen Elizabeth II for her work. When she returned she had made up her mind and accepted his proposal.
Read more: Unseen photos of JFK and Jackie Kennedy "wedding of the century"
How did the advent of TV influence JFK's Presidency?
7
Kennedy won the first TV debate: the 1960 Presidential election introduced a historic game changer into the mix. From now on candidates would be able to debate their policies before an entire nation and telegenic, handsome JFK dazzled viewers watching at home. Vice President Nixon, by contrast, looked nervous and uncomfortable. The verdict was remarkable mainly because most of those who had listened at home on the radio thought Nixon had won the debate. On the radio, the VP seemed assured and in control of his answers, but folks watching at home just saw a sweaty man arguing for a job.
John F. Kennedy and the Cuban Missile Crisis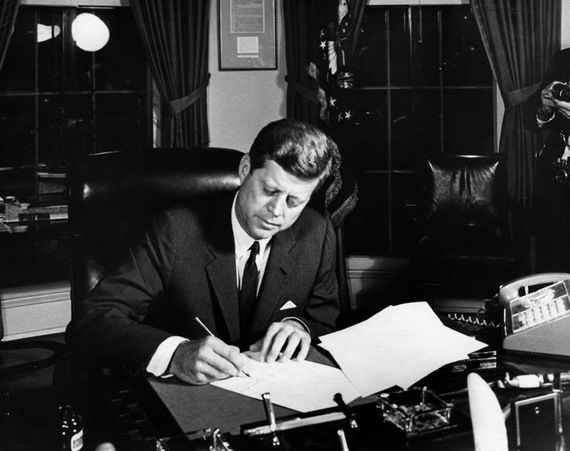 7
After America's failed invasion of Cuba, the Soviet Union moved to place a number of ballistic missiles on the island just 90 miles away from the Florida coast. The move caused panic in Washington and the wider world and led to a period of intense negotiations between the two countries. Many despaired that nuclear warheads would inevitably shower down upon the citizens of the United States but eventually the USSR agreed to move the weapons away. In exchange, America declared the US would never again invade Cuba.
Could JFK have survived his assassination?
7
Irishman William Greer was JFK's driver on the day he was shot. He was trained by the Secret Service to speed up his car in the event that any kind of disturbance. However, after the first shot was fired instead of putting his foot to the pedal he slowed down. Was this a fatal error? We will never know for sure.