Did you know these Canadian celebrities had Irish roots?
Here's a list of well-known Canadians with Irish ancestry.
Ryan Reynolds
Reynolds was born in Vancouver, British Columbia, the youngest of four brothers, and was raised Catholic. The Deadpool star has been quite vocal about his Irish roots.
He once said in an interview that "with brothers named Terry and Patrick, I'm pretty damn Irish."
And back in 2011, he mentioned a visit to Ireland with his brother. "Yes. I've been to Dublin and Galway. My brother and I just toured around there for a while. We have relatives there, whom we completely avoided," he said, joking about the last part.
In 2017, Reynolds stayed in Dublin with his two daughters while wife Blake Lively filmed the movie The Rhythm Section in County Wicklow.
Read More: The surprising American stars with Irish roots
Alanis Morissette
6
Seven-time Grammy award winner Alanis Morissette, who was once engaged to fellow Irish-Canadian Ryan Reynolds, was born in Ottawa, Ontario.
The singer-songwriter has Irish roots on her father's side and was raised Catholic.
Earlier this year, she was spotted with her family in Dublin after playing two-sold out performances in Ireland.

Jim Carrey
6
The comedian and actor Jim Carrey was born in New Market, Ontario. He is French-Canadian on his father's side but get his Irish ancestry from his mother. He once mentioned on Twitter he had an Irish granny
Carrey dated Irish makeup artist Cathriona White, from Tipperary. After their break-up,  White was found dead in an apparent suicide, and Carrey was sued by her family, who blamed the actor for her death. Carrey was cleared of all charges and the lawsuit was thrown out.
Rachel McAdams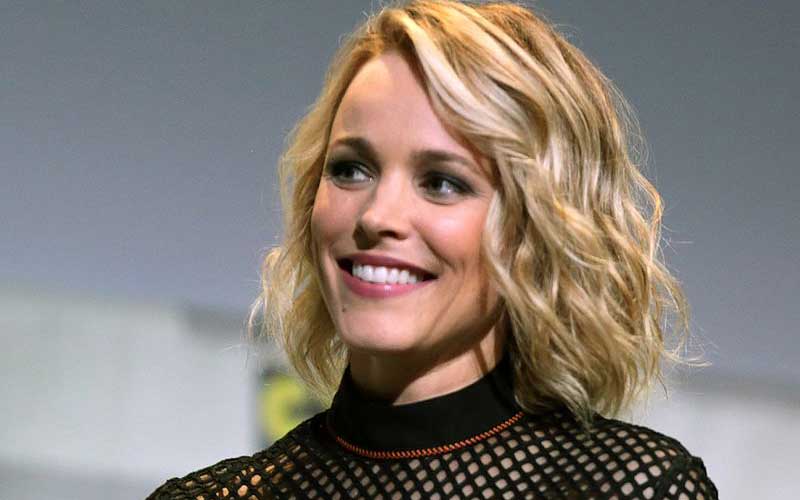 6
Actress Rachel McAdams, hails from London, Ontario. The Notebook and Mean Girls star's ancestry is combination of Irish, Scottish, Welsh and English.
Back in 2016, she revealed in an interview that she loved Irish men. "I've never met an Irish man I didn't like."
McAdams and boyfriend, screenwriter Jamie Linden, welcomed a son earlier this year.

Michael Cera
6
Juno and Arrested Development actor Michael Cera, from Brampton, Ontario, gets his Irish roots from his mother, who is also of Dutch, Scottish, and English ancestry. Cera's father is Sicilian.
Cera reportedly married his longtime girlfriend Nadine earlier this year.
Michael J Fox
6
Back to the Future and Family Ties star Michael J Fox was born in Edmonton, Alberta. The actor has Irish, English and Scottish roots and regularly refers to his Irish heritage.
Fox was diagnosed with Parkinson's disease at the age of 29. He has been a strong advocate of Parkinson's disease research and founded The Michael J. Fox Foundation to advance research.
Read More: Top famous "Irish" celebrities who are not Irish at all
H/T craicto.com