Starting your research on Irish genealogy can be a daunting task. Where do I start? Where are the best places to look? What kind of information can lead me on the path to my ancestors?
The list of possible places where you could find information on your family is long but luckily, the Library of Congress (the research library that officially serves the United States Congress) has put together this small but useful referencing guide to help you get out of the blocks and begin researching Irish genealogy and local Irish history.
Although the library admit that it is far from a comprehensive list, and as you get further into your research you may need to look to more specific resources, the guide acts as a great starter aid to get you over that intimidating first hurdle: working up the courage to start.
Not only can the aid be used within the Library of Congress but any other large library is likely to hold the same content as listed below.
Here are some of the Library's suggestions:
Handbooks
Although some of them are now quite dated, there have been a number of handbooks published that aim to guide you through the genealogy research process. The LOC recommends "Pocket Guide to Irish Genealogy" (1991) by Brian Mitchell or "Irish family history" (1990) by Marilyn Yurdan among others.
Pedigrees and family histories
These resources focus on certain Irish lines and on certain families which means that unless your family was extremely well-off or a part of the gentry, you are unlikely to find information on your particular family here.
Some recommendations:
"The Irish and Anglo-Irish landed gentry when Cromwell came to Ireland" (1884) by John O'Hare.
"The Palatine Families of Ireland" by Henry Z. Jones.
Bibliographies
If you're looking to cast out your net very far at the start, these resources will be useful. Many of them list further resources for research purposes.
Some recommendations:
"Bibliography of Irish family history" (1982) by Edward MacLysaght
"A guide to Irish bibliographical material: a bibliography of Irish bibliographies and sources of information" (1980) by Alan R. Eager.
Local history
The Library of Congress contains many histories of Irish localities that may contain name and family information. One given example is the collection of letters written by John O'Donovan as he completed the first Ordnance Survey of Ireland between 1834 and 1841. The letters contain information on the people O'Donovan met with as he mapped the country and information on the names he came across during this research.
Biographical information
Here you'll find not only published works on the more famous and influential Irish families but collections of the names of judges, architects and those who moved to different countries during certain periods.
Some recommendations:
"Irish families in Australia and New Zealand, 1788-1978" by Hubert William Coffey and Marjorie Jean Morgan
"A biographical dictionary of architects in Ireland, 1600-1720" by Rolf Loeber
Land, Property and other records
Looking through land records is a great way to find out more information on where your family lived and at what time. Listed in many of these records is the amount of land the family owned and in what specific area. It may also use alternate spellings of both place and family names so they can be difficult resources to work your way through accurately but worth the time and effort.
Some recommendations:
"A census of Ireland, circa 1659; with supplementary material from the poll money ordinances (1660-1661). Irish Manuscripts Commission.
"The Tithe applotment books".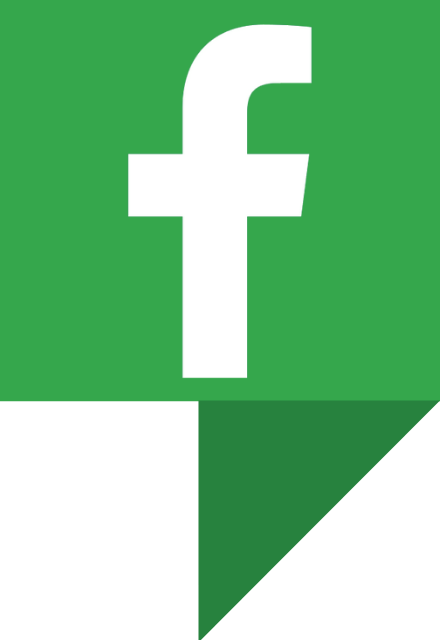 IrishCentral History
Love Irish history? Share your favorite stories with other history buffs in the IrishCentral History Facebook group.
Maps, atlases and gazetteers
Looking through older maps may be useful if you are having difficulty establishing the home place of your family. Place names have changed over time, have changed spelling, or may have been anglicized but if you can trace the place name through time it will tell you the correct spelling to look for when you are looking for your family in certain older documents.
Some recommendations:
"A new genealogical atlas of Ireland" from Brian Mitchell
"Philip's 19th century county atlas of Ireland" with original consulting index and edited with a new introduction by John D. Blackwell & Laurie C.C. Stanley Blackwell.
Names: Geographical
As with maps, these resources will help you to weave through the maze that is Irish topography.
Some recommendations:
"Ainm: bulletin of the Ulster Place-Name Society. -- Vol. 1" (1986).
"A dictionary of Irish place-names" (1986) by Adrian Room.
Names: Personal
By finding out more about your own family name and its origins and various spellings you can hope to open up new doors in your research and other routes for you to take until you find the right path.
Some recommendations:
"Irish surnames and their possible locations for family history research" (1984) by James McClelland
"Special report on surnames in Ireland. Together with Varieties and synonyms of surnames and Christian names in Ireland" by Robert E. Matheson.
Periodicals
There have been many journals dedicated to investigating links to Ireland and tracing Irish heritage, some of which are still being published.
Some recommendations:
"Journal of the Irish Family History Society."
"Irish Family Links" from the Irish Genealogical Association.
Religions
Parish registers are a goldmine for the genealogical researcher. You can look through records of different religions and churches as well as registers for graveyards.
Some recommendations:
"Guide to Irish Quaker records, 1654-1860" (1967) by Olive C. Goodbody
"A guide to Irish parish registers" (1988) by Brian Mitchell.
Wills
If one member of your family left a will in the past, it may outline other members of the family and their relation to them.
Some recommendations:
"Registry of Deeds (Ireland). Abstracts of wills," edited by P. Beryl Eustace
"Irish genealogical guides: a guide to copies & abstracts of Irish wills" by Wallace Clare.
Emigration
Pinpoint the exact time your family left Ireland with these useful resources on Irish emigration.
Some recommendations:
"Irish passenger lists, 1847-1871: lists of passengers sailing from Londonderry to America on ships of the J. & J. Cooke Line and the McCorkell Line," compiled under the direction of Brian Mitchell.
"The Famine Immigrants: lists of Irish immigrants arriving at the port of New York, 1846-1851." Ira A. Glazier, editor; Michael Tepper, associate editor.
Irish in America
So you know what date your family left Ireland and you know where in the US they are all currently living, but what happened in the interim? Trace the journey of your Irish family in America to the present day with this list of resources on Irish Americans.
Some recommendations:
"The Irish in America: immigration, land, probate, administration, birth, marriage, and burial records of the Irish in America in and about the eighteenth century," edited by Michael J. O'Brien
"Irish Settlers on the American Frontier" by Michael C. O'Laughlin.
If you wish to delve further into the Library of Congress' resources, you can view the full list here.
* Originally published in 2016, updated in April 2023.