Of the 300 million people in the United States 10.5 percent (that's 33.3 million people) claim Irish ancestry. Well, it's little wonder that so many world-renowned Americans such as John F. Kennedy, Henry Ford, Tom Cruise and Conan O'Brien, have Irish roots, but we bet some of these Irish Americans on our list will surprise you.
Here are seven surprising American stars with strong Irish roots:
1. Robert de Niro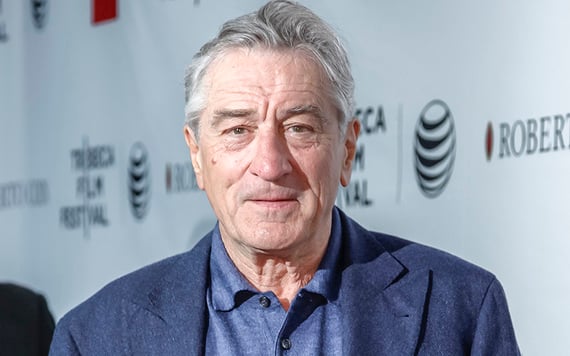 10
The quintessential Italian American…or so we thought. De Niro always seems the natural pick for any Mafia role. In fact,  three of De Niro's grandparents were Irish. In 1962 De Niro hitched around Ireland, visiting his ancestral home.
Of his trip he said "I hitchhiked from Dublin to Galway and took the ferry to the Aran Islands, then I went down through the south. People gave me blankets for sleeping outside and I had breakfast with them in the morning. They were very friendly."
2. Kurt Cobain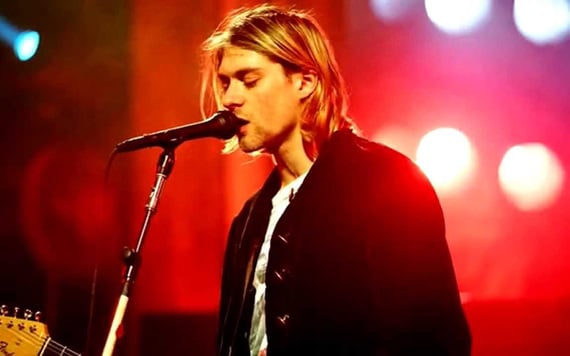 10
The front man of Nirvana died in 1994 but certainly left his mark on a generation of music lovers.
During an interview in 1993 he spoke about his Irish ancestry. He said, "I never really knew about my ancestors until this year, when I learned that the name Cobain was Irish.
"My parents had never bothered to find that stuff out. I found out by looking through phone books throughout America for names that were similar to mine. I couldn't find any Cobains at all, so I started calling Coburns. I found this one lady in San Francisco who had been researching our family history for years.
"Actually [the name] was Cobain, but the Coburns screwed it up when they came over. They came from County Cork, which is a really weird coincidence, because when we toured Ireland, we played in Cork and the entire day I walked around in a daze. I'd never felt more spiritual in my life. It was the weirdest feeling and I have a friend who was with me who could testify to this. I was almost in tears the whole day. Since that tour, which was about two years ago, I've had a sense that I was from Ireland."
3. Jimi Hendrix
10
Nothing short of the greatest guitar player who ever lived, Jimi Hendrix had a mixed genealogy, which included African American, Irish, and Cherokee ancestors. This is not uncommon.
His paternal great-great-grandmother Zenora was a full-blooded Cherokee from Georgia who married an Irishman named Moore. They had a son Robert, who married a black girl named Fanny. Jimi was born to Lucille and Al Hendrix. Lucille was described in a biography as a pale-skinned black woman and Al was of Irish, Cherokee and African American descent.
4. Mark and Donnie Wahlberg
10
The first of our famous family sibling combos on the list the, Wahlbergs have strong roots in County Donegal. Although many may know that the film and TV stars grew up in Boston, in an area known as Irish Catholic, not many know that the Wahlberg family has its roots in Inishowen and their family tree is littered with names like Donnelly, Bradley and Doherty.
Their great-grandmother was Sarah Doherty from the townland of Cleenagh, near Buncrana. She immigrated to Boston in 1895 where she married a local man of Irish descent, Dennis Bradley (another common name from Donegal).  Their daughter, Mary, later married a son of Swedish immigrants, hence the distinctly non-Irish surname Wahlberg.
10
In case you're failing to place the Wahlberg boys, which may also mean you've been living under a rock, here's a rundown of their careers. Donnie's career started out with the boy band New Kids on the Block. He went on to star in TV shows such as "Band of Brothers" and is currently one of the stars of "Blue Bloods." Mark Walhberg started his career as a Calvin Klein model and went on to an action and comedy packed movie career from "The Other Guys" to "Contraband" and the terrifying "Fear." He's also branched out into production.
5. Jim Morrison
10
Jim Morrison, the front man of The Doors, was immensely proud of his Irish ancestry and spoke fondly about it. The singer-songwriter was said to have been inspired by Celtic mythology in his poetry and songs.
According to Celtic Family Magazine (the 2016 spring issue) the Morrison clan was originally from the Isle of Lewis, in Scotland, while his Irish side, the Clelland clan whom married into the Morrison line, were from County Down, Ireland.
His Doors band mate Ray Manzarek once said, "It was Jimbo – the alter-ego of Jim Morrison, that dark, Irish drunk – who took himself to Paris. And Jimbo killed my friend Jim."
6. Kate and Rooney Mara
10
Another duo of family Irish American siblings Kate and Rooney Mara are certainly proud of their roots. And again, in case you've been living under a rock, Kate has stared in the Netflix hit "House of Cards" and in movies such as "Shooter" and "The Martian." Rooney shot to fame thanks to her role in "The Girl with the Dragon Tattoo." She also starred in "The Social Network" and "Carol."
10
The Maras' father has Irish, German, and French Canadian ancestry, and their mother is of Irish and Italian descent. They are the great-granddaughters of both New York Giants founder Tim Mara and Pittsburgh Steelers founder Art Rooney, Sr. Their granduncle, Dan Rooney, was at various times the chairman of the Steelers, the United States Ambassador to Ireland and the co-founder of the charitable organization The Ireland Funds.
7. Alicia Keys
10
The Hell's Kitchen-born songstress with an "Empire State of Mind" is of mixed heritage including African-American (her father), Italian/Sicilian (her maternal grandfather), and English, Irish, Scottish (her maternal grandmother).
Keys grew up in Manhattan and said that she felt "not Black enough" and "not White enough," but she said she became comfortable with her biracial heritage as she said it allows her to relate to different cultures. She said, "A lot of people believe I'm part Jamaican, though I'm not. I'm definitely black and Italian and a little Irish or Scottish."