From an Irish adoptee to the US who found his birth family, to those who just feel like they're finally at home, a tour of Ireland can yield many unexpected experiences.
The desire to connect with one's roots has surged in recent years with the rise of home DNA kits. And for the 37 million North Americans with Irish ancestry, a guided group vacation with CIE Tours International is the perfect way to connect with their Emerald Isle heritage.
Over the course of almost nine decades, CIE Tours' has not only created its own legacy in Ireland but has connected its travelers with their personal Irish family legacy, making it the tour company to trust for travelers who want to experience firsthand the people and places that are part of their family lore
Below are some of the remarkable stories of travelers on CIE Tours who unexpectedly found their Irish families, including one adoptee who reconnected with the family and story of his birth mother.
Many travelers have turned to CIE Tours to explore their ancestry, joining tours like Irish Heritage & Dromoland Castle, Ireland's Wild Atlantic Way, Elegant Ireland, Taste of Ireland, Northern Welcome, and beyond.
Here are a few of their stories, as told by the CIE Tours drivers and guides who leveraged their local knowledge and Irish ingenuity to help make them happen:
Letters in a drawer - "I know where the house is. I also am the caretaker. And I have a key."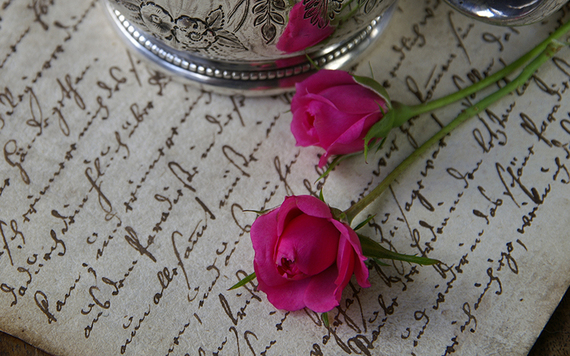 5
One traveler brought her entire family with her in the hopes of finding her grandmother's former home. CIE Tours' Philip Smith tells the story: 
She used to come with her mum when she was young. 




She said:  "Look, Phil, this is a long shot. We'll go to Askeaton, look around the graveyard and see what we can find there."




When I start doing something like that I'll dig deeper. I'll ask a postman or an old person who lives in the area. But this time I went to a visitor center, and there was an old man going in and I asked him if he'd heard of the name.




He said, "I know where the house is. I also am the caretaker. And I have a key."




Well, when I went back and said this on the bus, there was a crying match, because [the family] never expected anything like this. But the bit that sticks out in my mind, when the lady went back to see where her grandmother came from, she looked around and found in a drawer two letters and two photos she sent her grandmother as a girl.




That really stuck out in my mind. That she could come back with her own family and they could see how she wrote the letters and sent them to her grandmother.
Wellington boots and a cup of tea - "The first person she met knew the family where she came from."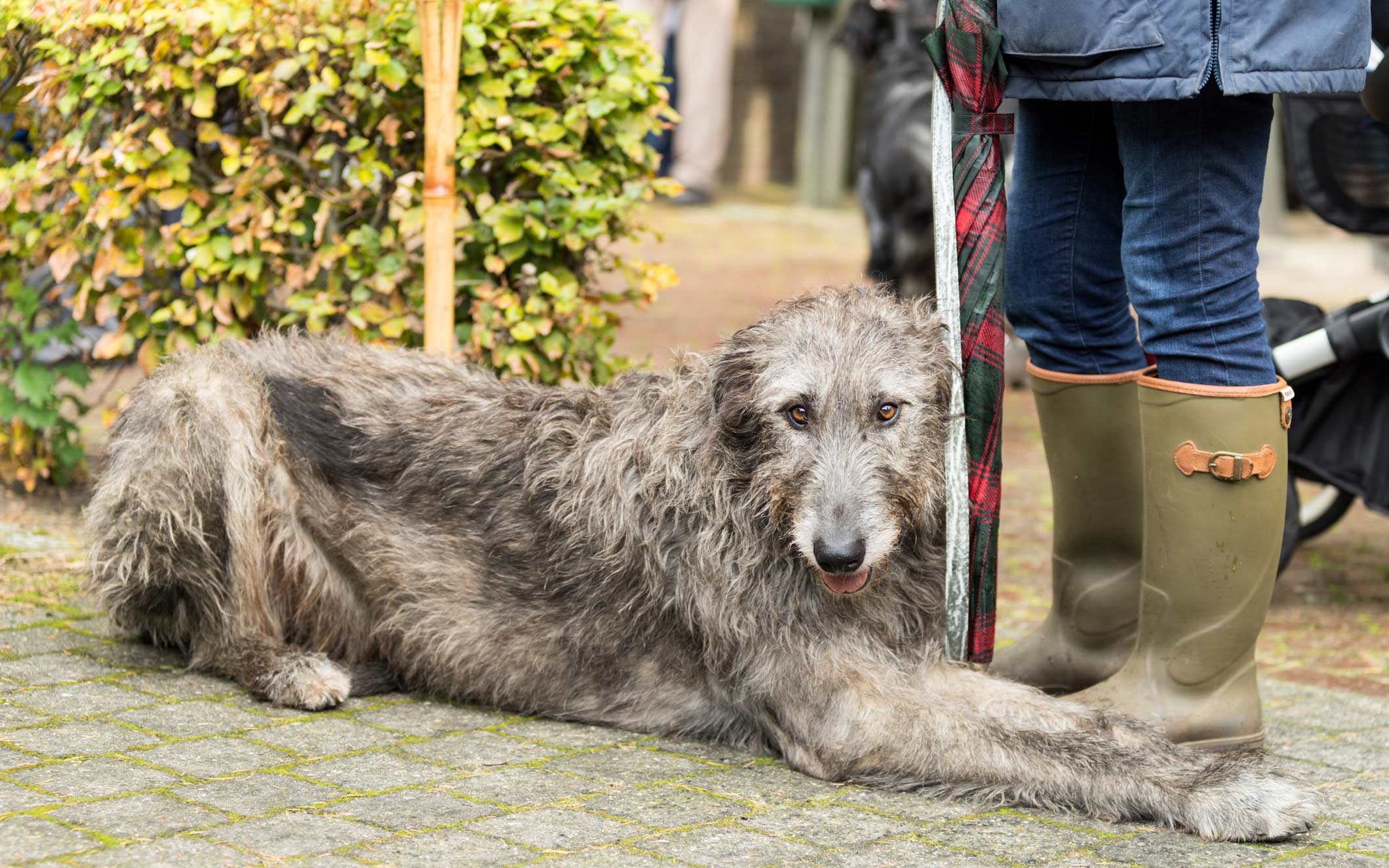 5
A woman on Brian Rice's coach also sought her grandmother's home but knew only that it was "in the north of Ireland somewhere."
When the group had some free time, Rice arranged a taxi for her:
She went north of the border from Donegal and the first person she met knew the family where she came from. She arrived at the person's house, who welcomed her straight away, gave her a cup of tea, a pair of Wellington boots, and walked her across a muddy field and showed her the remains of where her grandmother came from, who left in the 1840s.




She was able to take a stone from the house, come back, have another cup of tea, and the taxi waited for her.




They made it back for dinner that evening in Donegal. She recounted that story on the microphone the next day heading for Belfast and everybody was blown away by it.
The shop at Number 64 - "And from no family, no blood relations, he has a whole family in Kilrush down in County Clare."
5
CIE Tours guide Mariann Kelly will never forget one guest who had been adopted in the United States and had come to Ireland with his wife in hopes of learning something—anything—about his roots.
He didn't know anything about his birth family, other than they came from the west of Ireland. He knew their name and he had a photograph—a very old photograph—probably taken in the 1930s.




The photo showed a man standing in front of a hardware shop, and the shop was number 64. His wife said, "I feel a bit foolish. I'm sure the shop isn't there anymore." But the driver and I thought it looked a little bit familiar.




And it was.




We were going up to the Cliffs of Moher and we diverted through Kilrush and there on the righthand side was the shop—number 64.




We stopped and the poor man nearly had a heart attack. He went in and the most extraordinary thing happened. The man he came out with could have been his brother. This was his birth family.




I'm still in contact with that man today. He found all his family. He found the story of his birth mother, met all his second cousins. And from no family, no blood relations, he has a whole family in Kilrush down in County Clare. And the whole group in the coach was involved.




When something like that happens it's not just one person—the whole group gets that lift. It's really something.
When you realize the place you traveled to is home - "There's one thing Ireland will do for you: Ireland will get inside you."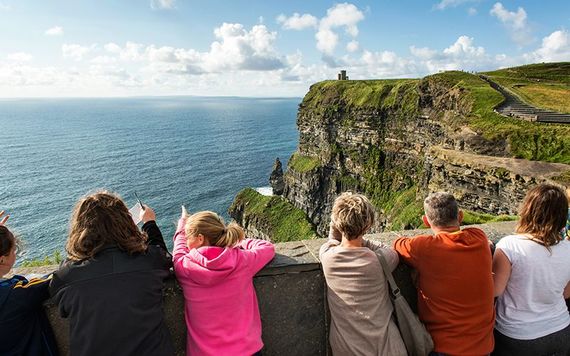 5
Philip Duffy has hosted enough guests with Irish ancestry over his years with CIE Tours to know that—DNA aside—they leave the tour more Irish than they arrived.  
As the week goes on and you start to talk to them, you learn a lot of them have Irish ancestors. And then you just see them settle in and just be part of it.




There's one thing Ireland will do for you: Ireland will get inside you. By the time the eight or 10 days is over they feel as if they're Irish.




A lot of them have Irish ancestors that left 100, 150 years ago, and when you see them at the airport with tears, saying they don't want to go back, that's a good feeling. You know you've done your job.
And that's the way all good travel stories should end. To explore Ireland with CIE Tours – be it a group guided vacation or personalized itinerary – visit www.cietours.com or call 844-231-9285.