The polarizing return of Lisa Smith, the ISIS bride from Dundalk, County Louth, is a test of Ireland's democracy. 
It's the little things that get to people sometimes.  Certainly, that was evident in the reaction to the way Irish ISIS bride Lisa Smith was brought back to Dublin on Sunday morning on a commercial flight from Istanbul.   
Her expulsion from Turkey had been delayed several times over the previous few days.  The Turkish authorities wanted rid of her -- like the other foreign ISIS captives they have been holding -- but they also wanted to question her before expelling her. 
She had been expected back here on Thursday or Friday, but nothing happened. Then on Sunday it was on.
Making room for the "ISIS bride"
A minor difficulty was that this was a regular commercial flight which was already pretty full.  It wasn't just getting Smith and her two-year-old daughter on board that was a problem -- there were the Irish Army Rangers and Department of Foreign Affairs officials who had been sent over to get her back, which meant at least six or seven seats had to be found, all together.  And for security reasons the team wanted them at the back of the plane.
Achieving this meant a number of ordinary passengers who had been assigned seats at the back had to be shifted.  They were told as they boarded they were being moved and it meant that in some cases people were no longer sitting together.  The real explanation was not provided.  
This might seem like a small thing, but one affected passenger who was traveling with his son was far from happy.  He went online to vent his anger, pointing out that he had paid for their seats.  Why were they moved to accommodate a terrorist supporter who was being flown home with a team of minders at the expense of the taxpayer?  
As I said, it's the little things that often get people going.  His question prompted a deluge of similar complaints online as people demanded to know exactly how much the whole operation to bring the Irish ISIS bride home had cost (some members of the team had been out there for several weeks). 
Should she welcomed home to Ireland?
And this soon widened into the broader question of whether it was right to bring Smith back at all or whether, as one person put it, "she should have been left to rot out there." 
Tempting though such attitudes might be -- there is zero sympathy here for Smith -- it's not that simple.  She's an Irish citizen and therefore has the right to come back here, even if it means she ends up in jail.  
Unlike in the U.K. where citizenship can be revoked, which has already happened to the British ISIS bride Shamima Begum, the law here does not permit this to be done.  And there is the added complication that Smith has a child, who although born in Syria is an Irish citizen under our law.  
Other countries, like the U.S., are less accommodating even when there is a child involved.  A few weeks ago a court in Washington ruled that an Alabama-born woman, Hoda Muthana, who left the U.S. in 2014 to join ISIS, is not an American citizen and cannot return.  
This ruling was made even though it is extremely difficult to deny American citizenship to anyone born in the U.S.  And it was made even though she has a two-year-old son who, like Smith's daughter, is the child of an ISIS fighter.   
Are the U.K. and the U.S. right to enforce a hard line?  Begum had just given birth when her citizenship was revoked and the baby subsequently died in a prison camp in Syria (this was the third child she had lost there). In the same way, Hoda Muthana and her child face very difficult conditions.
Rescuing a terrorist group member? 
The official Irish position is that we had to act to bring Smith back not just because she is a citizen but because of her child.  There is considerable public acceptance here that her child deserved to be rescued, but the attitude towards Smith herself is caustic.  
This is partly because, like Begun, she showed little remorse when interviewed in the camp a few months ago.  Instead, she was unapologetic, evasive and dismissive, insisting that she had joined the Caliphate for religious reasons only.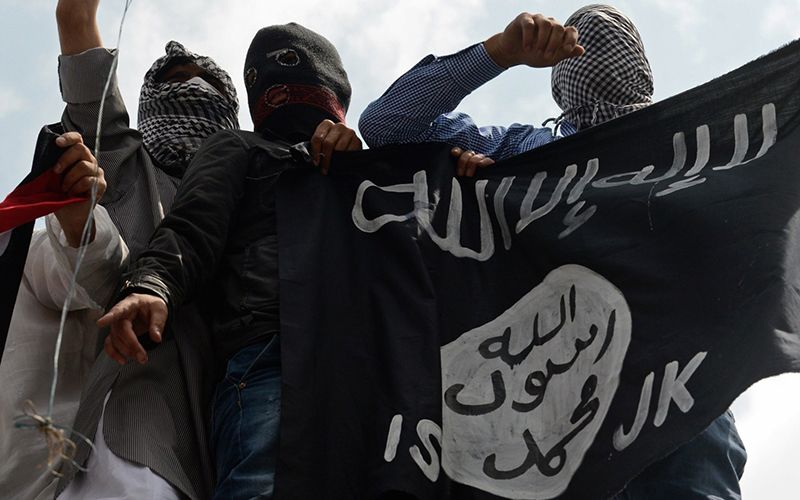 3
She said she had not taken part in any fighting or assisted fighters or trained anyone, although her 10 years in the Irish Army and Air Corps and her gun training here puts an obvious question mark over that.  As does the picture of her posing with a gun in Tunisia in 2013.   
Would ISIS really ignore her military skills? Or would they use her perhaps to train ISIS women?  Even after the defeat of the Caliphate and their detention in the camps, many of the ISIS brides have shown how vicious they can be.    
Little regret
Muthana has said that she "deeply regrets" joining ISIS.  Smith, however, has been much more circumspect, expressing little or no regret when she was interviewed in the camp.   
Her attitude was that she had done nothing wrong and therefore had nothing to apologize for.  She had all the certainty of the seriously deluded or the not very bright -- the kind of people who are the most dangerous.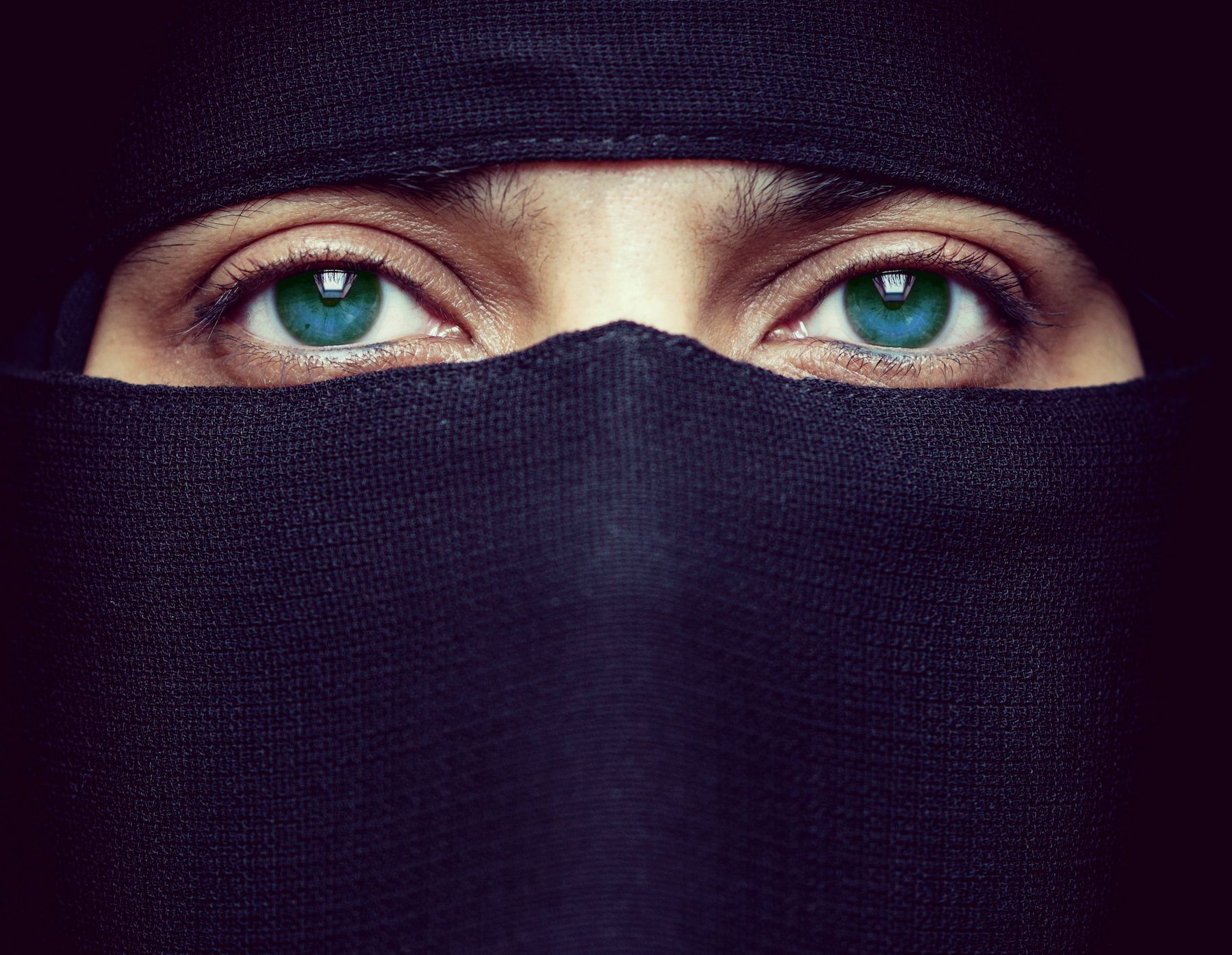 3
Her whole attitude gave the impression that if ISIS had not been defeated she would still be over there supporting them and we would not have heard any pleas from her that she needed to be brought home because of her child.   
In her interview a few months back she denied any knowledge of ISIS beheadings and killings and its widespread brutality. Is this believable? 
She joined the Islamic State in 2015, which was a time when ISIS beheadings were making global news, including the beheading of American journalist James Foley in August 2014, for example.  That was also the year thousands of Yazidi men were massacred by ISIS, and hundreds of Yazidi women were forced into sexual enslavement.  
Did Smith miss all this, even though it was making horror headlines around the world? Or did she know all this and decide to join ISIS anyway because she believed their extreme version of Islam, the Sharia way of life and the Caliphate made everything justifiable?  
Official charges in Ireland
She was formally arrested when she stepped off the plane in Dublin on Sunday morning and was taken away for questioning by the gardai, a process that can continue for three days.  (Her daughter is being looked after by her family in Dundalk.)  
No doubt the gardai will be asking her all these questions and more.  At some point, they will complete the file and send it to the Director of Public Prosecutions (DPP) which will decide whether a case can be taken.
The file on her is already extensive and goes back more than six years covering her travels to Tunisia and other countries in the region before she joined the Caliphate, as well as information on her activities while she was in Syria and her own statements.   
It has been compiled with the assistance of international security services.  But whether it will be enough to bring her to trial and convict her remains to be seen. 
If the DPP decides to go ahead Smith is likely to be charged with membership of an illegal organization, the old anti-IRA law which was updated in 2005 to include foreign terrorist groups.  She could be jailed for seven years just for membership, or for 10 years if convicted of terrorist activity including training.  
As always, the burden of proof will be on the state.  Already her lawyer (paid for by the state) has been on the radio here making a distinction between the Islamic State and ISIS, claiming she could have been drawn to the Caliphate for religious reasons without ever joining the terrorist organization -- just being there was not a crime, he said.  The only evidence against her was hearsay and speculation, he added.   
Maintaining this line of argument may not be easy given that Smith was married to an Islamic fighter.  But producing evidence that will stand up in an Irish court on her activities in Syria and whether she was part of ISIS will not be easy either.  Despite all we know or suspect about her, the DPP has a difficult decision to make.
Smith has not helped herself by her defiant attitude bordering on arrogance.  This may explain why a common reaction to her return has been: lock her up and throw away the key.  In a democracy, however, it's not that simple.
Read more: Irish American jailed for smuggling more than 100 migrants over US border