As a young boy scout in Dublin in the 1970s, one of the highlights of the year was getting the opportunity to sell match programmes at Lansdowne Road for Ireland's Five Nations rugby fixtures.
The main perk of the job was getting to watch the game pitch-side and seeing the legendary Maurice Ignatius 'Moss' Keane on the charge for Ireland. Neither rain, biting cold nor defeat could tarnish the occasion. 
Lansdowne Road Stadium was one of the oldest international rugby venues in the world, and it hosted two of Ireland's best-known and oldest rugby clubs, Lansdowne FC and Wanderers FC. Both clubs had a pavilion or clubhouse on the old grounds, nestled in among the steep stands and terraces.
Keane, who hailed from Kerry, played for Lansdowne, a club whose black, red, and yellow hooped jersey was, depending on your taste, exotic or odd. But it was also iconic and representative of a tradition and ethos that led to many players from other parts of Ireland gravitating towards this South Dublin Club. 
From its foundation in 1872, Lansdowne FC had offered a home-from-home to many generations of players who hailed from beyond the Dublin area. Untied to any particular Dublin school, Lansdowne was always an open club, actively seeking to recruit players from far and wide, and always looking to build connections with other clubs throughout Ireland and abroad. 
For any teenager who attended a secondary school that was not aligned with any particular rugby club, Lansdowne offered that same sense of welcome that many generations of players had the good fortune to experience.
As an under-19 player, I sat in awe in the Lansdowne changing rooms as the place darkened as Keane loomed in the doorway on his way to training with the First XV; in later years as he headed into gentle and well-earned player retirement, I had the honour of playing on a Sunday afternoon on a Lansdowne Junior team with the great man packing down behind me in the scrum. 
Keane loved Lansdowne FC and gave his all for the Club. Although a unique person in many ways, he was not, however, unique in that love for the Club. Great clubs survive and thrive because of people – the players, administrators, tea-makers, drivers, supporters, families, and friends who constitute a community of shared interests. The great human desire to associate together combined with the impulse to play sport – to compete and to rise to the challenge – drives successful clubs and organisations. 
H. W. D. Dunlop recognised those needs and strengths when he looked to set up the Irish Champion Athletic Club (ICAC) in 1872. In an endeavour to free Irish athletics from the over-bearing reach of the imperial mother country, Dunlop and his colleagues in the ICAC happened upon a piece of land in south Dublin on the Earl of Pembroke's estate beside Lansdowne Train Station. With a lease agreed, they set about laying out a running track and pitches for football, cricket, and hurling.
One sport quickly won out as the most popular – the emergent game of Rugby Football. As the formal codification of many sports gathered pace throughout the British Isles and beyond, the ad hoc team that had started playing its first fixtures in 1872-3 would shortly take its name from the road upon which the new sports ground stood. And so, Lansdowne FC was born.
The potential of the ICAC ground as a major sporting venue also soon became apparent, and from 1878 onwards, it became the venue for Ireland's home international rugby matches. So it was that the Club pre-dated the International Stadium. Thankfully, despite the stadium's change of name following its redevelopment in 2007-10, the famous name remains alive and well in Lansdowne FC – the original of the species.
Lansdowne FC survived the vagaries of the early decades of codification, only for the outbreak of the First World War to bring both international and club rugby to a grinding halt in August-September 1914. As in other parts of the British Isles, sporting organisations in Ireland were quick to offer support in the recruitment of volunteer soldiers in those early months of war. The Irish Rugby Football Union (IRFU) moved quickly to take a lead in that respect. By early September, over 250 men had joined the IRFU Volunteer Corps, with 120 of them being quickly recruited into D Company of the Royal Dublin Fusiliers, a regiment known colloquially as the 'old toughs'.
Not surprisingly, these new middle-class Dublin soldiers became known as the 'young toffs'. More famously, they also became known as 'The Pals'. During the war, 73 former and current members of Lansdowne FC were killed, mostly on the Western Front but also in significant numbers in 1915 at Gallipoli. A further two former members were killed during the Easter Rising in Dublin in 1916: Holden Stoddart, a Red Cross worker, was shot by rebels while giving first aid to the wounded on Northumberland Road; and William John Rice, a night clerk in the Guinness Malthouse, was shot at his place of work by a British army patrol, which ostensibly mistook Rice and his two companions for rebels.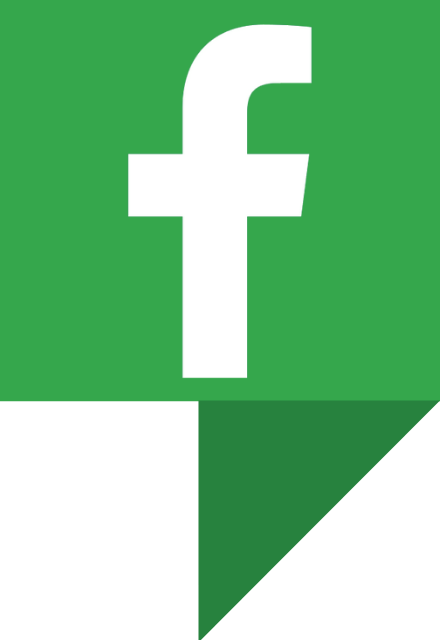 IrishCentral History
Love Irish history? Share your favorite stories with other history buffs in the IrishCentral History Facebook group.
Like all other walks of life, rugby looked to emerge from the shadow of war in 1918-19. Some clubs never managed to re-emerge, or took many years to do so. Lansdowne's open ethos helped it to bounce back quickly from having had its membership reduced to one-tenth of its pre-war size.
The Club's attraction for those from beyond Dublin resulted in the early recruitment of W.E. 'Ernie' Crawford, who prior to the war had been a rising star with Malone FC, having gone to school at Methodist College in Belfast before then. Having served in the army throughout the war, including suffering serious injury at Arras in 1917, Crawford came to Lansdowne on the back of having secured employment in Dublin as chief financial officer for Rathgar Urban District Council. Although already 27 when first joining the Club, he would go on to play fullback for Ireland 30 times while also being part of one of the greatest Lansdowne First XVs assembled.
That success was assisted in no small part by Lansdowne's recruitment from UCD in 1926 of Eugene Davy, who would play for Ireland 34 times. Playing scintillating running rugby, between 1927 and 1933 Lansdowne won the Leinster Senior Cup six times in seven seasons, only missing out on the title in 1932. They also captured the club inter-provincial trophy – the Bateman Cup – three times in succession between 1929 and 1931 as well.
Throughout those years Crawford, both while playing and after retirement, did more than most to grow the game around the country, often taking scratch teams to play Sunday matches against rural clubs in far-flung corners of Ireland, at times in the face of powerful Sabbatarian opposition to Sunday sport.
Success on the field mirrored success in the committee room, as Lansdowne FC navigated the early years of the new Irish Free State. The War of Independence and Civil War had taken a toll on the Club, with one player, Hubert Wogan Browne, killed as a result of the violence. Yet the desire of the IRFU and the clubs to maintain a 32-county basis for rugby proved successful, as clubs like Lansdowne worked hard to maintain their long-standing annual fixtures with other clubs in the new six-county Northern Ireland.
More prosaic challenges also arose in the guise of an 'Entertainment Tax' which seemed targeted at what were deemed 'foreign' sports. With the Gaelic Athletic Association (GAA) granted exemption from the get-go, other sports like rugby, soccer, and cricket had to pay such taxes well into the 1930s.
Even still, integration into the mainstream of life in the 26 counties was seen in other ways, with Lansdowne's first investment of surplus capital in 1929 in a Free State National loan with Davy Stockbrokers, a company just newly established by the Lansdowne outhalf, Eugene, and his brother, James Davy.
The political vibrancy of the new state also resulted in both Ernie Crawford and Eugene Davy standing in the General Election of 1932 – the latter for Cumann na nGaedheal and the former as an independent. Both polled well but were ultimately unsuccessful. 
Independent Ireland's policy of neutrality also facilitated the continued playing of rugby at club level during the Second World War. The 'Emergency' restricted the ability of teams to travel beyond their own hinterland for games owing to fuel rationing, but sport in general did not experience the total disruption of 1914-18.
However, international rugby was suspended throughout 1939-45, a fact which resulted in Lansdowne's international fullback, Con Murphy, having the strange distinction of being the only Irish player to play for the national team both before and after the Second World War. And like Crawford before him, he would surely have won many more international caps if global war had not intervened.
After the end of the war, increasing social and employment mobility in Ireland saw an increasing influx of Munster and Connacht players to Lansdowne FC. The strong connections between the Club and players, families, and communities from other parts of Ireland became even more evident through the 1950s and 1960s. Whether owing to employment opportunities in Dublin or, like Seamus Kelly, a willingness to travel long distances to play for Lansdowne, the Club became a home-from-home for generations of players and their friends and families.
The opportunity to play rugby at the headquarters of Irish rugby also had a very strong pull factor, as did a reputation for a level playing field in terms of opportunities and advancement.
And so it was that, having cut his sporting teeth as a Gaelic footballer and having only played his first game of rugby in his early twenties under a pseudonym to get around the GAA ban on playing 'foreign' sports, Moss Keane gravitated to Lansdowne FC when he was appointed in 1973 to a post in Dublin in the department of agriculture.
Two fellow-Kerry men also joined Keane at Lansdowne in the late 1970s and early 1980s – the brothers Dick and Donal Spring. The former went on to be Tánaiste and leader of the Labour Party – and won three caps for Ireland at fullback – while the latter went down the road of law. As a leading Irish politician, Dick Spring became a vocal opponent of Apartheid South Africa and a strong advocate for the international sporting boycott of that country.
Both Donal Spring and Moss Keane as Lansdowne and Ireland players also took a public stance in that regard as two of a core group of active Irish players who spoke out against Apartheid when many players felt pressurised not to do so. At a time when the IRFU clung to the jaded argument that sport and politics should not be mixed, it took great moral courage for active players to speak out against that viewpoint.
On the playing pitch, the Spring brothers and Keane were also part of a new generation of Lansdowne players who contributed to another golden era in the club's history. Between 1972 and 1991 thirteen Leinster Senior titles were won, including seven Leinster Senior Cups.
Nowadays, we live in a time far removed from such lives and legends, where elite rugby has been a professional sport for over 25 years. The amateur days when Crawford or Keane could play for their country on a Saturday and their club the next day are long gone.
But their memory lives on, in the minds-eye of a Boy Scout selling Match Programmes in the old Lansdowne Road Stadium, in the continued existence of Lansdowne FC 150 years after its foundation by H.W.D. Dunlop, and in the perusal of the photo galleries and trophy cabinet of the 21st century clubhouse on Lansdowne Road.
Alternatively, they can be relived in "Lansdowne FC: A History," which documents all those over the past 150 years who strove – both on and off the pitch and throughout their lives – to make Lansdowne FC the most iconic and successful rugby club in Ireland.
All of that, and much, much more, is in a name.
Taken from "Lansdowne FC: A History" by Charles Ivar McGrath, available online.