Getting through this housing crisis and making sure it is not repeated is the biggest challenge, apart from Brexit, now facing the government.
Balaclavas and a new super-quango were in the news here last week as the housing crisis made headlines again.  Despite a lot of media hyperventilating, however, neither will make much difference in solving the problem, at least in the next few years.
As you will know if you were following the Irish news, the balaclavas were worn by security men who were ejecting protestors from a vacant house they had occupied in Dublin city center.  The occupiers had been in the vacant house illegally for a month and the balaclava brigade was enforcing a court order for their removal.    
But it was not the heavies from the security company that attracted most of the attention.  Also present at the eviction were gardaí who were also wearing balaclavas.  They were there to keep the peace, but they looked  threatening and this caused widespread media outrage here. 
This is how the government deals with people protesting about homelessness, the headlines shrieked.  Are we living in a police state?  Instead of having cops wearing balaclavas, why don't they build enough social housing?
Read more: Families sleeping in Irish police stations - a homeless crisis wake up call
Later:

- Hundreds of people marched through Dublin city centre last night protesting the removal of housing activists from a property, Who were the protestors and what is 'Take Back The City' movement? We hear from @SeanMJourno pic.twitter.com/2aMZSOpGgH

— Newstalk Breakfast (@BreakfastNT) September 13, 2018
But the reason the gardaí were wearing face masks was straightforward rather than sinister.  It was to preserve the anonymity of the individual gardaí from social media warriors who now film everything and put it online.  It's the era we live in.  
Sure enough, within days there were posts online claiming to have identified one of the gardaí and calling for violent retribution.   This has led to a wider discussion about whether it should be made illegal to film gardaí who are on duty.  
Some claim that this would be unacceptable in a democracy and that police must be open to scrutiny at all times.  But if people want to make a complaint about an individual member of the gardaí, they can use the number that all gardaí wear on their uniforms.  
The incident was the latest in a series of occupations of vacant houses in Dublin by Take Back the City, a new umbrella group of more than a dozen activist organizations here, including college students, well-meaning housing campaigners and hard left anti-capitalist groups, among others.  They identify vacant houses in the city and then occupy them to highlight alleged property speculation which is making the housing crisis worse.   
Of course, it's not that simple.  It never is, despite what the lecture-skipping students think.
The house in last week's confrontation is in North Frederick Street on the north side of the city center, it's owned by an Irish family (not a foreign vulture fund) and it is in the process of being converted into a guesthouse.  
Shame! Shame! Shame on you! #TakeBackTheCity pic.twitter.com/epf23ZzrDR

— Take Back The City - Dublin (@TBTCDublin) September 12, 2018
Since it's an old building this takes time, which explains why it has been vacant for a lengthy period.  Turning it into a guesthouse is also not unusual since it's in an area where there is a growing number of B&Bs and small hotels.  But of course, none of that fits the agenda of the occupying housing activists. 
It was the same when another house in the Summerhill area of the inner city was occupied by the protestors a few weeks ago.  The former tenants, mainly Brazilian immigrants sleeping three or four to a room, had been given notice to quit by the landlord and the occupation began after they left.  The initial suggestion was that the house was owned by a vulture fund or local speculator, but it turned out that it was part of the pension fund of a small Irish company which wanted to upgrade the property.  
The problem with Take Back the City is that it gives the impression that the housing crisis is just a question of evil landlords evicting people and leaving properties vacant while values go up. There is already a vacant site tax to deal with this, and there are suggestions that this may be increased further with stronger enforcement.  But vacant properties are not a major part of the overall housing problem we face.
The other headlines last week about housing were related to the announcement of a new super-quango by the government.  This is to be called the Land Development Agency and will be a statutory body with legal powers and a budget of over €1 billion ($1.167 billion) which will work to develop parcels of both state-owned and private sector lands to make them available for housing as quickly as possible.   
There is a lot of redundant state land in cities and towns here —old army barracks and the like—which could be used for housing.  Equally there is a lot of privately owned land which is underused and in the right areas for housing.  
Read more: Truth of Irish homelessness with so little planning it's a wonder it's not worse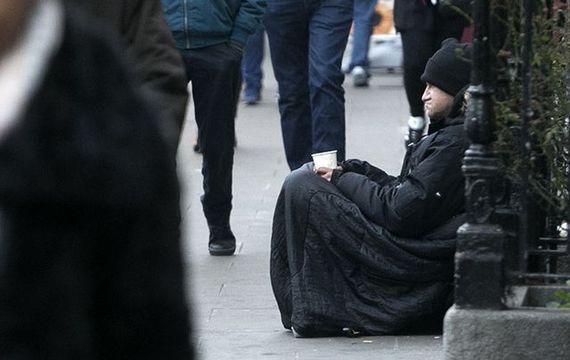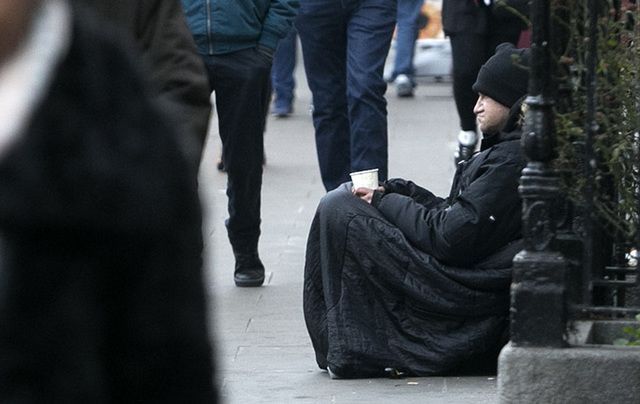 3
The idea, copied from similar agencies in other EU countries, is that this new agency will have the legal power and the financial resources to make such development happen quickly.  Compulsory purchase orders will be used by the new agency if required.  
One of the main difficulties for builders in Dublin is the price of land.  That's why a typical 3-bedroom house that costs less than €220,000 ($256,751) in Kildare costs over €350,000 ($408,467) in Dublin.  The concrete blocks and timber cost the same (about €170,000/$198,398 in total for materials and labor), but it's the price of the site that makes the difference.  
The aim of the new agency will be to overcome this and have a ready supply of sites at reasonable prices for private builders to develop.  This should calm the market, particularly in Dublin, and bring a more orderly supply of housing in the future with no boom and bust swings in house prices.
With a budget of €1.25 billion ($1.45 billion) which will come from both the state's Strategic Investment Fund and ­private finance, the new agency will have real muscle and the legal power to use it. ­Taoiseach Leo Varadkar said at the launch last week that it will be a game changer on housing and shows that the government is determined to get on top of the crisis.  The aim of the agency is to build 150,000 homes over the next 20 years.
"We are going to build new homes and lots of them.  That includes social housing, affordable housing, private housing and cost rental housing on both publicly and privately owned land," the Taoiseach said.  
The concentration initially will be on land owned by various arms of the state which is not being fully used.  Examples include building 1,500 homes on the site of the old Central Mental Hospital in Dundrum in Dublin and 15,000 homes in the docks area of Cork city.  An early assessment has revealed that there is enough underused state land in the right areas to build 10,000 homes.  
But it won't just be state land.  The intention is that developers sitting on large tracts of land will be encouraged—or compelled if necessary —to stop stalling and start building.  
The agency will not be building homes itself. Instead it will be providing land at a fair price to builders who want to get moving and it will agree projects.
Developments on former state lands will have to be at least 10 percent social housing and 30 percent ­affordable housing (although the price level of the affordable housing in Dublin has yet to be worked out).    
Cynics are already saying that this is just another big announcement which sounds impressive but will end up being another quango which won't deliver the badly needed homes.  They also point out that the bottom line is that it will mean a lot of state land is going to end up in the hands of private developers who will then try to get as much as they possibly can for the houses they build on it.  
Read more: Biggest category of homeless in Ireland are 0-4 year olds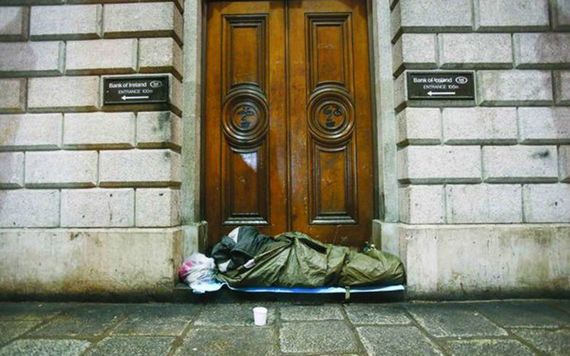 3
The reality, however, is that the current crisis is never going to be solved without the input of private builders. They have to be incentivized to get into full production again.  Building enough new homes will eventually stabilize and then bring down the cost both of buying or renting a home here.  
To get to that situation we need to be building about 30,000 new homes a year for up to the next 10 years.  A realistic forecast for 2018 is that 19,000 new homes will have been built by year-end, which is around 5,000 more than we built in 2017, which itself was twice what was built in 2016.  We have some way to go yet, but the trend is clear—we're getting there, difficult though it is.   
We are now 10 years on from the property collapse here which saw prices fall by over 60 percent and construction come to a halt.  Developers of private housing went bust.  The state had no funds to build social housing.  Virtually nothing at all was built for five or six years.   
The result is a shortage of social housing for those on low incomes (or those who still can't get a job even though we're at near full employment).  And this has been made far worse by the shortage in the private sector which has resulted in soaring prices and rents, pushing even more people into seeking state aid in housing themselves and their families.  
Getting through this housing crisis and making sure it is not repeated is the biggest challenge, apart from Brexit,  now facing the government.  Apart from the human misery and stress involved, it is now a drag on our economic recovery.   
But we are getting through it.  And it is important not to let the homelessness crisis become the overarching narrative coming out of Ireland.   Much of the commentary, like the balaclava stuff, has no sense of proportion or balance. 
The figure endlessly reported in the media as a national disgrace is that we have around 10,000 homeless people here, including nearly 4,000 children.   But the impression given that they are literally homeless (as in living on the streets) is totally wrong, as we have pointed out here before.  They are in emergency accommodation, paid for by the state. 
Nor is the problem here much worse than in other countries, in spite of the crash we have been through.  In Holland, for example, one of the richest EU countries, there were 31,000 people who were homeless in 2016.   Given their population of 17 million, that is proportionately the same level as Ireland.  
What do you think needs to be done to put an end to the homeless crisis in Ireland? Let us know in the comments section, below.