This Christmas there are more Irish people who are homeless or living in emergency accommodation that at any time since the foundation of the state.
This time we can't blame British colonialism. This time we can't point the finger at the absentee British landlords that for centuries blighted our ancestors' lives.
The number of Irish homeless has climbed to over 10,500 this year, a new record - and the truth is this lamentable record belongs to our government. If the question is what are they going to do about it the answer appears to be not enough.
Four thousand of these homeless people are Irish children, the latest figures say. Children with no houses to come home to - just anonymous hotels or emergency shelters.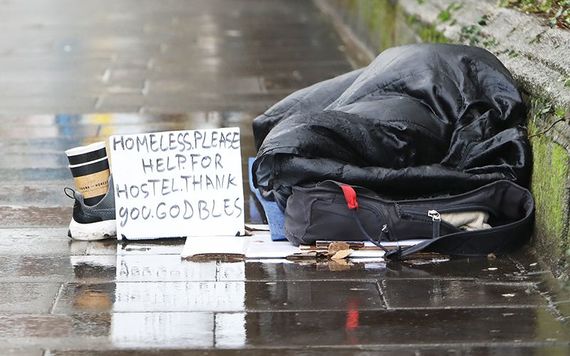 4
This week a plaintive letter to Santa written by a homeless Irish child made the cover of The Irish Mirror. 
The letter was as brief as it was moving: "Santa, my name is Kevin, please come to the hotel again with Batman toys," it read.
Kevin feared that Father Christmas might pass by a hotel, not believing that children live there. 
Read more: Taoiseach Leo Varadkar reveals he suffered racist and anti-gay abuse
He could certainly be forgiven for thinking so critics say because there's nothing that would indicate it's a home. Kevin's family has no cooker or refrigerator in their hotel room, meaning that everything has to be bought fresh, making take-aways a daily necessity for them - with the resultant hit to their health. 
"My little boy is seven and ever since becoming homeless, he has got severe asthma from staying in cold, damp rooms," Kevin's mother, Margaret Maughan told the Irish Mirror. "He is on two inhalers and a nasal spray which he was never on before."
The stress of this halfway house life is taking a huge toll on her family, she says.
"My husband has got severe depression and has tried to kill himself three times in the last two months as this is just getting too much to deal with now."
"I am trying my best to hold everything together, but I just can't keep it going much longer. We are really and truly struggling with being homeless. It is destroying our lives."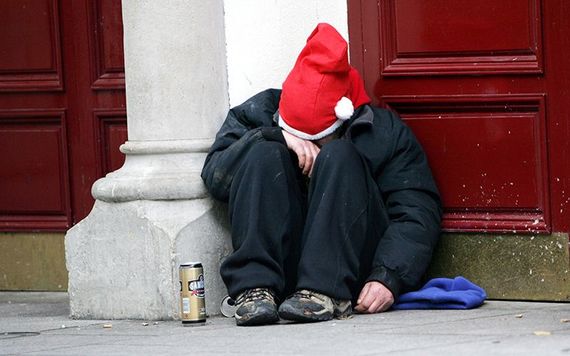 4
Maughan's story was highlighted alongside those of other families in the same predicament by Sinn Fein leader Mary Lou McDonald last week after a motion of no confidence in the Fine Gael Housing Minister Eoghan Murphy failed in the Irish parliament. 
Quizzed about young Kevins fretful letter, the Irish Taoiseach (Prime minister) Leo Varadkar reassured children in hotels and other emergency accommodations that Santa will find them this Christmas Eve.
Read more: Belfast MP protests oath of allegiance to the Queen
Responding to McDonald he said: "I share your concern about children in the run-up to Christmas concerned about whether Santa will be able to find them on Christmas Eve - and he will."
There is no specific national program to supply toys to children in these predicaments, however.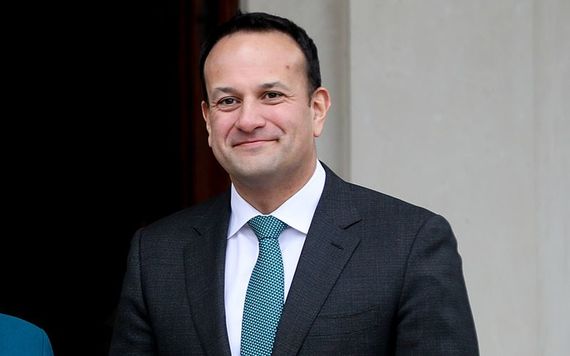 4
The sense of provisionality, of there being nowhere that is really yours and nowhere you can really afford to relax, is the worst part of the hotel and emergency accommodation life say those affected.
Happily this year there has been a 41% decline in last year's count of people sleeping rough in Dublin. The drop is reportedly due to an increase in the resources being provided by the Dublin Region Homeless Executive (DRHE) and the additional emergency beds and outreach work made by city homeless charities.
But the problem is far from over.
On Friday Dublin's poorest citizens started lining up for food parcels at five in the morning outside the Capuchin Day Center for Homeless People in Dublin, a religious center that provides food aid for "the socially excluded."
By the end of the day, more than 2,500 Christmas food parcels had been distributed. 
The crisis still speaks for itself.
Read more: Winter Solstice at Newgrange 2019 caught on camera