The moment you realize that you're falling apart is different for everyone, but some things are pretty consistent: anger and grief become fellow travelers and you can push away all offers of help.
That's how it was for Kathy Donaghy, the award-winning Irish Independent and RTE journalist, after a series of dangerous miscarriages threatened her health and ultimately her equilibrium. 
Her new book "Finding My Wild: How A Move To The Edge Brought Me Home" explores her journey back to health and happiness in Ireland's most northerly county. 
On paper, she had it all. A devoted husband with a successful career of his own, two bright young sons who were prospering, and her award-winning run in a paper of record and on the national broadcaster.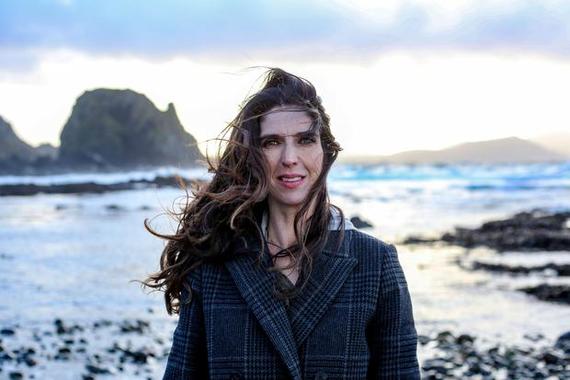 4
"It was definitely a really solid career," Donaghy tells IrishCentral. "And people would say things like you're gonna be the next correspondent, so what're your plans?"
"And that kind of bothered me because I didn't know if I actually wanted any of those things. I think the birth of our first child really made me realize that no that's not the plan, the plan has gotta be scratched." 
"I wasn't one of these people that was born knowing that they want to be a mother," she continues. "I didn't really know that about myself at all. I would look at other people's children and think great, but there were no alarm bells going off for me. And then when I finally did know it, when it became clear I wanted to be one, it kind of was kind of shocking to me because I didn't feel it until I actually did." 
After their first son was born she went back to work right away, she says. "But I definitely felt the pull that I want to be home. That's when I knew I didn't want to be on this particular career track (at RTE news, Ireland's national broadcaster) because it's going to take me away from where my heart is."
Her heart was in Donegal the book makes clear - and the call of that wild county was impossible to forget or resist. In order to give their children the best possible childhood, growing up in a place where the emphasis is firmly on community, Donaghy and her husband sold their Dublin house and moved back to her home county and home peninsula of Inishowen.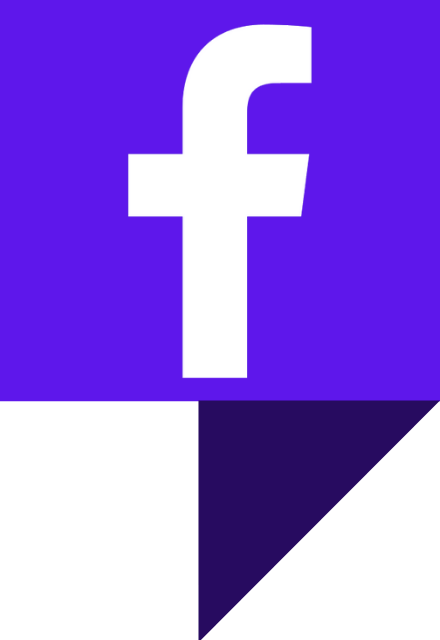 IrishCentral Book Club
Looking for Irish book recommendations or to meet with others who share your love for Irish literature? Join IrishCentral's Book Club on Facebook and enjoy our book-loving community.
"The journey back to Donegal was a hard one because if it had been made with the head, I would probably have rationalized it a lot more. But it was my heart that decided. I wanted to be home and rear our children and sort of do old-fashioned things like make their dinner in the evenings and be that person for them."
For a long time, it went very well. She joined organizations, volunteered for social and charitable events, did exercise, busied herself with the life of her community, and seemed to have it all. But underneath there was a restlessness.
"Something I learned when I went home, I thought that everybody else was out of kilter because they were going so slow with things. The truth was, I was sort of rushing around in Dublin time, impatiently watching people standing the shop and chatting to one another. And I was like, what's all this? You know, things should be perfunctory and tasks should be done. Quick time. So the truth is I was the one that needed to sort of readjust."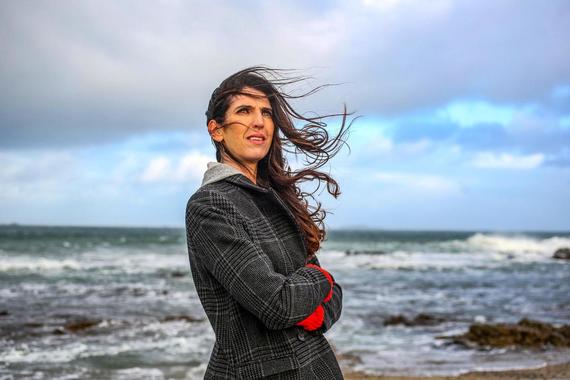 4
In Dublin, as a Donegal person with a working-class background, she had often felt like a square peg in a round hole. In college and then later at The Irish Times, she was aware that she hadn't been to the same schools, she wasn't part of that South Dublin milieu. But now in Donegal, she wasn't the girl who had left it all behind, either. She was finding herself between places, and not quite at home in herself. 
Then a series of increasingly dangerous miscarriages turned her life upside down. "I'm always really sensitive when I talk about miscarriage because it's coming from the point of view of I have two children who are thriving and healthy and who love life. I'm doing great and I'm lucky enough to be their mom. But not everybody that goes through miscarriage knows what the outcome is going to be. This road can be really hard and long and difficult."
Donaghy continues: "I'm always aware when I talk about it that I've still been blessed. But I think miscarriage, the experience, the grief, it has definitely changed me as a person. It's almost like you cross the Rubicon, and that kind of raw grief and the experience itself is one that you have on your own largely. Because in these places that you go to, prepping for surgery or waiting to see a doctor, there's a lot of it that you spend on your own, in your own head, you know? 
"I had to make a lot of peace with myself. I was raging at myself and my body. And I was so disappointed in myself. So I suppose the book is about making peace with myself and coming home, not just to a physical place, but home to myself."
"I was doing everything but sitting down in my own home. I was running, I was busy, I was training for events, I was joining every parent-teacher association, every committee, everything that was going, I was volunteering. And they were all really good, valuable things, but sometimes you've just got to sit and listen to your own heart and be with it."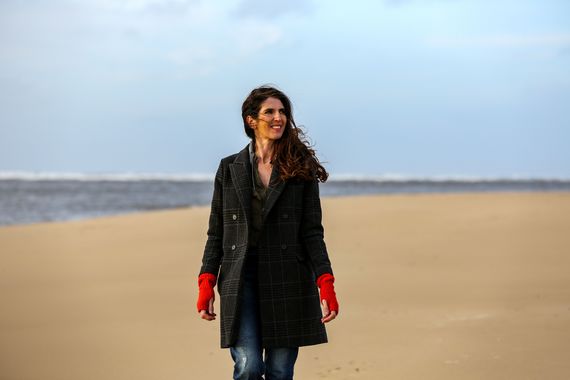 4
Becoming your own worst critic rather than your advocate comes with a high cost, she says. "If I had to do it all over again, I would definitely be more gentle with myself. But you do things the way you do them. And it's changed me. The experience of recurrent miscarriage has changed me as a person. I hope that it's made me a more empathetic person, a more understanding person. It's definitely given me an understanding of grief that I wouldn't have had. And I say this from the point of view that I have two children and I realize how lucky I am as well."
Donaghy continues: "I think you put it beautifully when you said the book is about love. More than anything else it's about love. It's about following your heart, you know? It's about love of place, it's about people and it's about loving yourself, which does sound really cringy. But I think if we can't look in the mirror what can we do? We have to be good to ourselves and kinder to ourselves and actually love ourselves and sit with ourselves." 
The book reflects the journey Donaghy took. She hopes her story will help the people who read it to find a space to honor themselves and find that peace within themselves, wherever, whatever it is. 
Finding my wild might mean standing on a beach at Malin Head, but for somebody else, it might mean something different. It might mean just having the space to get out and set your feet on the sand or walk in the grass barefoot. 
But I think we all at our essence need something wild. We need a space to be our true selves, whatever that is. For me, it's going to the sea in Donegal and breathing in or having a swim. And where it takes you, because if you forget it, it's like you're not really living, don't bury that part of yourself that's really necessary to the essence of who you are."
Finding My Wild: How A Move To The Edge Brought Me Home by Kathy Donaghy, O'Brien Press, $22.99.