A stay at Dublin's new Iveagh Garden Hotel isn't just an indulgence, it's a virtue
When you visit any new city in the world you want your hotel to be comfortable. You want it to be central. You want a room with the room to move in, right?
Iveagh Garden Hotel, a gorgeously appointed new four star located in the heart of Dublin knows all about it, offering a chic welcome when you're tired and drained, arriving not so fresh off another international flight.
If you're like most other air travelers these days you will want to check in quickly. They know it here and the process is a breeze.
Read more: Ireland's top hotels and B&Bs for 2019 named by TripAdvisor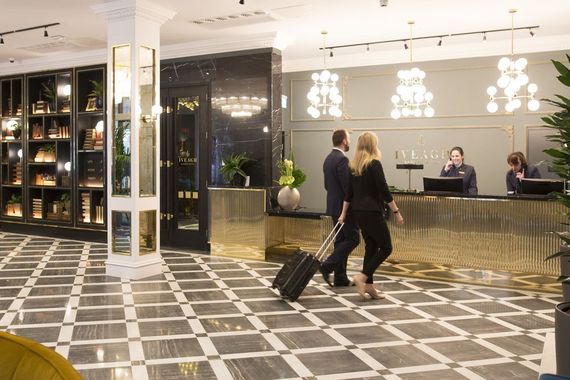 5
Iveagh Garden Hotel is also Europe's first sustainable hotel, meaning it generates its own electricity, heating and cooling needs from a deep underground river located 50 meters below the property.
Let's hope that's the start of a self-sustaining new trend.
Other energy-saving measures taken by the groundbreaking Irish hotel include their gravity-fed wastewater system, their motion-activated lighting, and even their low-energy lifts. The result is a reported 78 percent decrease in their energy usage and an 82 percent reduction in carbon emissions.
So staying here isn't just an indulgence, it's a virtue.
Read more: Time to book a vacation? Trip Advisor reveals top 10 Irish hotels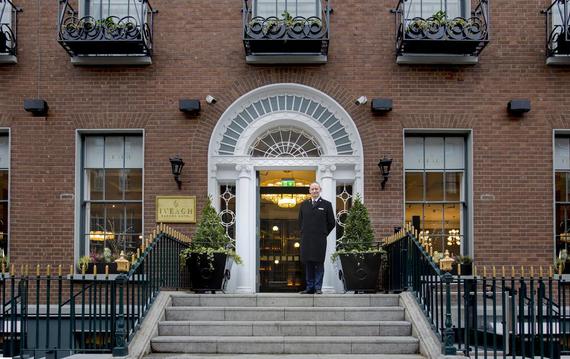 5
You'll be wowed by the new hotel's black marble-floored lobby and the seductive interior decorating with its teal and gold-colored sofas, vintage light fittings, and all the floor-to-ceiling bookcases.
Don't miss out on a hearty Irish breakfast. It's delicious and will set you up for a day of sightseeing like no other breakfast on the planet.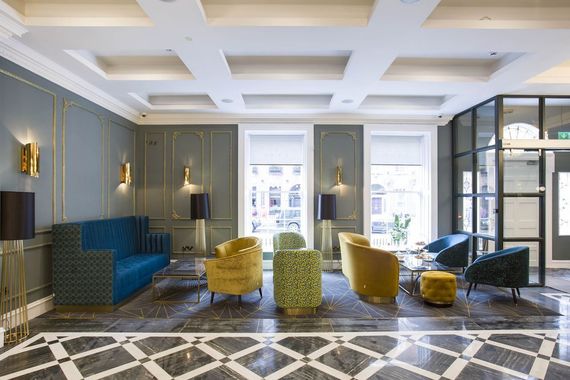 5
The overall effect at Iveagh Garden Hotel is one of warmth, comfort, luxury, and perfectly-judged, understated style.
Located in Harcourt Street, an ideal base in the heart of the city, the new hotel is housed in an imposing four-story Georgian terrace and is a quick five-minute walk from St Stephen's Green, the start of all the main shopping thoroughfares.
We really loved our stay, which included breakfast and had a perfectly judged amount of service and stand away-ness.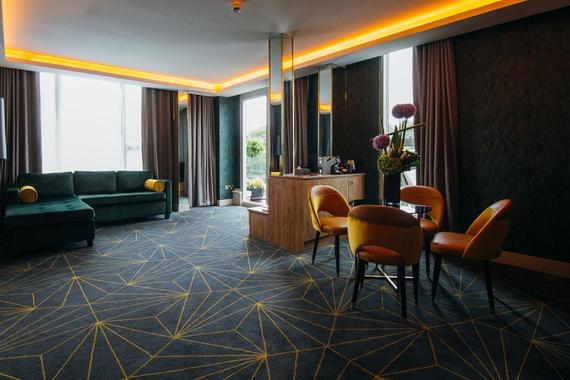 5
The Irish are famously friendly, but they know how to give you your space too. If you haven't been to Dublin yet we recommend it as the perfect spot from which base your explorations.
Which is your favorite Dublin hotel? Let us know in the comments. 
Read more: Four of the very best hotels in Ireland... decided by us!