Times are changing in Belfast and its international arts festival proves it
Both local and international in its outlook, the Belfast Arts Festival (October 15 – November 3, 2019) is a place where challenging and respectful conversations about the North's identity, history and future can be held because the festival, like theatre itself, provides an important space where these issues can be explored in a safe environment.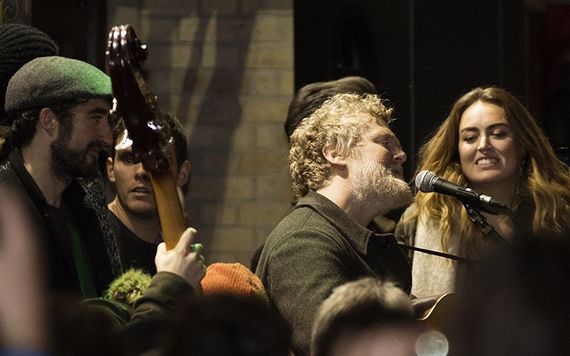 5
This year's Belfast Arts Festival promises to be its greatest ever with the Oscar-winning songwriter of "Once" Glen Hansard performing two concerts at the Belfast Opera House and youth culture dance acts like (La) Horde with their new show To Da Bone headlining dance and music events that are sure to appeal to all ages.
"Because we're a festival of ideas as well as theatre, last year we invited over Dominic Grieve, the former attorney general of the conservative party, who's now turned his back on the party over Ireland and Brexit," Artistic Director Richard Wakely tells the IrishCentral.
Read more: Game of Thrones show its love for Belfast as it says goodbye
"The festival easily filled every discussion it booked because no one else was speaking to the communities about issues like Brexit," he continues.
"Really the politicians you know, they run a mile. So I felt we needed someone to talk on Brexit because our public wants to hear about it."
That strong commitment to the wider community, even with its contrasting and sometimes conflicting interests, is part of what makes the Belfast Festival so unique and so vital.
"I'm very, very proud of the fact that we work right across the city, irrespective of tradition or background of income," says Wakely. "Really what we're trying to do is to create bridges, to connect people and connect communities through creativity."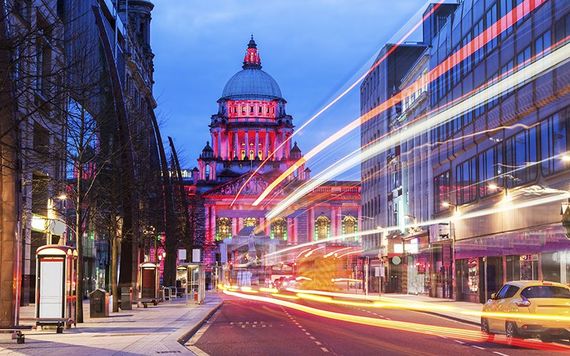 5
That's not a small thing, by the way. By going out into the local communities and performing where people actually live and work (instead of only inside the cloistered walls of Queens University) these works will reach and inspire a new generator of potential creative artists and perhaps embolden them into having to go in places where they would never ordinarily otherwise see this kind of work and take a risk.
"I'm going to have to say that I'm blessed with the most wonderful staff from all backgrounds, all traditions, who are very committed to what we do," says Wakely.
"And by that, I mean committed to our values, which reflect for us the importance of global connectivity. We believe we're part of a global community, and we also reflect the importance of community, the international and the local and that's terribly important for Northern Ireland and our moment in our history."
5
And that's also a message the Belfast Arts Festival wants to send to American travelers who have been thinking about venturing up to the city on their next Irish trip.
"We want to get them to come up and explore. We want them to think about Belfast and a new way. Because now you can come to Belfast and see the world through our international festival."
One big focus of the festival is on Asia and another is in Europe this year (Northern Ireland voted to remain within the EU, after all).
"There's also a big focus this year on our relationships across the whole island of Ireland. I think that it's extremely important that in the difficult times that we live in, we double down in our cultural relations. There's far more that unites us than separates us."
Read more: Bring life back to the history area of Sailortown, Belfast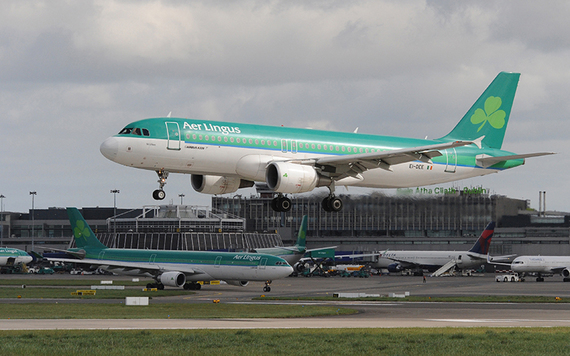 5
U.S. visitors often fly into Dublin without realizing that it's just one hour and 30 minutes on the bus to Belfast from Dublin airport.
"So it's very easy to zip up and down. It is still a contested space with some political problems, but that makes it a very interesting experience when it comes to having these difficult conversations about borders. For instance, you know, what is a border? Who decides where a border or goes, what are we trying to stop with a border, what should pass through it?"
These are timely questions here in the U.S too and they're typical of the kinds of debates that are had at the festival.
"Our arts and culture and creativity and ideas don't recognize borders. But you know the whole question of borders is a global question, not just an Irish collection. I recognize the challenges that borders present for peoples and communities all around the world and we're interested and our artists are interested in exploring these things."
"And we want everyone to come and participate, because at the Belfast Arts Festival when we say everyone is welcome we really mean it."
The 2019 Belfast Arts Festival will run from October 15 – November 3, 2019. For more details click HERE.