ÉIRE sign from World War Two uncovered after a fire on Bray Head.
A gigantic sign dating from the Second World War which told both Allied and German airmen that they were flying over neutral Ireland has been discovered on Bray Head following a gorse fire in the area.
The word "Éire," the Irish for Ireland, was branded into the ground in several locations over the course of WW2 as volunteers attempted to ensure that any stray pilots from the war would not confuse Ireland for another country and bomb them despite the country's neutrality throughout the war.
"The signs themselves are quite common on the west coast but unusual on the east," said a spokesperson.
"The Air Corps helped put the fire out and then the Garda helicopter, which we fly, noticed the sign emerging from the past."
Read more: How Guinness saved Ireland in World War II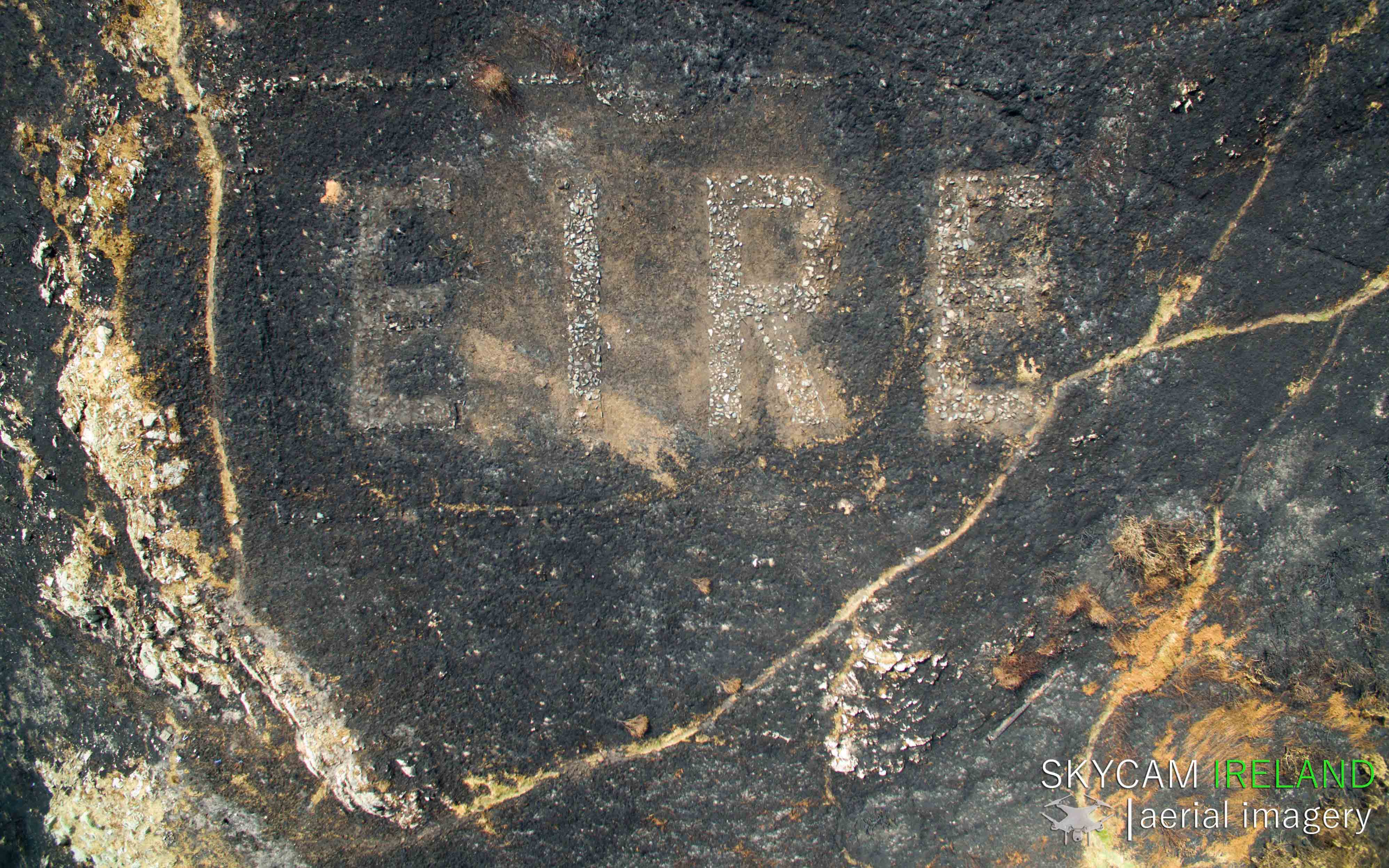 2
Around coastal areas of Ireland, the word would be carved into the ground and filled in with stone. It's believed that some 150 tonnes of stone were used in up to 83 signs dotted around the coast of Ireland.
This discovery was made by a Garda Air Support Unit crew as they released around 40,000 gallons of water to try to stop the fire on Bray Head. About a quarter of the original signs can still be seen with locals in some areas working to restore them.
Read more: Mind the women! WW2 US soldiers warned of local rules in Northern Ireland
Eire sign becomes visible

Amazing. Made during the Second World War, this "Éire" sign became visible once again during a fire at Bray Head, County Wicklow. Read more about the sign here: https://bit.ly/2OhFBUF Video: Skycam Ireland

Posted by IrishCentral.com on Dé Luain 6 Lúnasa 2018
Although officially neutral, Ireland did unofficially side with the Allies and the Éire signs around the country were numbered, acting as a navigational aid for British pilots.  
The footage above was captured Skycam Ireland. You can find more from them here.