The name of Trinity College Dublin's Berkeley Library has been judged as "inconsistent with the University's core values," Trinity said in a statement today, April 26.
George Berkeley, a former fellow at Trinity College Dublin and Dean of Derry in the Church of Ireland, acquired at least four slaves on his Rhode Island estate in 1730-31.
While Trinity said it will dename Berkeley Library, it will adopt "a retain-and-explain approach to a stained-glass window commemorating George Berkeley."
Portraits depicting Berkeley will be assessed in the future by a new overall College policy on artwork, while the academic Gold Medals memorializing Berkeley will be reviewed by the relevant academic department.
Trinity said these decisions represent a nuanced approach and are the result of careful consideration and detailed analysis. 
Opened in 1967, Trinity's largest library was named in 1978 after George Berkeley, the world-renowned philosopher and former Librarian at Trinity. Berkeley, the university said, published some of his most important philosophical works while at Trinity in the 1700s.
Berkeley also bought slaves – named Philip, Anthony, Edward, and Agnes Berkeley – to work on his Rhode Island estate in 1730-31 and sought to advance ideology in support of slavery. 
Trinity's decision was taken by the University's Board following several months of research, analysis, and public consultation overseen by the Trinity Legacies Review Working Group, which is considering legacy issues on a case-by-case basis. 
Trinity decided that the continued use of the Berkeley name on its library is inconsistent with the University's core values of human dignity, freedom, inclusivity, and equality.
Trinity said: "The denaming does not deny Berkeley's importance as a writer, philosopher, and towering intellectual figure.
"His philosophical work will still be taught at Trinity and remains of significant contemporary relevance.
"A separate process will determine what the new name for the library should be."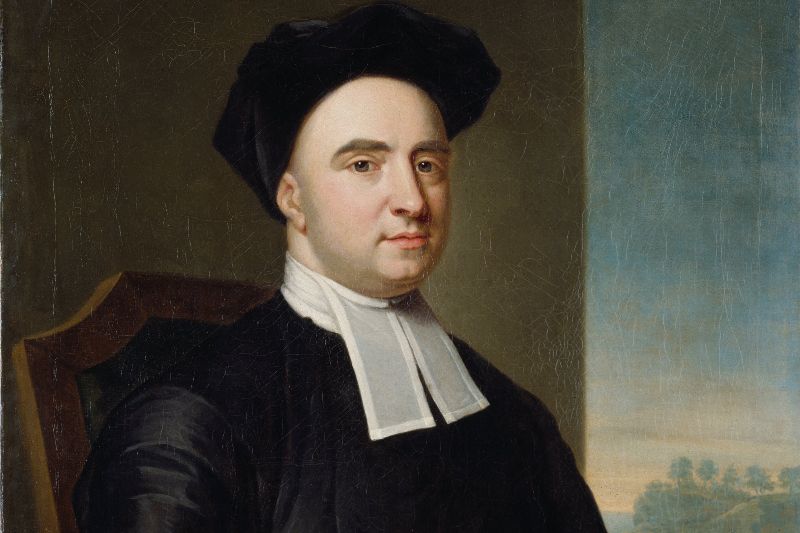 2
Trinity's Provost Dr. Linda Doyle said: "The landscape of a university, especially one as old as Trinity, is not static. Each generation of students and staff deserves a chance to influence decisions. In this case, it was our students who called on us to address the issue.
"We welcome their engagement, and we thank the Trinity Legacies Review Working Group for its assistance in providing evidence-based information to underpin this decision. 
"George Berkeley's enormous contribution to philosophical thought is not in question. However, it is also clear that he was both an owner of enslaved people and a theorist of slavery and racial discrimination, which is in clear conflict with Trinity's core values." 
Prof. Eoin O Sullivan, Senior Dean and Chair of the Trinity Legacies Review Working Group, said: "I am grateful to all those who contributed their time and expertise to the consideration of this critical issue. We received close to 100 submissions from members of the public, alumni and our own students and staff on this matter. 
"Especially influential on our thinking has been the pioneering work at the universities of Glasgow, Dalhousie, Brown, and Harvard, all of which have faced similar issues to those we face at Trinity as we reckon with our past.
"We are committed to addressing issues around Trinity's complex legacy, from an evidence-based perspective and on a case-by-case basis." 
 
Helen Shenton, Librarian and College Archivist at Trinity College Dublin, said: "Technological advances, societal changes, and cultural evolutions shape the Library for each generation. Libraries are both fundamental constants in the university and simultaneously constantly in flux. 
"The Library building known today as the 'Berkeley' started out as the 'New' Library in 1967. As a 21st-century Library, another name change prioritizes the current generation of students' experience of a welcoming and supportive Library space. There is the opportunity to be creative and imaginative in response to this change.
"Trinity will continue to hold George Berkeley's philosophical works in the Library collections and continue to teach and to research his works." 
The news was welcomed by the Trinity College Dublin Students' Union, which had been lobbying for change for more than a year.
"This victory shows that there is no tradition too sacred to question," Gabrielle Fullam, President of TCDSU, said on Tuesday.
"Our buildings deserve to be celebrated by the community who uses them.
"This is not the beginning, nor the end of anti-racism work done by our union — but today, we celebrate the power we have together."