US couple who were vacationing in Kerry died in a freak accident when their jarvey cart plummeted off the road at the Gap of Dunloe.
The family of the Arizona couple who died in a freak horse and cart accident, on the Ring of Kerry on Monday, have been paying tribute to the fun-loving couple who were traveling in Ireland, with family, to trace their ancestral roots.
Normand Larose (62) and Rosalyn Joy Few (64) who lived in Phoenix, Arizona, were killed when the horse pulling their jaunting cart, hired in Killarney, was started and lost its footing. The couple were thrown down a 2 5-foot drop at the scenic Gap of Dunloe on the Ring of Kerry.
Few's daughter, son-in-law and two grandchildren were traveling in a jarvey cart behind. The couple suffered horrific injuries and despite the efforts of expert emergency services who swiftly arrived on the scene they were pronounced dead shortly afterward, at around 2pm on Monday.
Normand's niece, Maude Larose, told the Irish Sun her biker uncle would be missed by everyone who him.
She said "My uncle was a very happy ­person who loved life very much. He always took care of the ­people he loved.
"The whole family is shocked by this tragedy. I know he would want us to remember him with his smile and his jokes."
Normand, was originally from, the French-speaking city of Quebec in Canada. He had been in a relationship with Few for many years.
The Facebook pages show their fun-loving, active lives and that they were both involved in the biker community, as well as their love for music and their families.
In a Facebook conversation with friends in 2010, Few posted a picture of Normand and said:
"He's a really good guy.
"You will like him, except he does talk funny with that French Canadian accent of his."
On Tuesday Few's family made their way to the University Hospital Kerry, in Tralee to formally identify their bodies before a post-mortem was carried out.
Superintendent Flor O'Mahony told the Independent that their bodies would be released from hospital as quickly as possible, so they can be repatriated to the United States.
Local Kerry organization have offered to help the grieving family members who are staying in a local hotel.
A special Mass was held at the Gap of Dunloe on Tuesday to honor the memory of Normand and Few.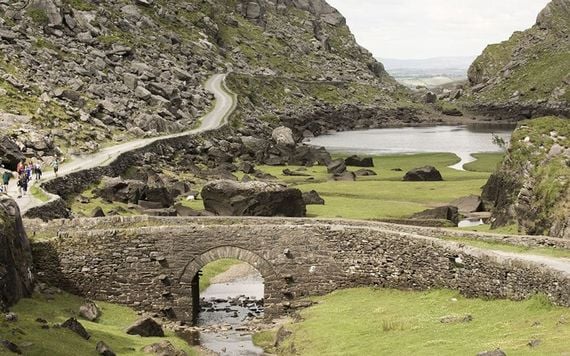 3
It's believed that the jarvey driver had managed to jump out of the cart just before it went off the road. He is said to be traumatized by the accident.
On Tuesday all jarveys stopped work as a mark of respect to Normad and Few.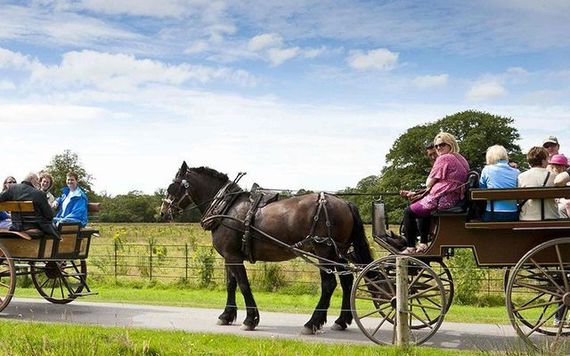 3
Paul Cremin, a spokesman for the 30 pony-and-trap owners who operate in the area, said "Everyone is deeply shocked by this tragedy.
"We would like to extend our deepest condolences to the victim's family."
Jarvey driver Donal Coffey, who has over 60 years experience, said: "This is a terrible tragedy, one of the worst ever in the area."