Ireland's far-right 'The National Party' mistaken for 'The Nazi Patry' by Google Translate. 
Google Translate is famous, or infamous, for some of the Irish-language versions the automatic translation engine has provided in recent years, but one of the strangest 'trashlations' in a long time is the English version given for 'An Páirtí Náisiúnta' — 'The Nazi Party'. 
During research for an unrelated article, the staff at NÓS magazine in Belfast came upon the unusual translation for the Irish language name of Ireland's far-right 'The National Party.' 
The following text, written in poor Irish, was run through Google's famous translation app: 
"Tá ceart fíor againn chun gceist a chur orthu cen fáth agus stop a chur leis. Mar shampla, Irexit no an pairtí naisunta. Bhain t eolas faoi."
The English language version of the text provided by Google was: 
"We have a real right to question them why and stop it. For example, Irexit or the Nazi Party. You knew about it." 
Read more: Hitler's revenge on an Irish village - three young women died
3
The original text was first published on a well-known Irish language forum on social media, on a thread discussing the recent protests against a Direct Provision refugee center in Uachtar Ard in Galway. 
The National Party is a far-right political party founded by Justin Barrett in 2016. Barrett remains the leader of the party and James Reynolds serves as deputy leader. Although representatives of the party have run during various elections since the party's foundations, there are no elected members of the National Party in either of Ireland's legislative houses nor in local office. The party has not run in elections in the North.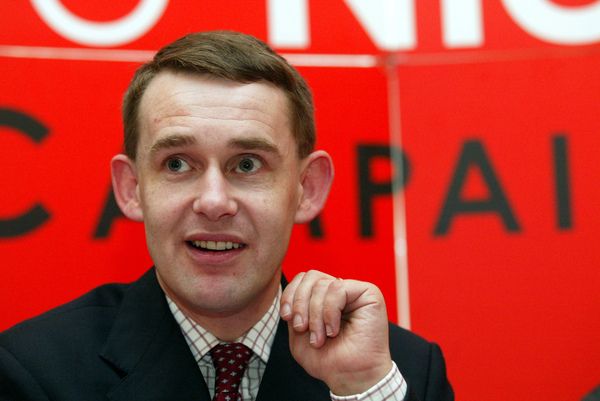 3
The party's founder is in favor of a Catholic Republic based on nationality, and has previously called for a ban, but not a full ban, on Muslims from entering Ireland. He is opposed to same-sex marriage and campaigned last year against the repeal of the Eighth Amendment. 
Anti-racism organizations have criticized the National Party and its senior officers in the past. 
NÓS magazine has requested a statement about the Google Translate issue from The National Party. 
Maitiú Ó Coimín is the editor of NÓS magazine, where a version of this article was originally published in Irish.
This article was submitted to the IrishCentral contributors network by a member of the global Irish community. To become an IrishCentral contributor click here.