A County Roscommon island castle on market for $100,000 is pulled from auction as former owner protests vulture fund effort to sell McDermott's Castle and Cloontykilla Castle close by.
McDermott's Castle on an island in the River Shannon, in County Roscommon, which was set to go up for auction on December 13, along with the half-acre of island land it stands on, was taken off the market .
The move came because of a last-minute objection by the former owner to what he believed was the illegal efforts by the vulture fund which owned the castle to sell it.
The castle's original owner Sean Simons, a local, who had a successful career as an actor in Britain succeeded in having the auction called off until he was able to complete efforts to get funding to retain that property and the far larger castle nearby.
Simons had a very successful acting career including the lead in the West End production of "Little Shop of Horrors" and Elvis in the London hit stage production of "Are You Lonesome Tonight."
He had used all of his own hard-earned money renovating his land-based Cloontykilla Castle, the subject of a Grand Designs TV program, but was left high and dry and without sufficient funds to finish the project when Ulster Bank failed to deliver on a sanctioned facility of over €1m, most of which he never got to utilize.
Hidden in the woods at Lough Key -Cloontykilla Castle pic.twitter.com/X1rPTkmltV

— Jayne Bond (@Jayne__Bond) July 15, 2015
Hundreds of Irish customers suffered a similar fate when RBS/Ulster Bank decided to cut their losses during the banking crisis both in Ireland and in the United Kingdom.
Sean fell afoul of the bank's decision and found himself in difficulty without having access to the pre-approved banking facilities.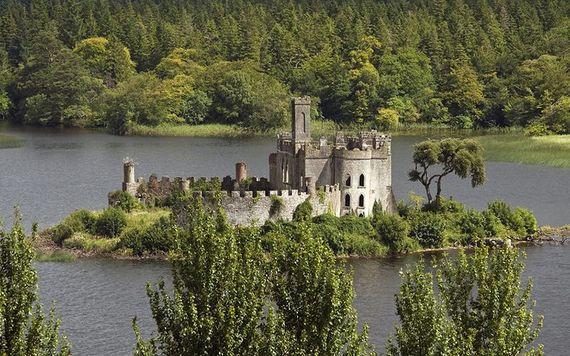 3
He threatened Ulster Bank with a lawsuit but didn't have the funds available to him to finance such a costly legal challenge.
Things took yet another twist earlier this year when Ulster Bank announced that they had sold the "loan" to a vulture fund, Seaconview DAC, meaning all future negotiations would need to be with the servicing agents, Link Asset Services.
Simons disputed the amounts being claimed by Seaconview but had reached an agreement with Link Asset Services on a settlement figure when the Castle Island property was put up by them for auction.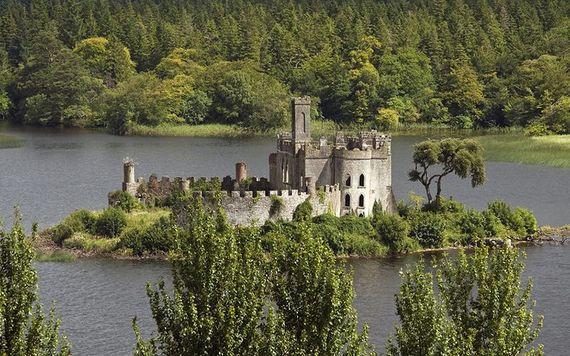 3
There is now a legal impediment to any such sale, without the owner's consent, so the Friends of Banking (Ireland) intervened and persuaded the auctioneers involved, BidX1, to withdraw the property on foot of a 'Code of Conduct' agreed with them and other key Auctioneers operating in Ireland, back in 2015 that no disputed properties with unresolved legal challenges would be auctioned without consent.
Thankfully the property was then withdrawn, and funding support has been identified to help Sean recover his Castle and set about getting on with his life. Both castles have now been returned to Irish ownership.
What do you think? Should the castle be saved from the vulture fund? Would you love to buy it? Let us know in the comments section below.