Cardinal Theodore E. McCarrick, the former Washington, D.C.  archbishop who is facing sexual abuse allegations going back nearly 50 years, has resigned, the Vatican announced in a statement on Saturday.
"Yesterday evening the Holy Father received the letter in which Cardinal Theodore McCarrick, Archbishop emeritus of Washington (U.S.A.), presented his resignation as a member of the College of Cardinals," said the statement.
Read More: Cruel "Spotlight" never dims - Cardinal McCarrick's sins
"Pope Francis accepted his resignation from the cardinalate and has ordered his suspension from the exercise of any public ministry."
The statement added that McCarrick, 88, would remain in seclusion "for a life of prayer and penance until the accusations made against him are examined in a regular canonical trial."
The cardinal was removed from public ministry on June 20, following an investigation into claims that he had sexually abused a 16-year-old altar boy 47 years ago while serving as a priest in New York.
He has said he has no recollection of the alleged abuse and that he is innocent.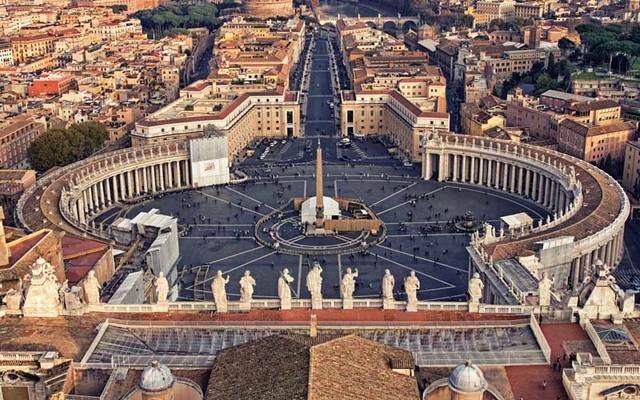 2
However, other allegations have since emerged from men who said McCarrick, while working as a bishop in New Jersey, sexually harassed or abused them when they were young adults studying for the priesthood.
According to The New York Times, it was revealed that some members in the church hierarchy had known for decades about the accusations against McCarrick. It was also discovered that tens of thousands of dollars in settlements were paid over the years to men who had made allegations of abuse against McCarrick.
Read More: Pope Francis 'to meet sexual abuse victims' while in Dublin
McCarrick is the highest-ranking Catholic official in the U.S. to be removed for the sexual abuse allegations, and the first cardinal since 1927 to resign from the College of Cardinals, The Washington Post reports.
Cardinal Daniel N. DiNardo, the president of the U.S. Conference of Catholic Bishops, said in a statement that Pope Francis' acceptance of McCarrick's resignation "reflects the priority the Holy Father places on the need for protection and care for all our people and the way failures in this area affect the life of the Church in the United States."