Pope Francis has admitted that Catholic priests and bishops have sexually abused nuns and even used nuns as "sexual slaves" in the latest shocking scandal for the church.
"There are some priests and also bishops who have done it," the pontiff said on Tuesday, answering a journalist's question on the abuse of nuns during the return flight from his trip to the United Arab Emirates.
According to RTÉ, the pope said the problem could be found "anywhere" but was prevalent in "some new congregations and in some regions."
Read More: The Irish nun who nursed Pope Francis as a baby in Buenos Aires
"I think it's still going on, because it's not something that just goes away like that. On the contrary," he added.
He said the Church has "suspended several clerics" and the Vatican has been "working (on the issue) for a long time."
"I don't want to hear it said that the Church has not got this problem, because it has.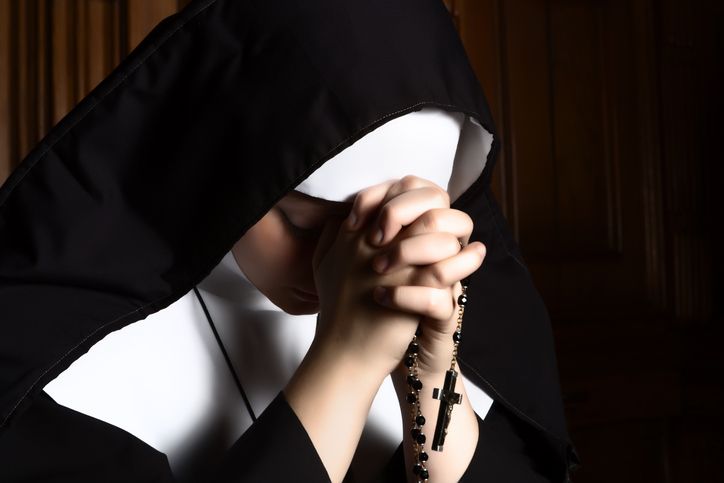 2
"Must we do more? Yes! Do we want to? Yes!" he said.
According to MSN, Francis's comments followed the publication of the February issue of the Vatican women's magazine "Women Church World," a supplement distributed with the Vatican's Osservatore Romano newspaper, which highlighted the silent abuse nuns have suffered for decades.
It said the victims felt forced to have abortion or raise children not recognized by their priest fathers. It also said that the Vatican had received reports of priests abusing nuns in Africa in the 1990s.
"If the Church continues to close its eyes to the scandal - made even worse by the fact that abuse of women brings about procreation and is therefore at the origin of forced abortions and children who aren't recognized by priests - the oppression of women in the Church will never change," editor Lucetta Scaraffia wrote.
Read More: Clerical abuse of children "source of pain and shame" for me, says Pope Francis
Last year, a nun accused an Indian bishop of repeatedly raping her. Bishop Franco Mulakkal was arrested on September 21 in the southern state of Kerala on suspicion of raping the nun 13 times between 2014 and 2016.
Following the pope's admission of the abuse, Scaraffia said: "It is the first time that the pope, but also the church as an institution, has publicly admitted this abuse is taking place, and that's hugely important."