Sinn Féin has announced it will select a candidate to challenge Michael D Higgins in the Irish presidential election this October.
Higgins announced last week that he would seek a second term and his bid has been backed by Fianna Fail, Fine Gael and Labour.
Irish presidents usually return to office unopposed. This will be only the second time in the history of the modern Irish state than an incumbent president has been challenged, the Belfast Telegraph reports.
Read More: Ireland's President Michael D Higgins confirms he'll run for a second term
Sinn Féin's president Mary Lou McDonald said: "It is right that we give this generation the opportunity to be part of a wider conversation about what a better Ireland should look like."
McDonald said Irish citizens who have grown to maturity during Higgins' first seven-year term should have a chance to "be part of deciding who our President is."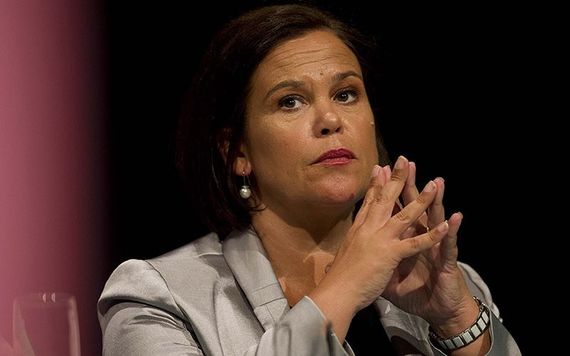 2
"Those under the age of twenty-five have never voted in a Presidential election. They shouldn't have to wait until the age of thirty-two to have this opportunity," she said.
"It is simply wrong that citizens be denied their right to vote because the political establishment of Fianna Fail, Fine Gael, and Labour do not want an election.
"A presidential election can be a very positive thing for Ireland.
Read More: Please run for president again Michael D Higgins
"We believe that there is an appetite for political and social change."
McDonald added she wanted to "commend President Higgins and his wife Sabina on how they have represented Ireland during the term of his presidency" and that he is "a president we can be proud of."
At this time, it is not known who Sinn Féin intends to put forward as a presidential candidate.