In a shocking discovery, Russia has been found to be meddling in Northern Ireland, seeking to raise tensions between Britain and Ireland and potentially, bring back the Troubles
An investigation has found that Russian agents spread widespread misinformation on Northern Ireland on several forums a new international investigation has revealed.
The intent was to stir up trouble in the North and escalate tensions between Ireland and England. Facebook took down the sites in May after declaring them "inauthentic" and "emanating from Russia.
According to the Irish Times, the fake stories "centered on false claims that DUP leader Arlene Foster favored the EU's approach to Brexit, that former British defense secretary Gavin Williamson said the Real IRA helped in the attempted assassination of Russian spy Sergei Skripal, and that the Real IRA was recruiting Islamist fighters."
Keep up-to-date on all IrishCentral's Northern Ireland news here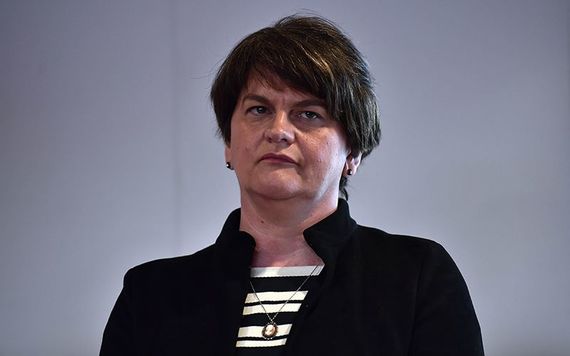 2
The investigation carried out by the Digital Forensic Research Laboratory (DFRLab) at the US-based think tank the Atlantic Council discovered that the operation used "ostensibly Irish personas on Facebook to post divisive and inflammatory content.
"Between March 2018 and April 2019, the operation ran at least three false stories targeting Ireland and forging documents and social media posts to support its claims," wrote one of DFR Labs founders, Ben Nimmo, who said "fake tweets and false user accounts" on Medium and Reddit and online forums worldwide were also used.
The DFRLab monitors election and political information sites for interference and fake news.
 Nimmo told The Irish Times there was "a new front" targeting Irish/British relations at a critical time.
"The combination of Brexit, a hard border and all the rest of it is an open wound. If you are a hostile foreign actor, why would you not stick your finger in it?" he said.
A spokeswoman for the Russian embassy in Dublin said the claim was "absolutely false", "a complete fake" and has "nothing to do with reality."