Global Ireland 25 will be a blueprint for new embassies, cultural expansion, tourism and business initiatives.
Ireland is set to announce a major expansion of embassies and consulates as well as the addition of full- time cultural officers across the globe on Monday, June 11. The new initiative will be known as "Global Ireland 2025."
The Irish Times reports that doubling Ireland's global footprint is the aim and that increased promotion of Irish arts and culture abroad will form a key part of the plan to enhance Ireland's voice and presence in the world. Cultural attaches are to be appointed from within the diplomatic corps in the larger embassies abroad.
Economic expansion will also be a major priority.
Foreign Minister Simon Coveney will also attend the launch, which is aimed at doubling Ireland's global footprint and will stress that the IDA and Enterprise Ireland will receive extra funding and staffing levels. The New York "Ireland House" model where almost all Irish agencies are under one roof will be followed to allow for greater cooperation.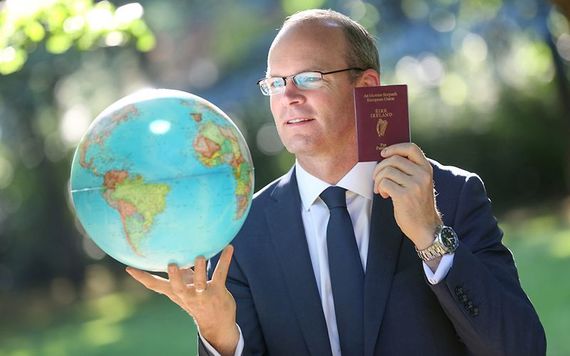 2
The launch will be framed in the context of Brexit and will seek to ensure "Ireland is better positioned to build the alliances necessary to advance its interests and defend its positions in a post-Brexit EU...."
The Taoiseach will tell the launch event: "I wanted to double our impact by doing things differently, doing more, and doing it better.
"Technological change is transforming lives and driving change in every corner of the world. Geopolitical and economic power is shifting south and east. The global trading environment is experiencing a period of turbulence and volatility. And, closer to home, our nearest neighbor and largest trading partner is preparing to leave the European Union.
"The challenges we face demand comprehensive multilateral responses. It is the only way to make a significant difference on issues such as climate change, security, taxation in the new digital world and migration."
Brexit has caused a major rethink in Ireland over how the country will function with access to its largest domestic market severely compromised by Brexit customs and tariffs. The global expansion is an attempt to counter that and see Ireland with many more options in trade, commerce, the arts and business initiatives.