Taoiseach Leo Varadkar has said Ireland will stand by its EU allies and will conduct a security assessment into the presence of unauthorized Russian agents operating in the state.
Speaking in Brussels, he said: "We're part of a European Union which has 28 member states in it.
"Other member states are sometimes subject to attack; we saw a terrible attack today in France and last week an attempted assassination using a chemical agent occurred in England.
Read More: Unraveling of Team Trump is near as Russian connection comes clear
"Part of the European Union and part of European solidarity is the 28 of us standing together; so if an unfriendly act is perpetrated on one European country; other European countries will stand together and stand by our allies and that's what we would expect for us and it's what we will do for other countries."
The Taoiseach has indicated that Ireland may consider expelling Russian diplomats in the coming days.
"What we will now consider in the coming days is to whether we want to take individual action relating to Russian diplomats in Ireland, bearing in mind that what the UK did was to expel 23 diplomats who they believed, were not actually diplomats, were agents," he said.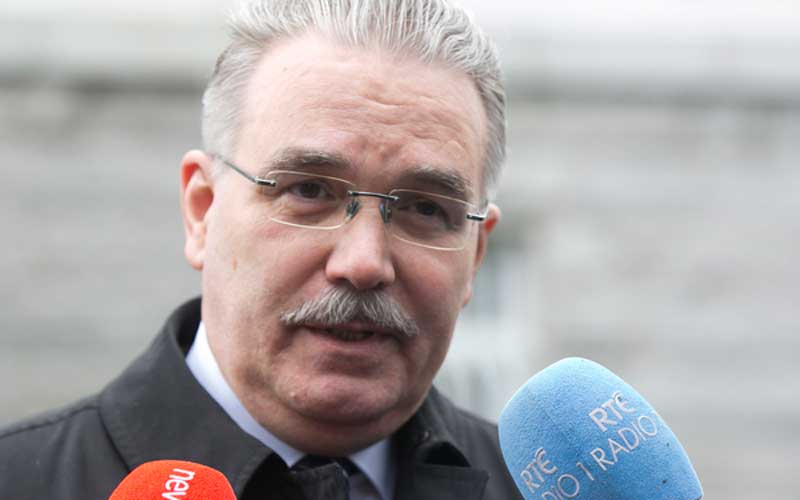 3
"So we would have to do a security assessment just like they did before that, we are not going to randomly expel people who are genuine diplomats.
"A security assessment will be done. The minister for Foreign Affairs Tanaiste (Simon Coveney) and I already spoke about this, in the coming days so we will make that decision I would say the early part of next week."
The assessment will involve the Department of Foreign Affairs, the Department of Justice and the Taoiseach's own department, the Irish Independent reports.
Varadkar said: "The European Union agreed last night and Ireland is part of the European Union – this was on our proposal – we agreed yesterday – as a European Union that we agree with the UK assessment that it's highly likely that Russian authorities were behind the Salisbury attack", he said.
Russian Ambassador to Ireland Yury Filatov has warned that any expulsion of Russian diplomats would be viewed as an "unfriendly action" and hoped Ireland would "use its common sense" in making decisions following the nerve agent attack in England.
Despite EU agreement that the Kremlin was responsible for the Salisbury attack, Filatov maintains that there is no evidence his government is linked to the attack.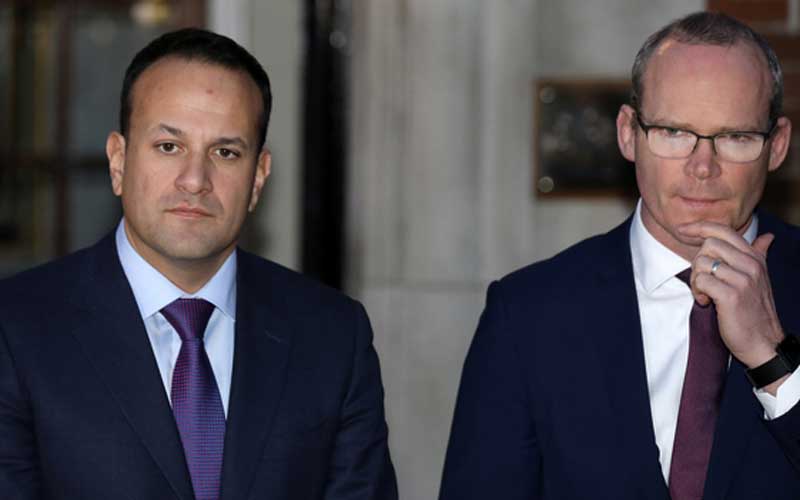 3
Foreign affairs minister Simon Coveney outlined the Irish government's next steps.
"The UK is Ireland's closest neighbor and friend and we are in complete solidarity with the British government as they deal with the circumstances and consequences of this appalling attack," he said.
"Ireland shares the UK and European Council assessment that it is highly likely that the Russian Federation is responsible and that there is no plausible alternative explanation. The use of chemical weapons in any circumstances is completely unacceptable.
Read More: Trump says he's ready to visit Irish border in talks with Irish leader
"As the Taoiseach has said this morning we will be considering next week whether it is appropriate for the Government to take additional measures in relation to the Russian Embassy in Dublin, in light of security considerations and in solidarity with the actions taken by the UK. Such actions are also under consideration by a large number of other EU Member States. I will be discussing this with the Taoiseach and the Minister for Justice and Equality over the coming days."