Rep. Duncan Hunter and his wife used campaign funds for their daughter's Irish dance competition, among other personal expenses. 
Californian Congressman Duncan Hunter and his wife Margaret are to stand trial in January for a 60-count indictment of fraud, conspiracy and other crimes stemming from their alleged misuse of campaign funds. 
The couple allegedly spent as much as $250,000 of campaign funds on their personal expenses, including a trip to Phoneix to attend their daughter's Irish dance competition because they could not afford it otherwise. Other expenses included video games, dental work, their children's private school tuition, and a family vacation to Italy.
"Hunter traveled to Phoenix in January 2016 for his daughter's Irish dance competition and visited [congressional field representative Joseph] Browning to 'take a look at (his) retirement place' — but did not discuss any campaign business," stated a filing submitted on Monday that claimed Hunter and his wife were warned as early on as 2010 that their personal spending with the campaign budget was a crime.
Read more: We are sitting ducks for the Russians in 2020 and the Republicans know it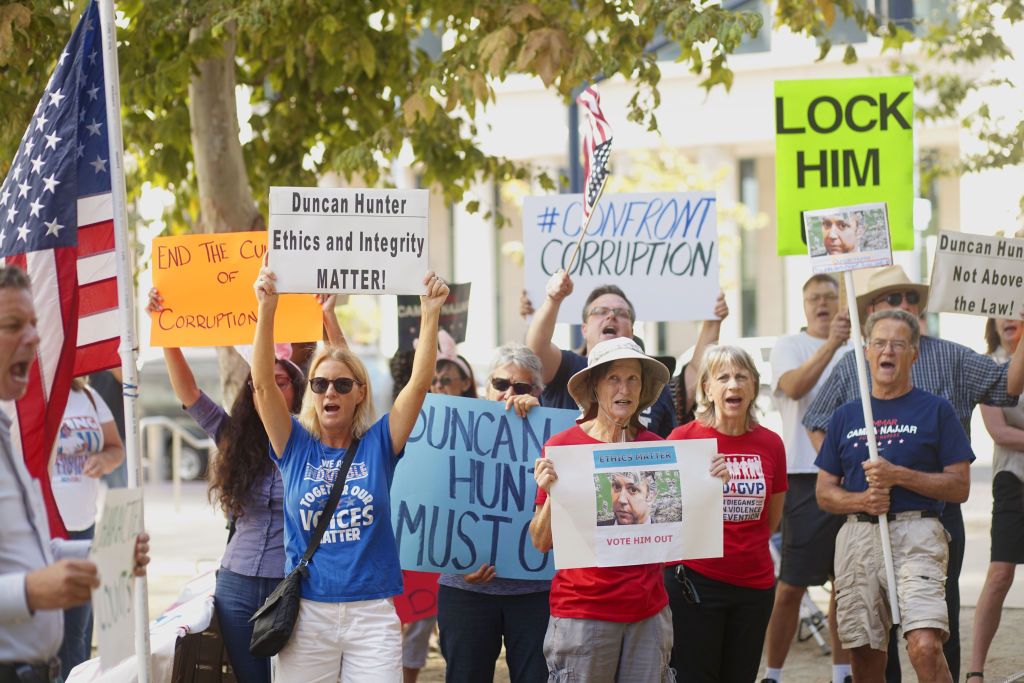 3
"Campaign records demonstrate that Hunter used at least $632 in campaign funds to pay for this social visit to Phoenix."
Ahead of the January 22 trial, prosecutors on Monday filed the new claim that the Hunters were warned in 2010 that their use of funds was in breach of the law. They were indicted in August 2018 for allegedly misusing funds just three months before Hunter won reelection last year. The pair both initially pleaded not guilty, with Margaret Hunter changing her plea to guilty in June 2019 and agreeing to testify against her husband.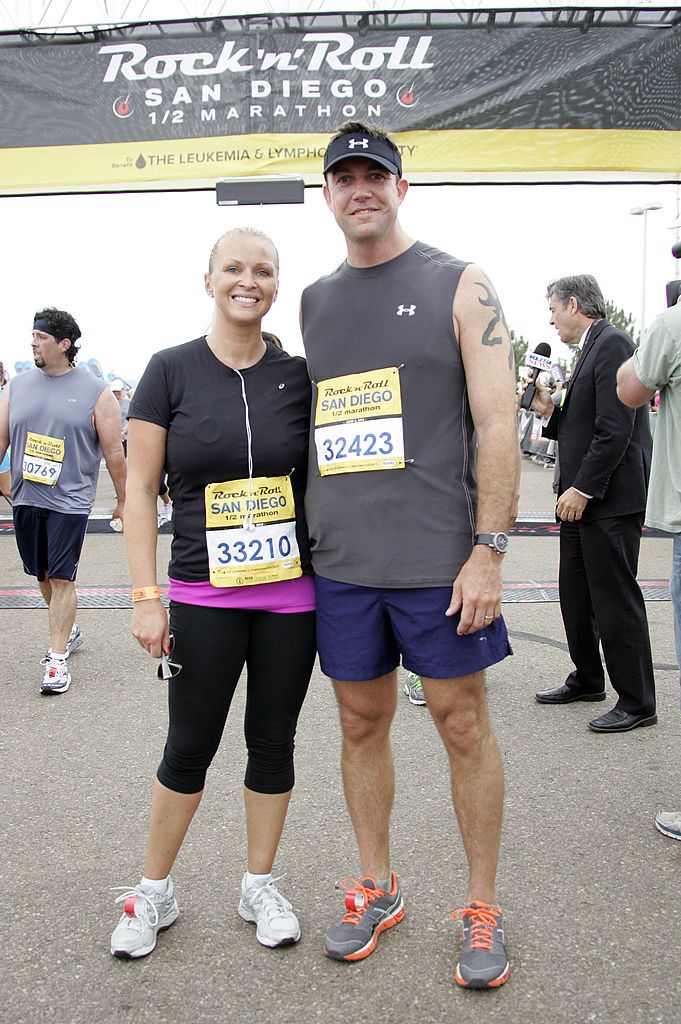 3
The Grand Jury has already heard from Sheila Hardison, who worked for Hunter's father, moving to fundraise for Hunter Jr.'s campaign after his father's death. Margaret Hunter took over Hardison's role in 2013. 
Hardison claims that Hunter was aware from 2010 that his wife was "using her campaign credit card for personal expenses and that it was a crime to do so" and had often been told that "campaign funds could not be for leisure outings at which the discussion occasionally focused on the campaign."
The Republican Congressman still plans to run for reelection in 2020.