The British public will vote on December 12 in a poll that could decide the future of Brexit. 
On Tuesday evening, British Members of Parliaments (MPs) voted to hold a general election on Thursday, December 12, 2019. As the British public goes to the polls, they will not just decide on who they wish to lead their government but on which leader they wish to see take on the next phase of the Brexit process. 
British Prime Minister and Conservative Party leader Boris Johnson currently only holds the government majority with the support of Northern Ireland's Democratic Unionist Party. The DUP's unwavering desire to prevent any split between Northern Ireland and Britain in a Brexit deal has, in many ways, tied the hands of Johnson and his predecessor Theresa May in bargaining with the EU. 
MPs have voted for #GE19... But what does the public think?

We asked voters to tell us how they felt about the third general election in five years in just one word.

What would yours be? ️

Read live updates about the #GeneralElection2019 here: https://t.co/JF7UFc9i6f pic.twitter.com/eA2N7XDbuW

— Sky News (@SkyNews) October 29, 2019
Johnson hopes that in the December election he will win enough of a majority to no longer need the support of the DUP, opening up his chances of passing his latest Brexit deal which involved a compromise on the Northern Ireland backstop. 
With the original Brexit deadline looming on October 31, the British Prime Minister struck a deal with the EU on the backstop but the new deal was voted down by the British Parliament. 
#BackBoris to get Brexit done.

 Only @BorisJohnson can take our country forward and deliver on the people's priorities.#GE2019 pic.twitter.com/3pTkzI6vFy

— Conservatives (@Conservatives) October 29, 2019
Despite previously having said that he would rather be "dead in a ditch" than ask for a further Brexit extension, legislation previously passed by the opposition Labour Party with the help of rebel Tories (Conservatives) forced his hand and the EU formally accepted Johnson's request to push back the deadline to January 31, 2020. 
Decisions made between now and the new 2020 deadline will largely depend on who wins out in the December 12 general election. 
We have a once-in-a-generation chance to rebuild and transform our country.
It's time for real change.
We're ready. Are you with us?  #GeneralElection2019 pic.twitter.com/kF0K7St6fb

— The Labour Party (@UKLabour) October 29, 2019
On Tuesday, MPs voted by 438 votes to 20 to hold the general election with many hoping it will finally break the stagnant Brexit proceedings.
If Johnson wins, he will attempt to push through his deal but if Labour or the Liberal Democrats come out on top, they say they would seek a second public referendum on Brexit.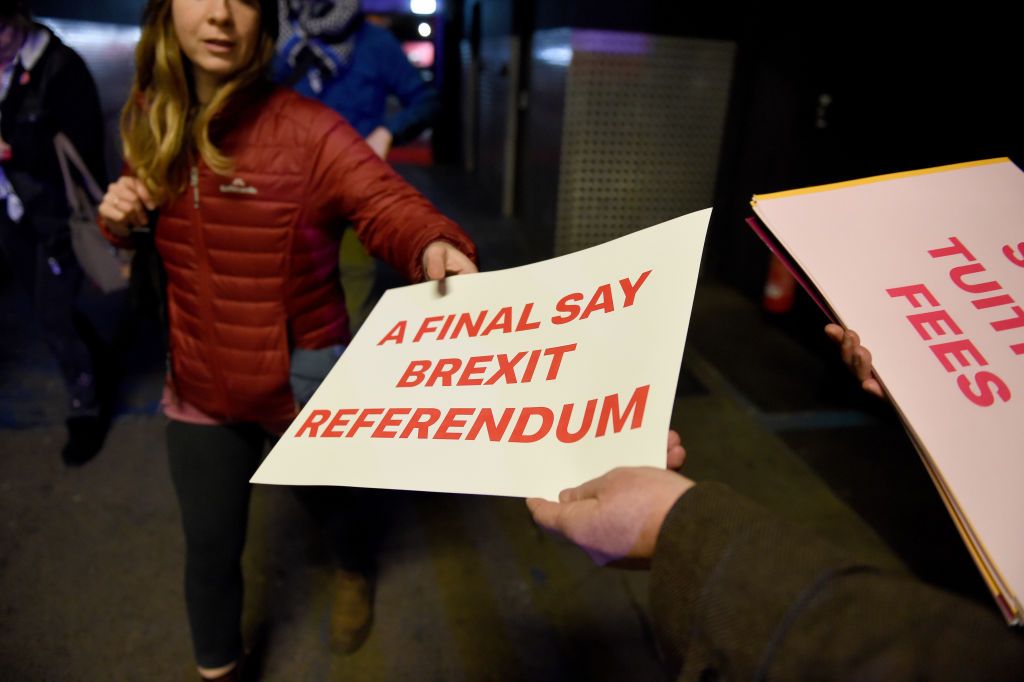 2
"We will now launch the most ambitious and radical campaign for real change that our country has ever seen," said Labour leader Jeremy Corbyn in a statement that failed to mention Brexit at all. 
"This country deserves better than Boris Johnson and Jeremy Corbyn," said Liberal Democrat leader Jo Swinson. 
Do you think Boris Johnson will win the majority or will there be a new Labour government in Britain? Let us know your thoughts in the comments section, below.