Experts believe numbers are higher than witnessed during the marriage equality referendum in 2015 with massive numbers seen in Dublin voting on the 8th Amendment.
High turnout especially in Dublin but also around the country is being reported by lunchtime by The Irish Times. There are lines at many polling booths in Dublin constituencies and experts are saying numbers so far seem greater than for same-sex marriage vote.
Read more: Irish around the world travel #hometovote in Ireland's abortion referendum
Writing in Thursday's Irish Times, Political Editor Pat Leahy stated a high turnout could be good for the Yes campaign, as younger people - who are more likely to vote Yes - tend to have low turnout rates in elections.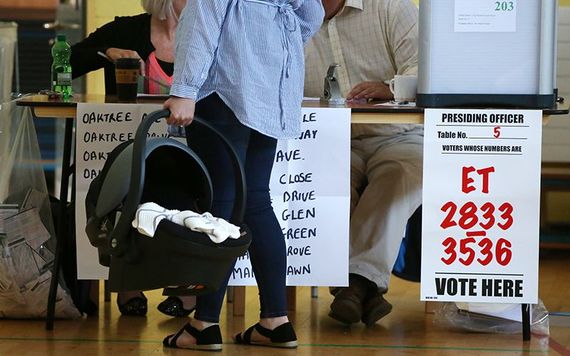 2
"The single biggest division in the abortion referendum is on age grounds - younger people are much more likely to be Yes voters, and older people are more likely to be No voters.
"Younger people, in the 18-30 age group, tend to be much poorer at turning out on election day," Leahy said.
"Yes campaigners stress the commitment of younger people to turn out on this occasion. There is considerable evidence on the streets of a strong campaign among younger people, with many citing the example of the same-sex marriage referendum in 2015 as an example of a strong youth "
Read more: Young Americans are campaigning against abortion in Ireland - and lied to get there